COVID Vaccine Hunter Website Helps People Find Leftover Shots
A website is helping people across the country find leftover COVID-19 vaccine doses that would otherwise go to waste.
The aim of the Vaccine Hunter site is to provide people with information about vaccine distribution sites that have expiring doses so that any willing individual who is "mobile and ready" can get their first shot.
The site does this by aggregating local social media groups in several locations across the United States that are helping distribute and crowdsource information about unused, soon-to-expire vaccine doses.
Entrepreneur Doug Ward, the site's founder, said he set it up to ensure that no vaccines are wasted.
Both of the COVID-19 vaccines currently being rolled out in the U.S.—manufactured by Pfizer-BioNTech and Moderna—initially arrive at vaccine distribution centers frozen.
When stored well below freezing—minus 70 degrees Celsius for Pfizer-BioNTech and minus 20 degrees Celsius for Moderna—the shots will last for up to six months.
But once they have been defrosted in preparation for administration they must be used within a short window of time, as specified by the manufacturer.
Because the vaccines cannot be refrozen, any doses not used within the allowed timeframes have to be thrown out.
"Really the goal is to find these points where we have these leftover vaccines, where somebody didn't show up to their appointment, they have vaccines left over that can't be re-introduced into the cold, and need to be put in someone's arm," Ward told WAFB.
On the site, Ward wrote that it is "horrifying" to hear of cases of vaccine doses being thrown away, at a time when supplies are severely limited and there is incredibly high demand.
In most cases, you don't have to be in a priority group to receive a vaccine that was leftover at the end of the day, although some providers may offer the shots to older people first.
Ward rejects the claim that so-called "vaccine hunting" enables people to "skip the line."
"It's like the Single Rider Line at theme parks; we are creating a standby line to fill in the gaps when the line of people in the current prioritization group runs out and there are remaining doses that need to be used before they expire," he wrote on the website.
"This is about preventing spare vaccines from ending up in the trash and ensuring all available vaccines get put into arms. Any arm is better than the trash."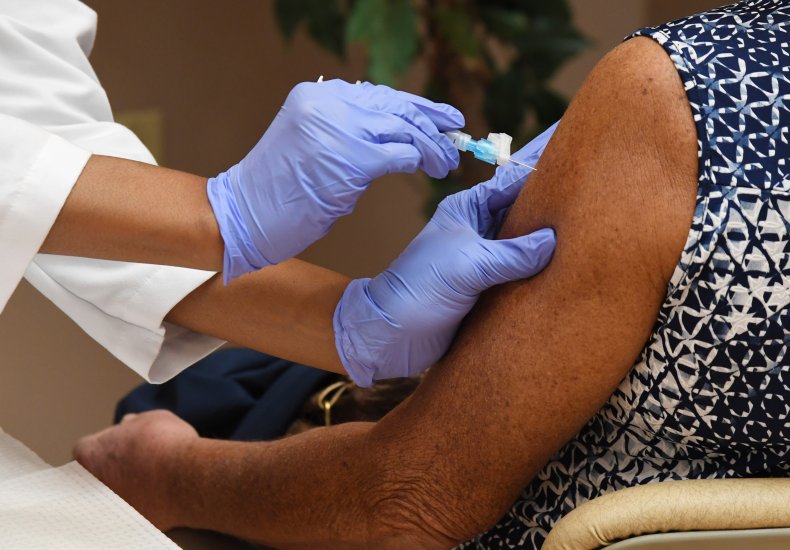 Newsweek, in partnership with NewsGuard, is dedicated to providing accurate and verifiable vaccine and health information. With NewsGuard's HealthGuard browser extension, users can verify if a website is a trustworthy source of health information. Visit the Newsweek VaxFacts website to learn more and to download the HealthGuard browser extension.