COVID Vaccines Worth $5,000 Each Stolen from Florida Hospital
Police are investigating the theft of two vials of the COVID-19 vaccine which disappeared from a public mental health hospital in Chattahoochee, Florida.
The vials of the Moderna vaccination, worth $5,000 each, went missing from Florida State Hospital's medical storage unit. Moderna vials contain ten doses and the company was charging $32 to $37 per dose.
The investigation is ongoing and it isn't yet clear when the theft occurred. No suspects have been identified.
"Hospitals understand that the COVID-19 vaccines are an extremely precious resource," and are accustomed to safeguarding medications that can be potential targets for theft," Mary Mayhew, president and CEO of the Florida Hospital Association, told the Tallahassee Democrat.
"As with controlled substances, hospitals are following a documented chain of custody for the vaccines. This process includes multiple sign-offs—when the vaccine is delivered, when it leaves the pharmacy, and when it is administered to the patient.
"Many hospitals are also providing added security personnel at all vaccine distribution sites. Routine audits to ensure count accuracy are also being conducted."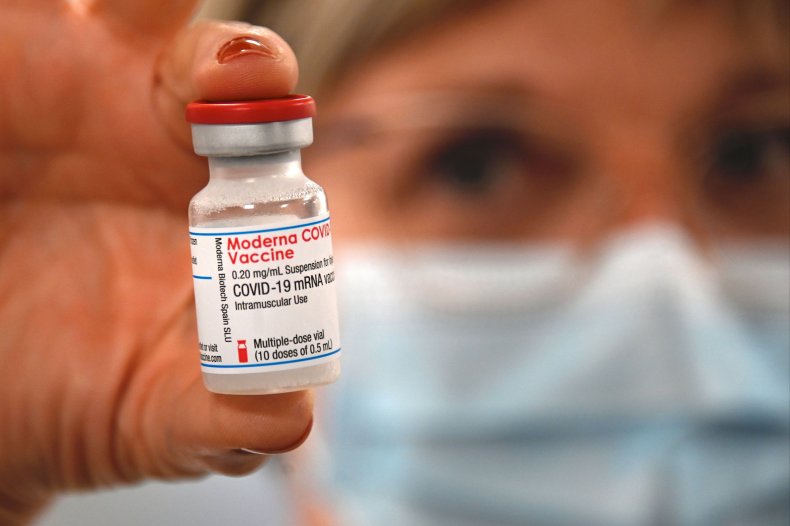 The facility was hit hard by the coronavirus pandemic, with more than 250 confirmed cases among workers and residents, according to WCTV.
Hospital staff said COVID-19 had led to a staffing shortage, as many were at home in quarantine and some had resigned. As a result, workers worked long hours with few breaks while caring for patients who had tested positive for the virus.
The Moderna jab was approved in the United States by the Food and Drug Administration (FDA) in December 2020. The U.S. has agreed to purchase 200 million doses, with regulators reporting it safe and 94 percent effective.
"With the availability of two vaccines now for the prevention of COVID-19, the FDA has taken another crucial step in the fight against this global pandemic that is causing vast numbers of hospitalizations and deaths in the United States each day," FDA Commissioner Stephen M. Hahn, M.D. said in a statement.
Similarly to the Pfizer vaccine, the Moderna jab requires a second booster shot, 28 days after the first. But unlike the Pfizer vaccine, which has to be kept at -75C, Moderna's requires temperatures of around -20C for shipping, which is similar to a normal freezer, making it easier to transport.
Last week, the Moderna vaccine was also approved for use in the U.K., making it the third jab to be approved for use after the Pfizer/BioNTech and the Oxford/AstraZeneca vaccine.
The British government has ordered 17 million doses of the Moderna vaccine, but supplies will not be delivered for several months.