Craig Ferguson's Defense Of Britney Spears in 2007 Goes Viral
Britney Spears is rarely far off from the minds of the public, as the iconic singer's life is once again put on display for the world thanks to a new documentary.
Framing Britney Spears, which is now streaming on Hulu, examines the pop star's court battle with her father for control of her estate and the much-discussed conservatorship that has dominated her life for the past 13 years.
The documentary has led many to question the singer's treatment by the media, and her portrayal in the aughts amid her famous public meltdown, with many asking why it appears that no one was looking out for this woman during extremely vulnerable times in her life.
Now a clip from a late-night show in 2007—the year of the "Lucky" singer's public breakdown—has gone viral, with host Craig Ferguson refusing to make fun of Spears who at the time was the butt of many a late-night joke.
The famous monologue from the then host of The Late Late Show has resurfaced on Twitter with Ferguson being praised for standing up for Spears in the era of rabid celebrity tabloid frenzies.
In the clip, Ferguson references America's Funniest Home Videos and says: "You know, you'd be laughing at the kid falling over and you're like, 'Wait a minute. Put down the damn camera and help your kid.'"
He added: "People are falling apart, people are dying," before mentioning former Playboy playmate Anna Nicole Smith, who died from a drug overdose at the age of 39 just weeks earlier.
When people started laughing after he mentioned Smith's death, Ferguson's tone changed and he added: "It's not a joke. It stops being funny."
Ferguson said he was starting to "feel uncomfortable about making fun of these people," and said that harsh jokes should be aimed at "attacking the powerful people, the politicians and the Trumps and the blowhards."
"We shouldn't be attacking the vulnerable people," he said. "And this is a mea culpa, this is just for me, I think my aim has been off a bit recently and I want to change it a bit. So tonight, no Britney Spears jokes. This woman has two kids, she's 25 years old, she's a baby herself. She's a baby."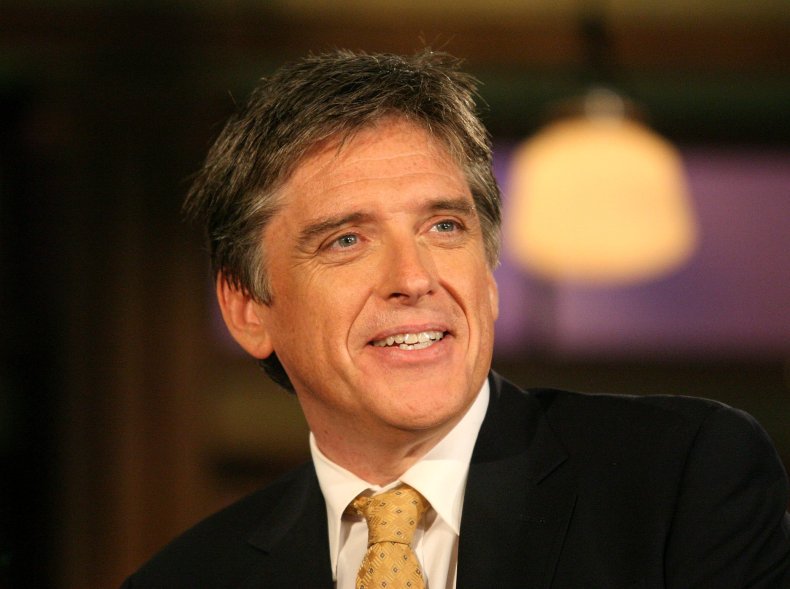 The clip was shared by Twitter user @BritneyHiatus who captioned it: "Never forget when Craig Ferguson refused to make fun of Britney Spears." It has been viewed almost 500,000 times as of Tuesday morning at the time of publishing, garnering more than 23,000 likes.
The Scottish-born comedian and author spoke about the monologue in 2019 when he told The Los Angeles Times: "I remember feeling kind of shocked at the kind of glee that seemed to accompany them."
He added: "I don't know Ms. Spears and I'm not a doctor, but to all outward appearances it was some kind of psychotic episode. It didn't look like she was having a good time at all."