Crimean Tatar Council Relocates to Kiev After Russian Ban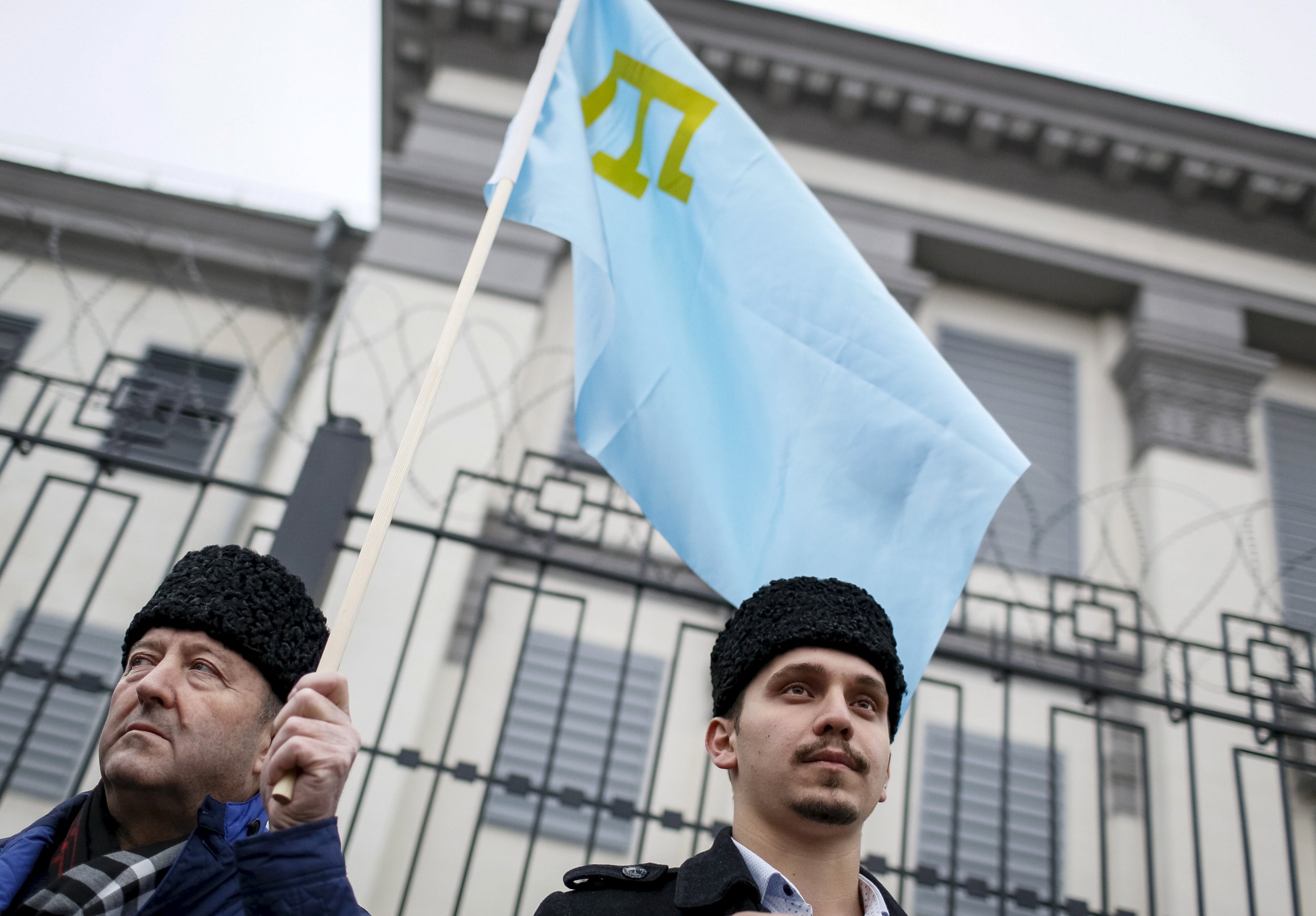 The assembly of Crimea's Muslim Tatar community is moving to Kiev, after Russian authorities officially declared it an "extremist organization."
The Mejlis of the Tatar community was officially set up as an executive body to represent the historic community in Crimea in the 1990s, when the peninsula emerged from the collapse of the Soviet Union as a part of Ukraine. Tatars make up 12 percent of Crimea's population but have suffered multiple campaigns of prosecution by Soviet and Russian imperial authorities. The Mejlis's goal was to prevent further abuses against the Tatar community.
After Russia's annexation of Crimea in 2014, however, Tatar leaders have complained of suppression of their media and increased raids on private and holy properties, as well as new regulation on what religious texts are considered extremist.
On Tuesday, a Russian-run court declared the Mejlis itself extremist, and banned it from the premises of Crimea. The chairman of the council, Refat Chubarov, told Ukrainian site Ukrainskaya Pravda that the Mejlis would now relocate to Kiev.
The Mejlis had been meeting in Ukraine's Kherson region, bordering Crimea, since the annexation, but the arrangement was thought to be temporary.
Chubarov said the group had agreed "emergency protocols" when Russian authorities began investigating the Mejlis, which involved moving operations to Kiev for the time being.
The council made the decision to move its headquarters in February, but didn't announce the plan until the verdict was heard earlier this week.
The Ukrainian government protested the decision to ban the Mejlis, warning that not only was it not right to brand the group an extremist one, but that Russia doesn't have the jurisdiction to do so.