Cristiano Ronaldo and I Never Argue, Says Real Madrid Teammate Gareth Bale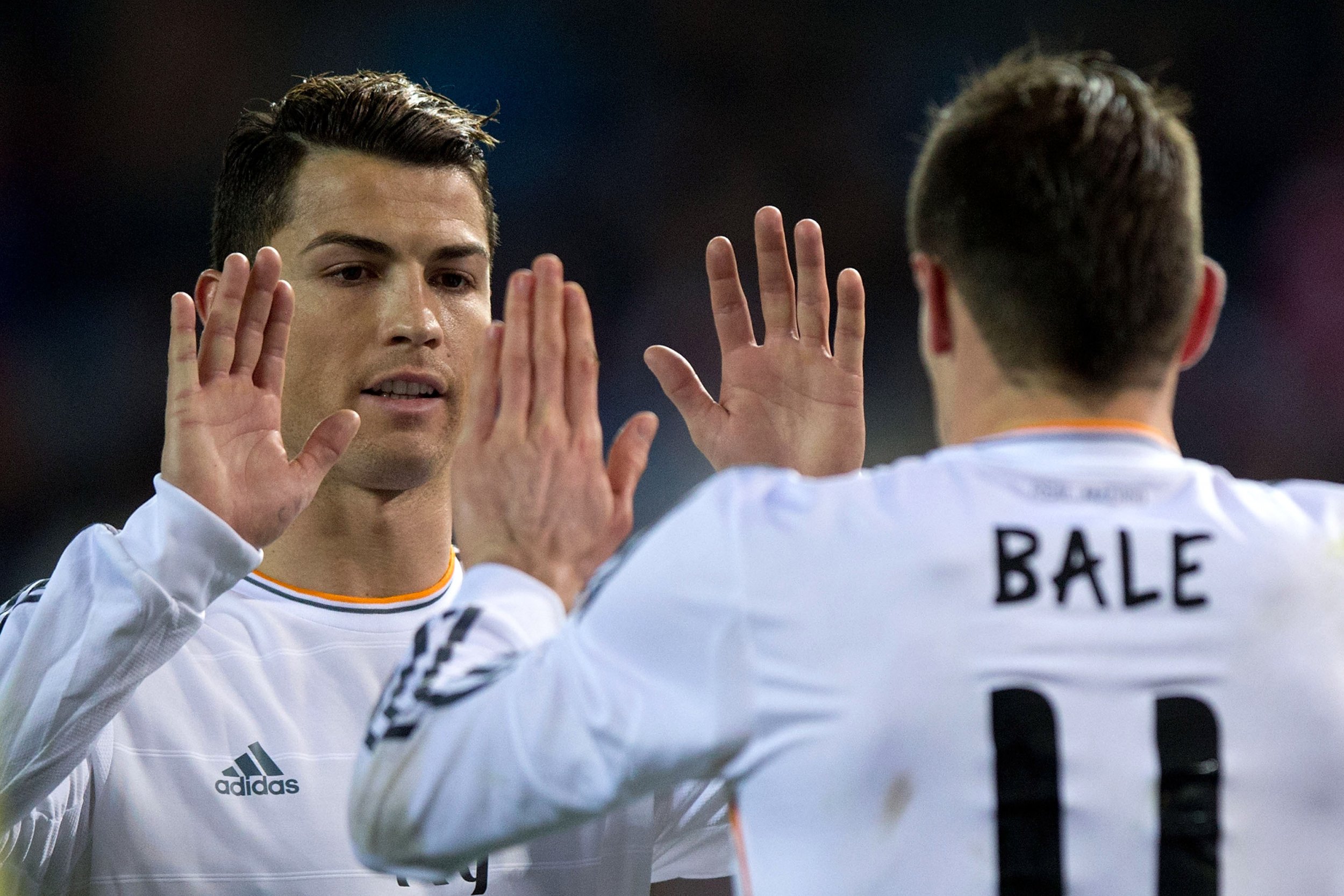 Gareth Bale has defended his relationship with Cristiano Ronaldo ahead of Real Madrid's Champions League semi-final with Manchester City.
As the Welshman and his teammates go in search of Real's 11th European title — La Undecima —on Tuesday, Bale has refuted reports that he and Ronaldo have a fractured relationship.
"We get on really well. The press make a lot of things that maybe we don't, but we get on fine. We've never had a problem. I've never had an argument with him. He's a very, very passionate person on the pitch—everyone knows that. He's very determined. People sometimes seem to take that the wrong way. We haven't had a problem," Bale told The Times.
The former Tottenham Hotspur forward returns to play in England for the first time this week since his world-record transfer to the Bernabeu in 2013.
With Ronaldo expected to recover from a thigh muscle injury that kept him out of Real's 3-2 win over Rayo Vallecano—a first absence of the La Liga season—Bale explained how the duo had found a "good balance."
"You definitely have to have teamwork. No one can ever do anything on their own. But you need a little bit of selfishness because that's what you need as a frontman. We've found a good balance. We're doing well, scoring a lot of goals, and hopefully we can peak now towards the end of the season and get some trophies," the 26-year-old said.
Real are expected to be without Karim Benzema, the French striker, for the trip to Etihad Stadium after he picked up an injury against Rayo Vallecano.