Cristiano Wept: Ronaldo's Sister Compares Euro 2016 Suffering To Jesus on Cross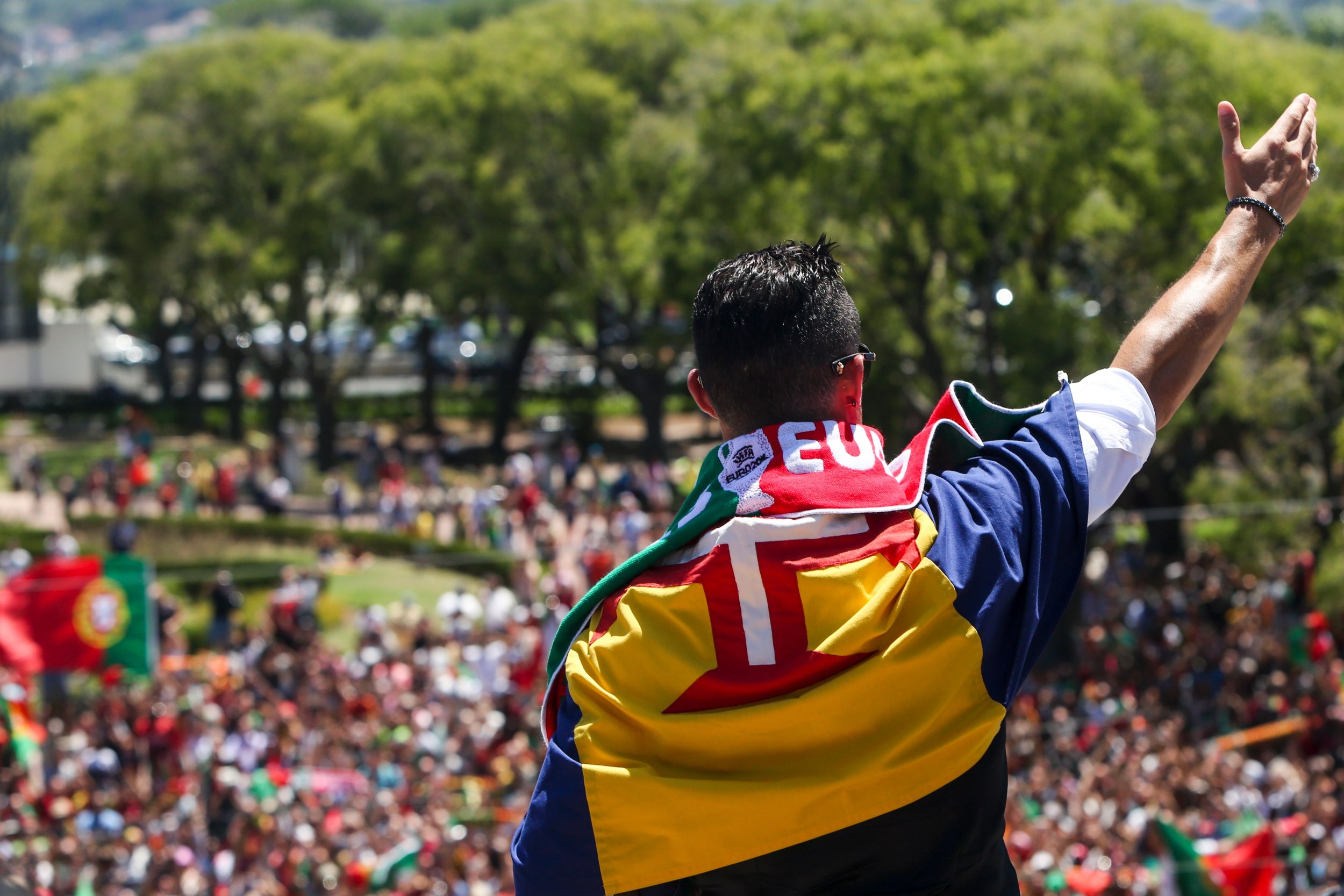 Jesus cries three times in the course of the Bible, most famously in John 11:35, the passage which gave rise to the cliche, "Jesus wept."
Cristiano Ronaldo cried at least as many times during Sunday's UEFA Euro 2016 final between Portugal and France, after he was forced off the pitch early on in the game through injury.
And His sister, pop singer Katia Aveiro, thinks Ronaldo's suffering was comparable to Christ's on the Cross.
"These tears I cried for my wounded brother were like daggers to the heart, and we all cried with him for the awful pain we had together,' she wrote on her Instagram account.
"But God is great and just as our saviour Jesus Christ suffered on the cross for a better world for us, Cristiano cried in the pain of not being able to help his teammates and his beloved people.
"But God is just and they deservedly lifted the trophy, and fulfilled the dream; we are champions."
A cynic might suggest dying in a heroically stolid manner of thirst and starvation in order to save the sins of the world might matter slightly more than missing out on a football final. Even a major football final of extreme importance.
Still, all's well that ends well, for Ronaldo if not for Jesus and humanity. Having delivered rousing team talks at half-time and at the end of 90 minutes, the Real Madrid star whipped his shirt off, of course, to celebrate Portugal's first-ever international tournament victory with his teammates.
"Jesus wept" indeed.