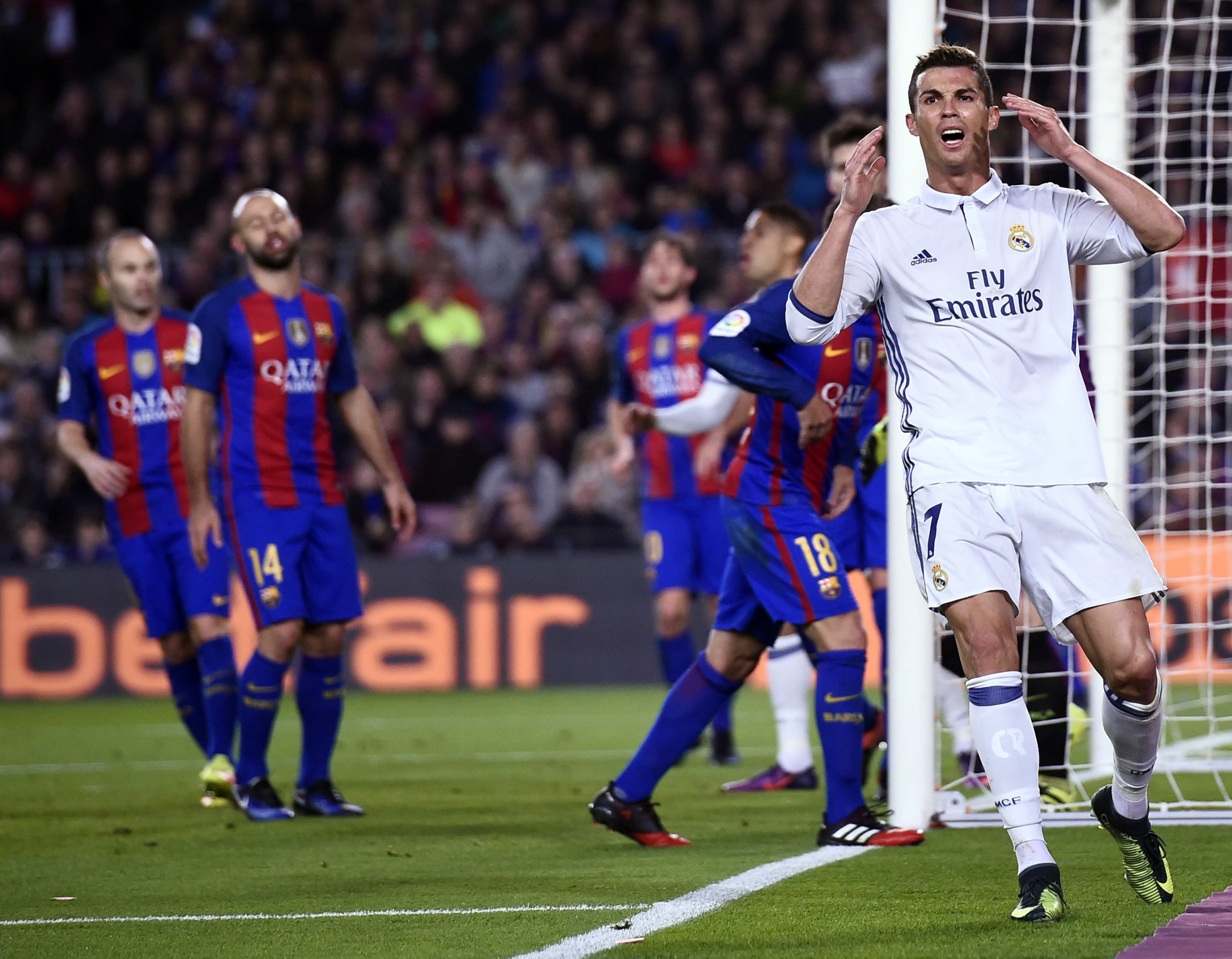 For the second time in less than a month, Cristiano Ronaldo became the target for homophobic abuse during a La Liga match.
On November 19 it was Atletico Madrid midfielder Koke who allegedly called Ronaldo, 31, a "faggot," as Real Madrid defeated Diego Simeone's team 3-0 at Vicente Calderon in the derby.
On Saturday afternoon at Camp Nou in Barcelona, Ronaldo was again targeted, this time by Barcelona supporters, according to the Daily Telegraph, with cries of "Cristiano, come out of the closet."
Ronaldo, Real Madrid's all-time record goalscorer, suffered similar abuse from Barcelona fans during last year's game.
Madrid had the last word on Saturday, though, as an injury-time Sergio Ramos header cancelled out Luis Suarez's 53rd-minute opener.
About the writer
Sportswriter at Newsweek.