Neymar: Could He Really Leave Barcelona for Real Madrid?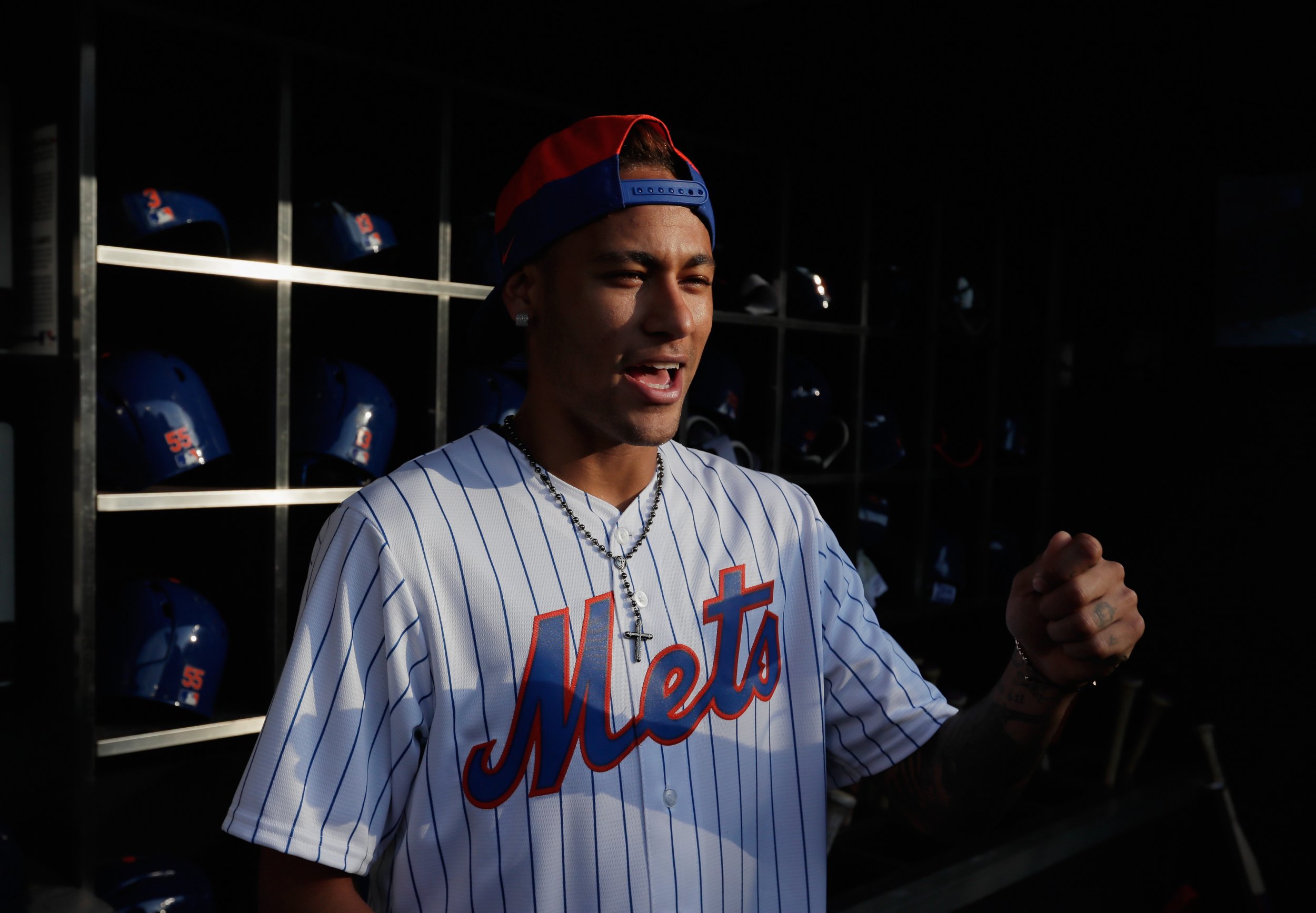 Luis Figo had a pig's head hurled at him when he made the unthinkable move from Barcelona to Real Madrid. If Neymar does the same, what reaction might he expect? One, surely, several times more furious than that received by Figo, should he one day return to the Nou Camp clad in the virginal white of Madrid.
Yet that is the possibility Cope, the Spanish radio station, is positing—that the world's third-best footballer per the 2015 Ballon d'Or voting, behind Cristiano Ronaldo and team mate Lionel Messi, might leave Catalunya for the Spanish capital.
Unlikely? More, try that word again, unthinkable. Barcelona wouldn't do it, less for the damage it would inflict on the team than for the shame of losing one of the world's great talents to a bitter rival. There is more than kicking a ball around at stake with these monumental transfers.
To bring the tale back to base levels, though—the transfer fee? A cool €192 million, according to Cope, which would, by some considerable distance, make Neymar the most expensive footballer of all time—ironically, ahead of Gareth Bale, who might have to leave should Neymar join.
And, behind relatively simple matters of the deal, like the finances—because were the transfer fee the only obstacle to Madrid getting Neymar, the deal would surely be done in a flash—lies the far thornier question of exactly why the Brazilian would agree to move.
Yes, he has had bother over his tax affairs, appearing in court in February in connection with allegations of corruption and fraud relating to his transfer from Santos to Barcelona in 2013, which he denies, and in March he was fined €45 million in a separate tax fraud case related to funnelling commercial earnings through shell companies.
Those problems won't go away if he signs for Madrid, and there, he wouldn't be part of perhaps the finest trident attackers world football has seen, alongside Messi and Luis Suarez at Barcelona.
Plus, really, who wants animal heads chucked at them when they're just trying to play a little football? Neymar to Madrid makes little sense on any level. Then again, senselessness has rarely been a sticking point in football. Maybe the crazy could indeed happen.