Cristiano Ronaldo: How the Spanish Press Reacted to His Champions League Hat Trick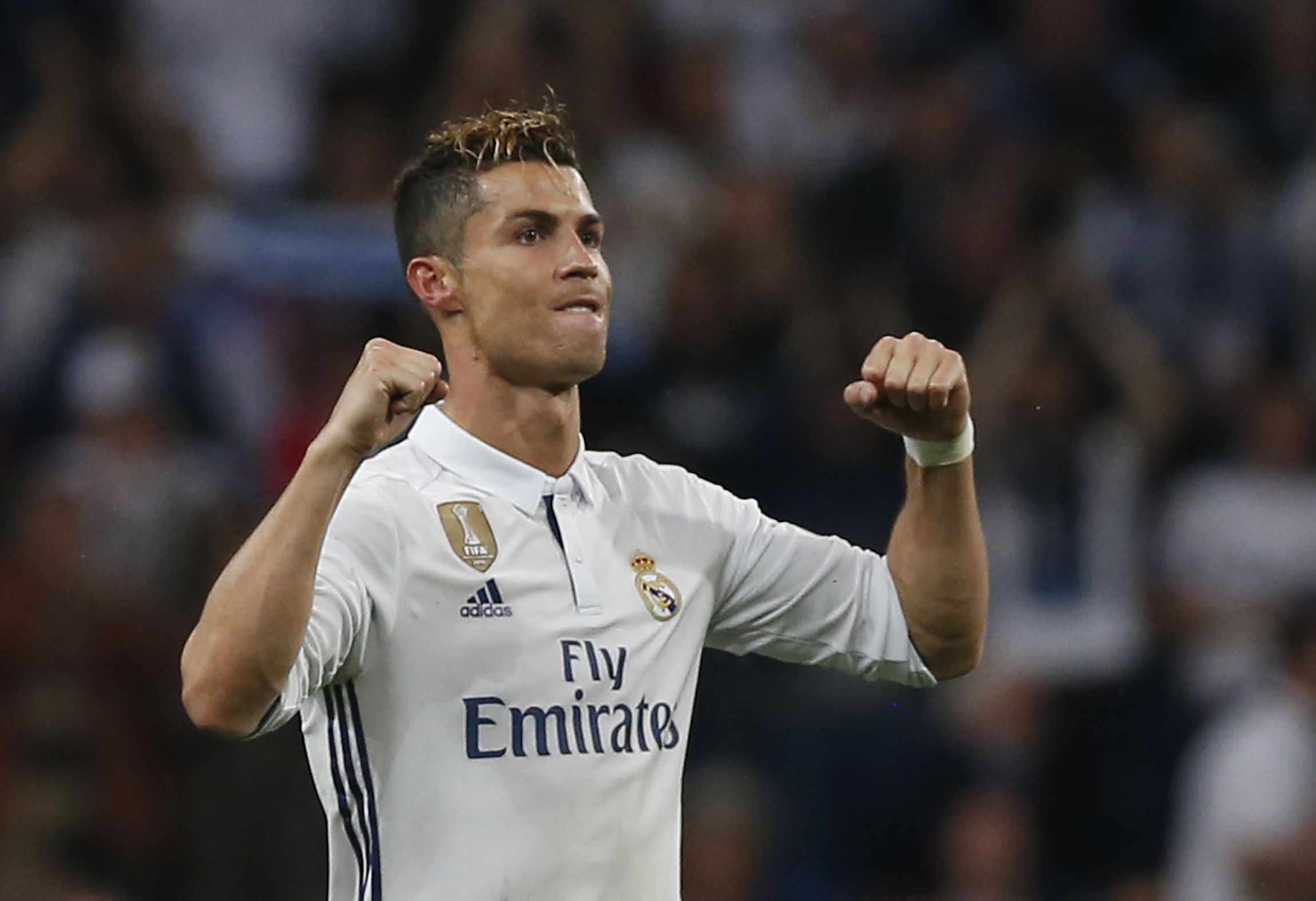 Tuesday night at the Santiago Bernabeu was meant to be about Atletico Madrid ending its historic inferiority against cross-city rival Real in the Champions League.
Instead, Atletico's big night turned into the Cristiano Ronaldo show.
Ronaldo struck three times, with a header, a right-footed blast and a cool 86th-minute finish, to take him to 399 goals in all competitions for the club he joined from Manchester United in the summer of 2009.
Atletico—bar a miraculous turnaround at the Vicente Calderon next week—is out of the Champions League, while Real should march into a final against either Monaco or Juventus where it will aim to defend its title.
Here is how the Spanish press reacted to Ronaldo's goals.
"A well-planned season, his game time well measured, has allowed Cristiano Ronaldo to fly at a stage of the season when titles are decided. After five goals against Bayern [Munich] in the quarterfinals, three in the semifinals against Atletico. Historic. Eight goals in three matches, against the two best goalkeepers in the world, [Manuel] Neuer and [Jan] Oblak. Ronaldo is unforgiving."
"Cristiano has saved his energy this season and it shows. His conversion is also noticeable. He no longer has that 50-meter sprint (55 yards), but he [retains] a voracity and instinct for goals, speed over short distances, and a stature. He has rediscovered that skill he showed earlier in his career and sacrificed for power. The result is a devastating striker who has practically put Atletico out."
"The Portuguese forward is in good form. Scored a hat-trick here to follow up his hat-trick in the last round against Bayern Munich. All three goals were good finishes, with Oblak unable to stop them. Very effective, if not always involved in his team's play."
Mundo Deportivo
"We must not forget that each time they play in the Champions League, Real Madrid and Atletico, there is a refereeing decision that ends up favoring the Whites [Real Madrid]. It was 1-0 when the referee did not point out a [foul] of Cristiano, scorer of the goal, in the play leading up to Casemiro's cross.
"Simeone asked his team to press. But after Cristiano's goal, the Rojiblancos' approach collapsed."