Cristiano Ronaldo: Real Madrid Star Is 'Best In World' Effuses Zinedine Zidane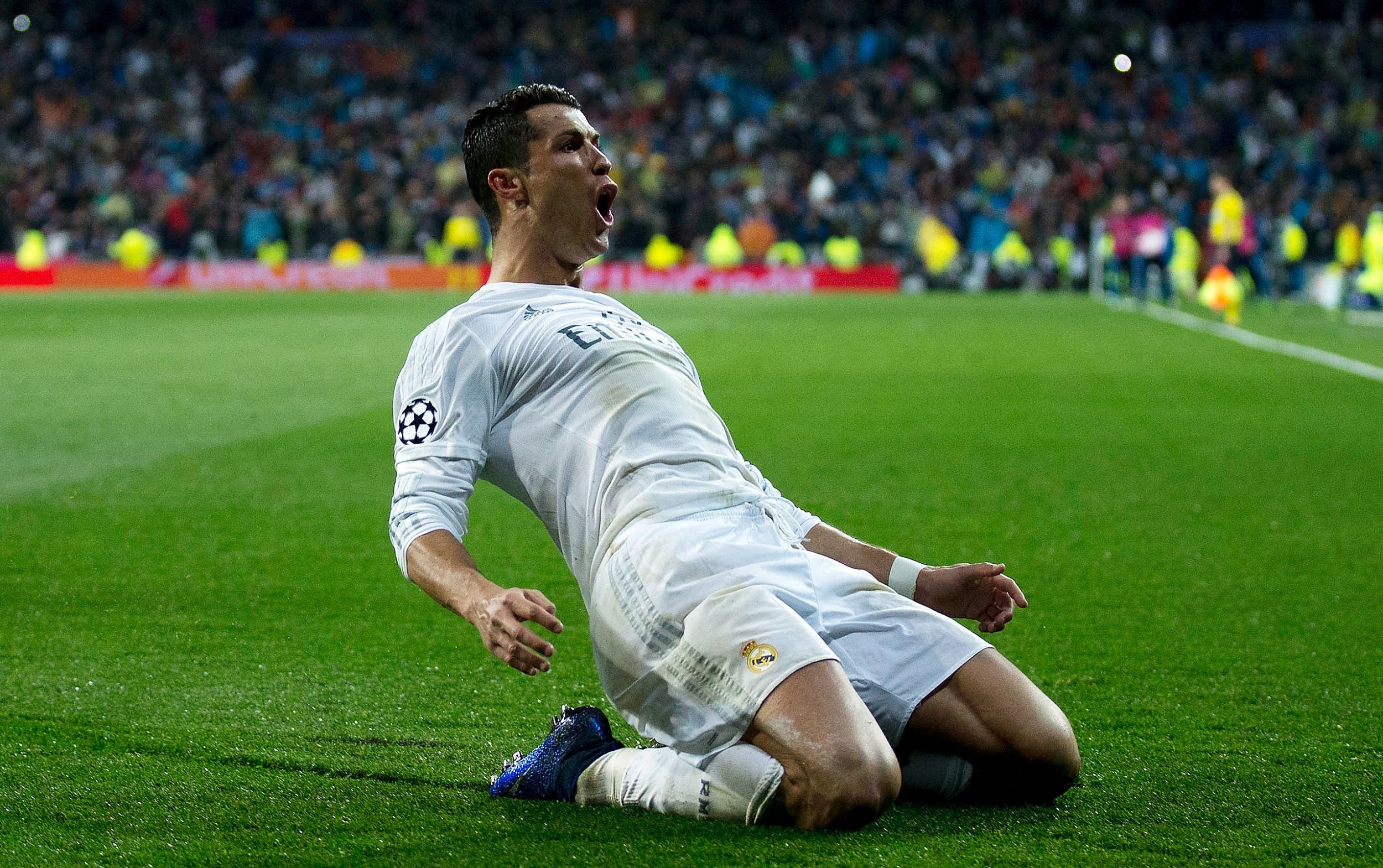 Real Madrid winger Cristiano Ronaldo has been linked with a move away from the Santiago Bernabeu so frequently this season, it is easy to forget he remains a game-changer.
The 31-year-old Portuguese reminded the world of that, though, when he struck three times on Tuesday evening to knock Wolfsburg, the impressive German upstart, out of the UEFA Champions League.
Perhaps he reminded his manager, too, because Zinedine Zidane, himself under pressure in the bizarro world that is life at the world's biggest football club and most extravagant soap opera, was effusive in his praise as Madrid squeezed through to the Champions League semi-final.
" Cristiano Ronaldo is showing what he is. He is the best player in the world and he did what makes him a special player.
"But he needs all the team to do what he does, and what we need to do is talk about what all the players have done together. But not everyone can score three goals, that's clear."
Zidane was in fairly dire need of Ronaldo's interventions, after Wolfsburg had won the first leg in Germany last week 2-0 to give itself a fighting chance of progressing to the last four of this competition for the first time in its history.
Instead, Ronaldo, who now has 16 goals in 10 Champions League games this season, scored with a close-range finish, a glancing header and a free kick to demolish Wolfsburg's hopes.
Zidane said in January that Ronaldo was the "soul" of Real Madrid, amid reports linking the Ballon d'Or runner-up with Manchester United and Paris Saint-Germain.
It remains unclear, however, whether either will have a job in the Spanish capital past the end of the season, despite Real Madrid's upturn in form. The club lies just four points behind arch-rival Barcelona in La Liga, and now has the chance to claim its second Champions League in three years.