Two Cruise Ship Passengers Die Onboard of 'Unrelated Natural Causes'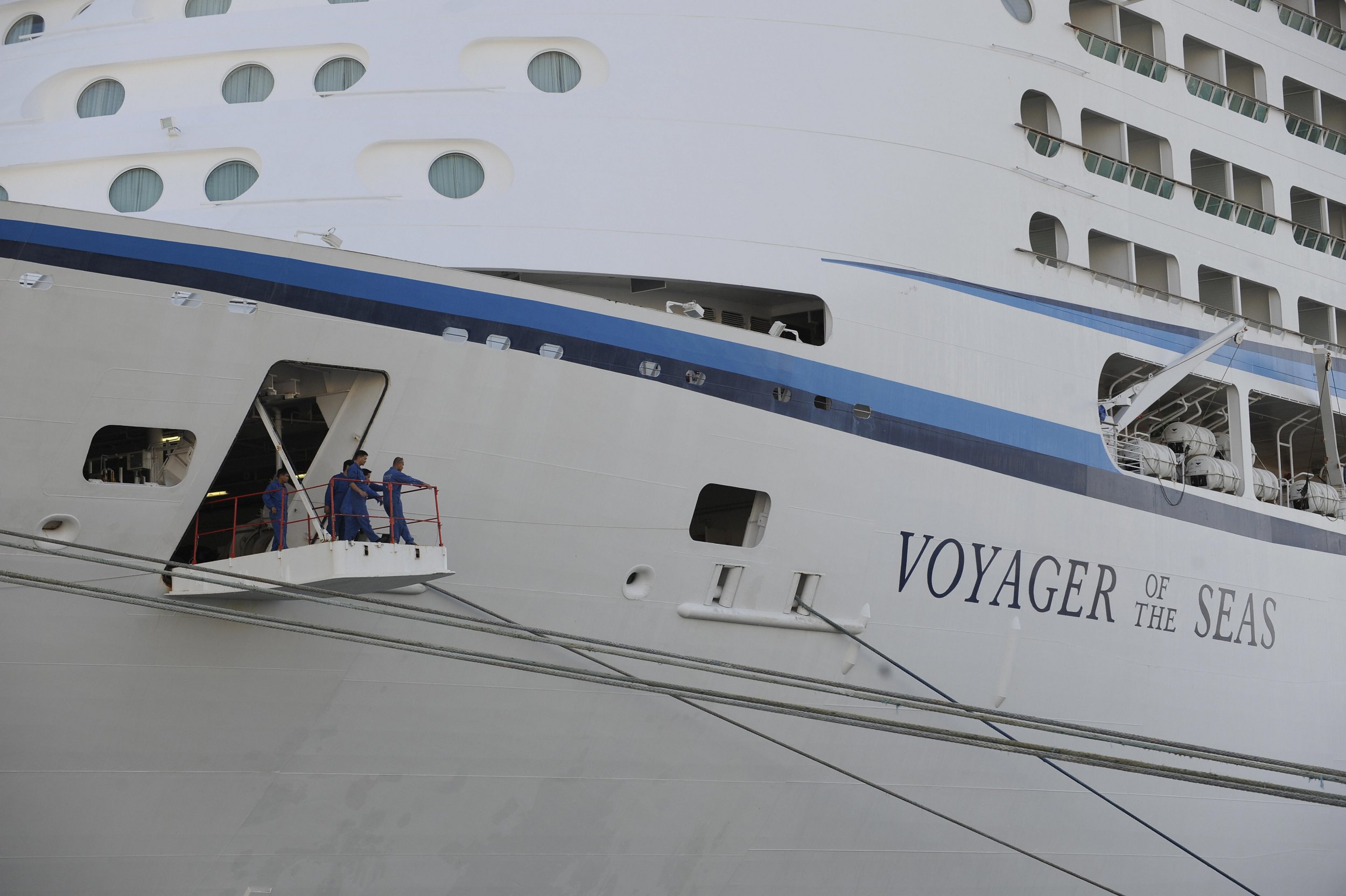 Two passengers onboard a luxury ocean liner died of "unrelated natural causes" during a four-night trip from Singapore, cruise company Royal Caribbean Cruises confirmed.
The passengers, ages 61 and 75, were traveling on the company's Voyager of the Seas when they died, Channel News Asia reported Wednesday.
A Royal Caribbean spokesperson told Newsweek the passenger's families have been notified, and the company is "providing them assistance during this difficult time.
"We extend our most sincere condolences to the families of the 75-year-old and 61-year-old guests from Singapore who both died of unrelated natural causes while onboard Voyager of the Seas," the spokesperson said.
The 15-deck vessel left Singapore's Marina Bay Monday morning and is set to return Friday, according to ship information website Crew Center. The liner's route takes it through Penang in Malaysia and Phuket in Thailand.
Voyager of the Seas, which is 1,021 feet long and 156 feet wide, was the largest cruise ship on its maiden voyage in 1999. The ship's godmother is Olympic gold medal-winning figure skater Katarina Witt.
Its record for size has since been broken by dozens of larger ships, including fellow Royal Caribbean liners Symphony of the Seas and Harmony of the Seas.
Refurbished in 2014, it includes a sports court, an outdoor movie screen and a spa and fitness center, according to the company.
In November 2018, a U.S. woman died after falling from an upper deck on Princess Cruises' luxury Royal Princess liner during a voyage in the Caribbean. Local news outlets reported the woman may have been pushed from the deck, and noted a "muscular" man had been seen choking her.
Princess Cruises confirmed to Newsweek that the 52-year-old woman had died onboard the ship, and said it was "cooperating fully" with local investigators and the FBI. "We are deeply saddened by this incident and offer our sincere condolences to the family and those affected," read a company statement.
The same month, news emerged that an elderly passenger had died after falling from a tender platform on Holland America Line's Maasdam vessel. Although she was awake when pulled from the waters near Avatiu, Rarotonga, in the Cook Islands, the woman "lost consciousness on the platform and could not be revived by medical staff at the scene," the cruise company said in a statement given to Newsweek.