Coast Guard Helicopter, Plane and Vessel Scouring Florida Coast in Search For Missing Cruise Ship Crewman
Coast Guard search and rescue teams have deployed three vehicles in the hunt for a cruise ship crewman who went overboard off the coast of Florida, as Newsweek reported on Thursday. The Coast Guard Cutter Paul Clark vessel, a MH-65 Dolphin helicopter, and a HC-144 Ocean Sentry aircraft are now involved in the search.
Personnel onboard the Royal Caribbean Majesty of the Seas cruise ship alerted the Miami coast guard early on Thursday morning of the incident involving a 26-year-old member of staff, according to a statement by the U.S. Coast Guard.
The ship was 37 miles east of the Hillsboro Inlet off the coast of Pompano Beach, which links the Intracoastal Waterway to the Atlantic Ocean, when the employee went missing. No other details about the missing individual have been released.
The missing person's colleagues witnessed the moment the worker fell from the ship at around 2:30 a.m., a spokesperson for Royal Caribbean told Newsweek. The vessel was sailing to Port Everglades to complete a six day cruise to the Bahamas at the time.
According to Torres, the captain was notified and stopped the vessel so attempts to rescue the crewman could start. The Coast Guard later took over. The employee's loved ones have been offered support by a care team, Torres said.
First setting sail in 1992, the Majesty of the Seas can hold up to 2,350 guests, according to the Royal Caribbean website. The ship, which was refurbished in 2016, features several bars, a pool deck with an outdoor cinema, rock climbing wall, and a number of restaurants.
The incident comes after a 20-year-old entertainer fell from the Royal Caribbean's Harmony of the Seas on Christmas Day last year. The vessel was sailing around 267 miles northwest off the coast of Aguadilla, Puerto Rico, when Arron Hough did not turn up for work, and was reported missing.
A spokesperson for Royal Caribbean stated at the time: "We are saddened to report that after a review of the ship's closed-circuit camera footage, he was observed entering an area on deck five at around 4 a.m. and was not seen again."
"Local authorities were notified and a ship-wide search for the crew member was conducted. Our care team is providing support to the family and friends of our colleague, and our thoughts and prayers are with them during this difficult time."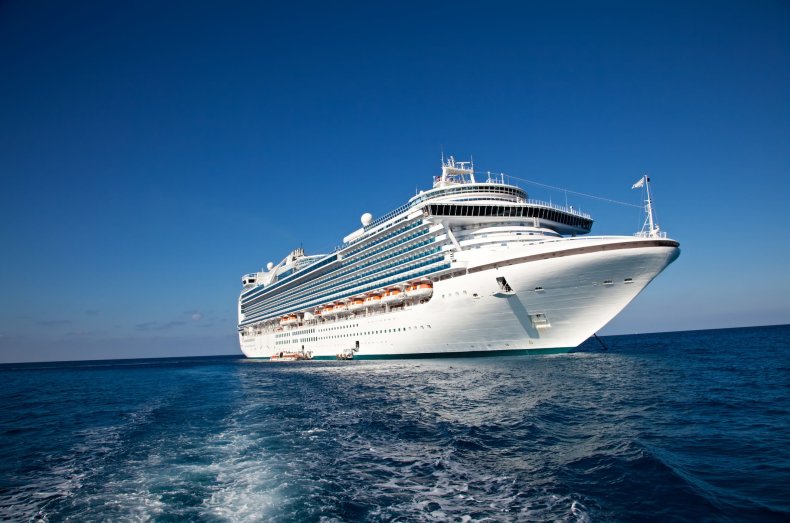 This article was updated with the latest information on the Coast Guard's search operation.