Cruise Ship Responds to Distress Call From Sinking Fishing Boat, Launches Rescue Boat 15 to Pick up Stricken Sailor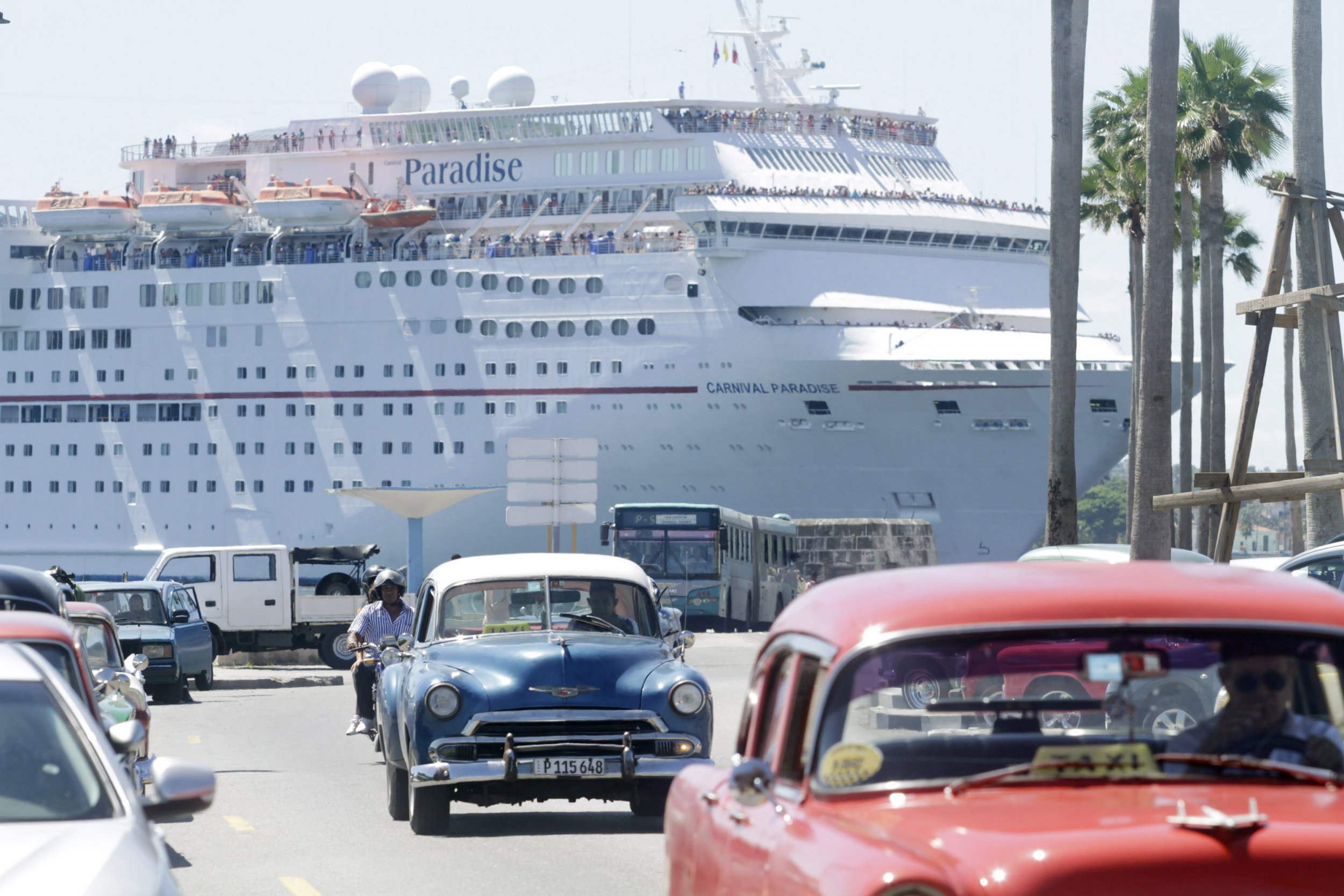 A cruise ship came to the rescue of a sailor whose boat had taken on water and was sinking off the coast of Florida. The Carnival Paradise was heading to its home port in Tampa when it responded to a distress call from a small boat, 13 miles north of Cozumel, on May 18, CruiseHive.com reported.
The cruise ship then activated its safety procedures, dispatching lifeboat 15 which went out to fetch the fisherman and brought him back to the vessel. He was given food, water and medical treatment and taken back to land by the Mexican Coast Guard.
A passenger on the Carnival ship at the time tweeted a photo of the lifeboat which had some minor damage. The sailor was uninjured.
In a statement to Fox News, Carnival said its vessel "reversed course and lowered a rescue boat, brought the mariner onboard and provided food, water and medical treatment.
"Carnival Paradise personnel coordinated with Mexican authorities to transfer the mariner, a Mexican national, to a ferry boat and take him ashore."
The 70,300 ton Carnival Paradise vessel, which has a capacity of 2,100 people, was on a four-day cruise and had departed Tampa on May 16.
It was the Carnival company's second dramatic rescue recently. Last month, the Carnival Fantasy rescued two dozen Cubans who had been stuck at sea for several days.
The crew joined forces with the U.S. Coast Guard to save the group who had boarded a wooden boat to Mexico. They were initially rescued by a man who took them aboard his sports fishing boat, but after its engines malfunctioned, the group drifted for three more days.
The cruise ship took the people on board about 130 nautical miles off Mexico's Yucatán Peninsula.
Meanwhile, video footage has emerged of a passenger on board another Carnival ship, the Carnival Fascination, jumping overboard intentionally. The ship had a scheduled call in San Juan, Puerto Rico, on May 19 when the man was seen swimming in the water and shouting out.
The crew of the cruise ship activated a rescue operation and lowered a lifeboat into the water, bringing the 19-year-old man aboard 45 minutes later, CruiseHive.com reported.