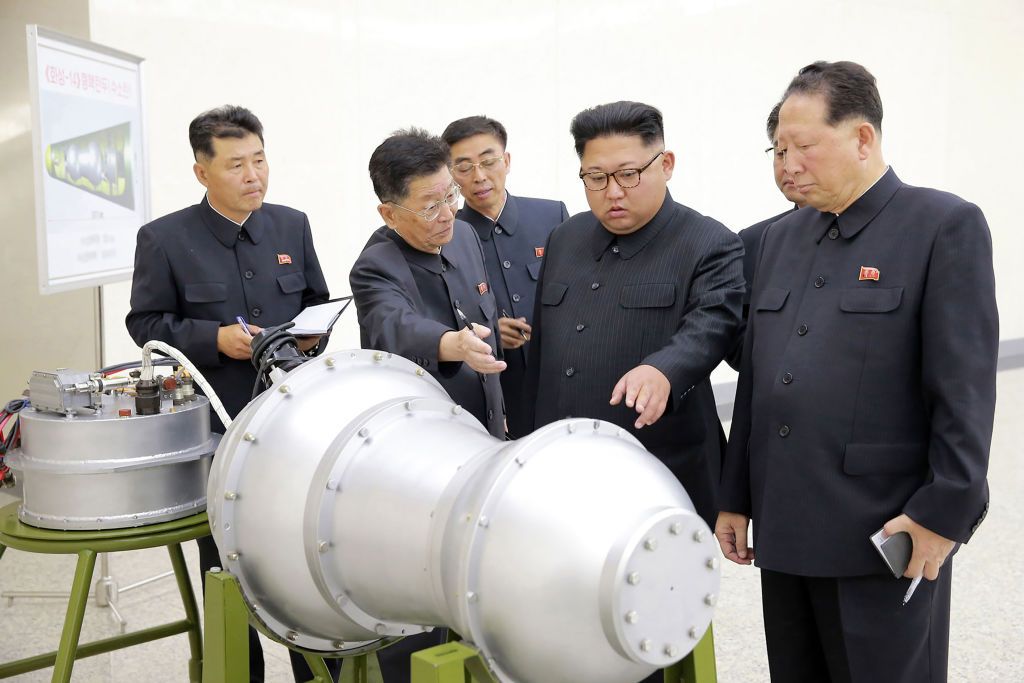 Cuba signaled support for North Korea in an escalating feud between President Donald Trump and Kim Jong Un over the country's nuclear weapons program and accusations of state-sponsored terrorism.
The foreign ministers for Cuba and North Korea met Wednesday to reinforce an alliance between their countries against the Trump administration's "unilateral and arbitrary" demands, rekindling a Cold War-era friendship. In recent months, Trump has threatened North Korea with "total destruction" if it refuses to curb its nuclear missile program while simultaneously escalating tensions between the U.S. and North Korea with bombastic name-calling.
Cuban foreign minister Bruno Rodríguez Parrilla called for "respect for peoples' sovereignty, independence and free determination," suggesting the U.S. stay out of North Korean affairs by claiming the two countries don't interfere with America's internal affairs. The alliance comes as North Korea is increasingly isolated from the international community as its nuclear threats against the U.S. continue.
"[We] strongly rejected the unilateral and arbitrary lists and designations established by the U.S. government which serve as a basis for the implementation of coercive measures which are contrary to international law," Parrilla said in a statement.
Related: North Korea Says "Stupid" Trump Is An "Old Lunatic" and Won't Be "Pardoned" For His Crimes Against Regime
In recent days, Trump added North Korea back on the state sponsors of terrorism list, but experts warn that it will do little to influence North Korea's nuclear program. The administration's decision came five months after Otto Warmbier, an American student, died after being imprisoned for over a year. North Korea quickly lashed out at Trump, calling him a "kingpin of all kinds of terrorism" and accusing him of being unable to prevent terrorism in his own country.
"This is a serious provocation and a violent infringement upon our dignified country," a North Korea spokesman told the state's Korean Central News Agency.
Trump recently returned from a 12-day trip to Asia, where he focused heavily on the heightened tensions over North Korea's nuclear program and long-range missile tests. The administration has worked to cut international trade ties with the totalitarian nation.
Sudan announced last week that it would end trade and military ties with North Korea, while Egypt, Uganda, Philippines, Mexico, Peru, Kuwait and Spain expelled North Korean diplomats in September following the country's sixth nuclear test.