North Korea Says U.S. Is Biggest Supporter of Terrorism and Can't Even Stop ISIS Attacks at Home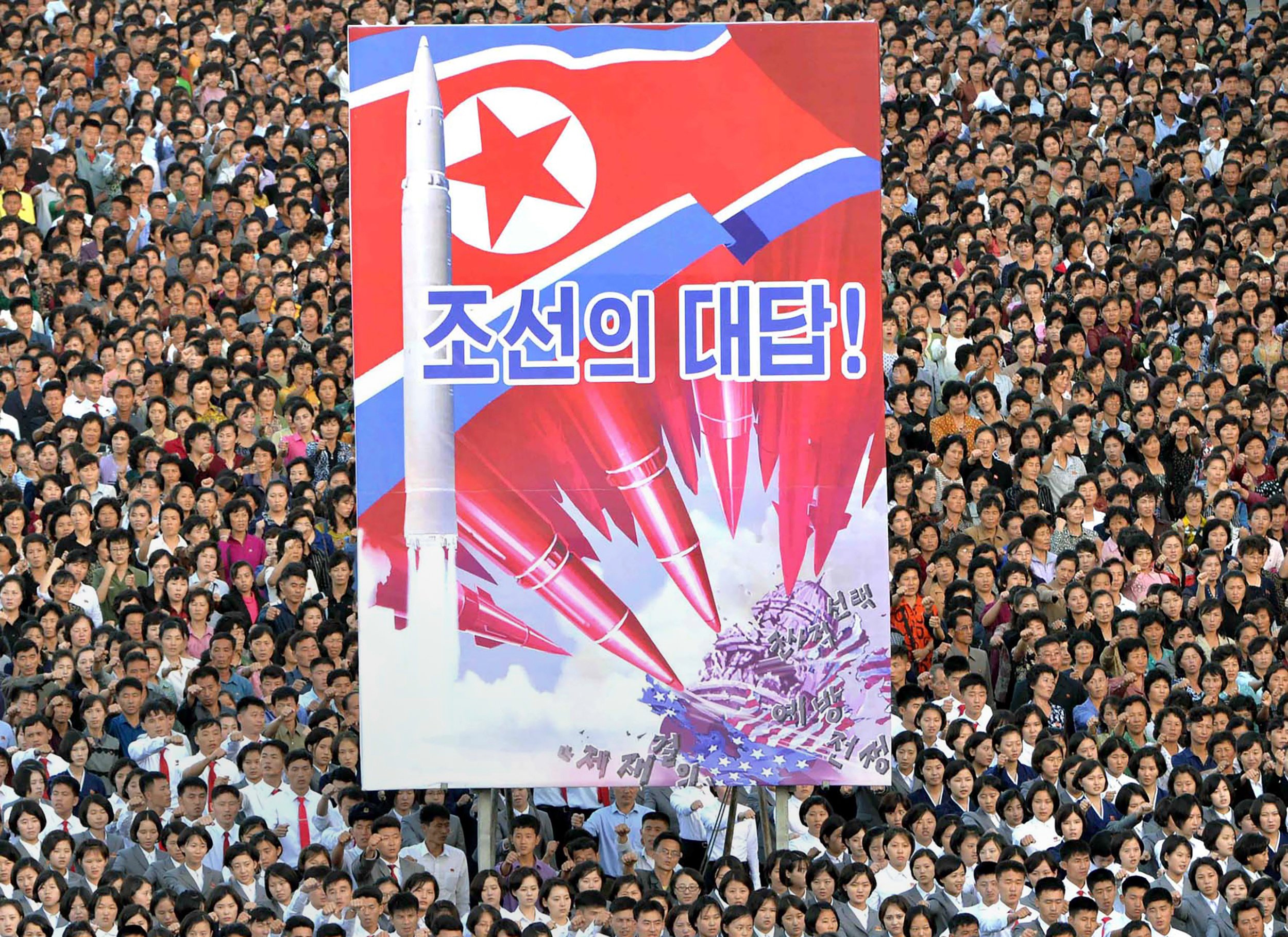 Nuclear-armed, authoritarian North Korea has rejected the U.S.'s decision to designate the country a state sponsor of terrorism, calling it a meaningless label reserved for nations opposed to Washington. Pyongyang even went so far as to say the U.S. was most responsible for terrorism around the world.
A spokesperson for North Korea's Foreign Ministry was cited Wednesday in the official Korean Central News Agency as calling the U.S.'s decision to add his country to the sanctioned list, which it previously occupied between 1988 and 2008, "a serious provocation and a "violent infringement" against the nation. The spokesperson pointed to the U.S.'s move to add and later remove Iraq and Libya, two countries in which the U.S. later intervened, as well as Cuba, whose regime the U.S. attempted to overthrow in the 1960s, as evidence that the U.S. merely used the title to further its global dominance.
Related: Why doesn't Saudi Arabia join North Korea on U.S. state terrorism list after 9/11?
"These facts clearly show that the label of 'state sponsor of terrorism' is just a tool for American style authoritarianism that can be attached or removed at any time in accordance with its interests," KCNA wrote, citing the ministry spokesperson.
"The U.S., the kingpin of all kinds of terrorism who cannot even prevent terror in its own territory, is acting like an 'international judge on terrorism' while attaching or removing the label of 'state sponsor of terrorism' on sovereign countries. This is clearly an absurdity and a mockery to the world peace and security," it added.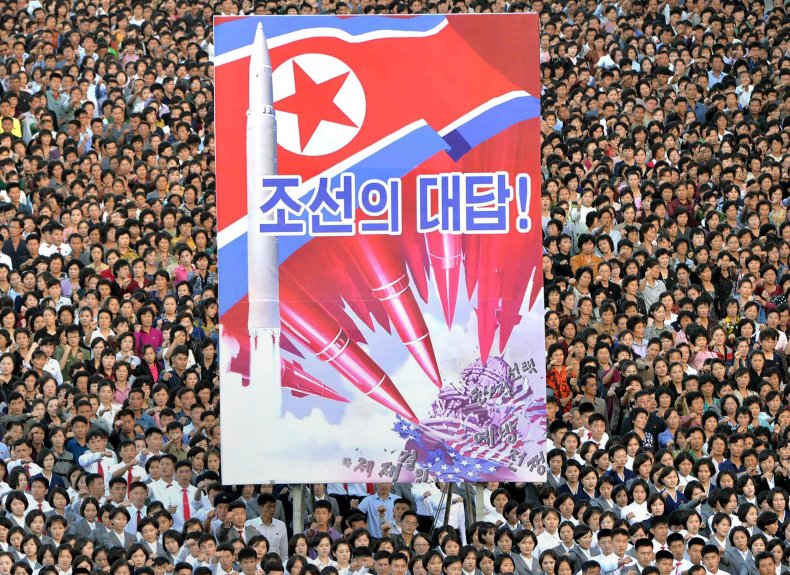 North Korea has countered U.S. claims by accusing Washington of causing chaos around the globe by overthrowing governments and funding militant groups, especially in the Middle East. North Korea, as well as Russia and other foes of U.S. foreign policy, have accused the U.S. of being responsible for or at least prolonging the fight against the Islamic State militant group (ISIS), which recently claimed responsibility for a deadly car ramming attack in New York City, through its prior support of Syrian rebel groups, some of which were later absorbed by ISIS or Al-Qaeda. An ally of Syrian President Bashar al-Assad, North Korea has denounced the U.S.'s intervention in Syria.
The U.S. first added North Korea to its state sponsors of terrorism list in 1988, after the accusing Pyongyang of plotting the bombing of Korean Air Flight 858 a year earlier. North Korea has also been charged with abducting Japanese and South Korean citizens, assassination plots against South Korean leaders and support for foreign leftist militant groups, including the Popular Front for the Liberation of Palestine, the Popular Front for the Liberation of Palestine - External Operations, the Democratic Front for the Liberation of Palestine, the Japanese Red Army and various other organizations.
In 2008, President George W. Bush removed North Korea from the list after Pyongyang agreed to nuclear inspections, but the relationship between the countries has deteriorated since. After taking office earlier this year, President Donald Trump adopted a hardline stance against North Korea, threatening to use force to prevent it from testing intercontinental ballistic missiles (ICBMs) or nuclear weapons.
Led by Kim Jong Un, North Korea ultimately achieved both and has been subject to an increasingly militant U.S.-led international campaign of sanctions and diplomatic pressure. An intense war of words between Trump, Kim and their respective governments has also escalated in recent months, threatening the prospects of diplomacy.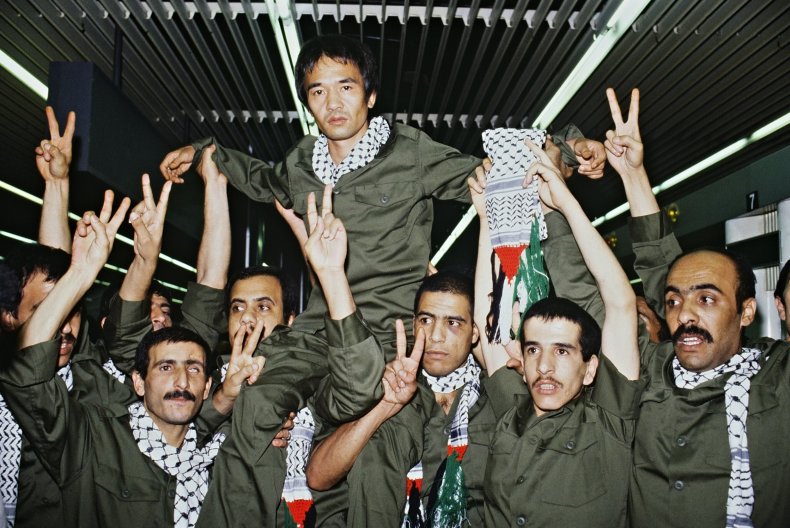 Potential signs of progress, however, have emerged in the past week. While North Korea mostly dismissed Trump's call for Kim to "make a deal" during the Republican leader's recent trip to Asia, China's envoy left for North Korea shortly afterward, something experts have credited to Trump's visit. Citing ruling Korean Workers' Party newspaper Rodong Sinmun, KCNA wrote last week that it too sought total denuclearization, but required the U.S. to start.
While North Korea's Foreign Ministry stopped short of offering to denuclearize, something Pyongyang has vowed never to do as long as the threat of U.S. invasion loomed, its spokesperson said in Wednesday's article that the government would "faithfully fulfill its duty of nuclear non-proliferation before the international society as a responsible nuclear power."