Russia Claims U.S. Supporting 'Terrorism' Instead of Fighting ISIS in Syria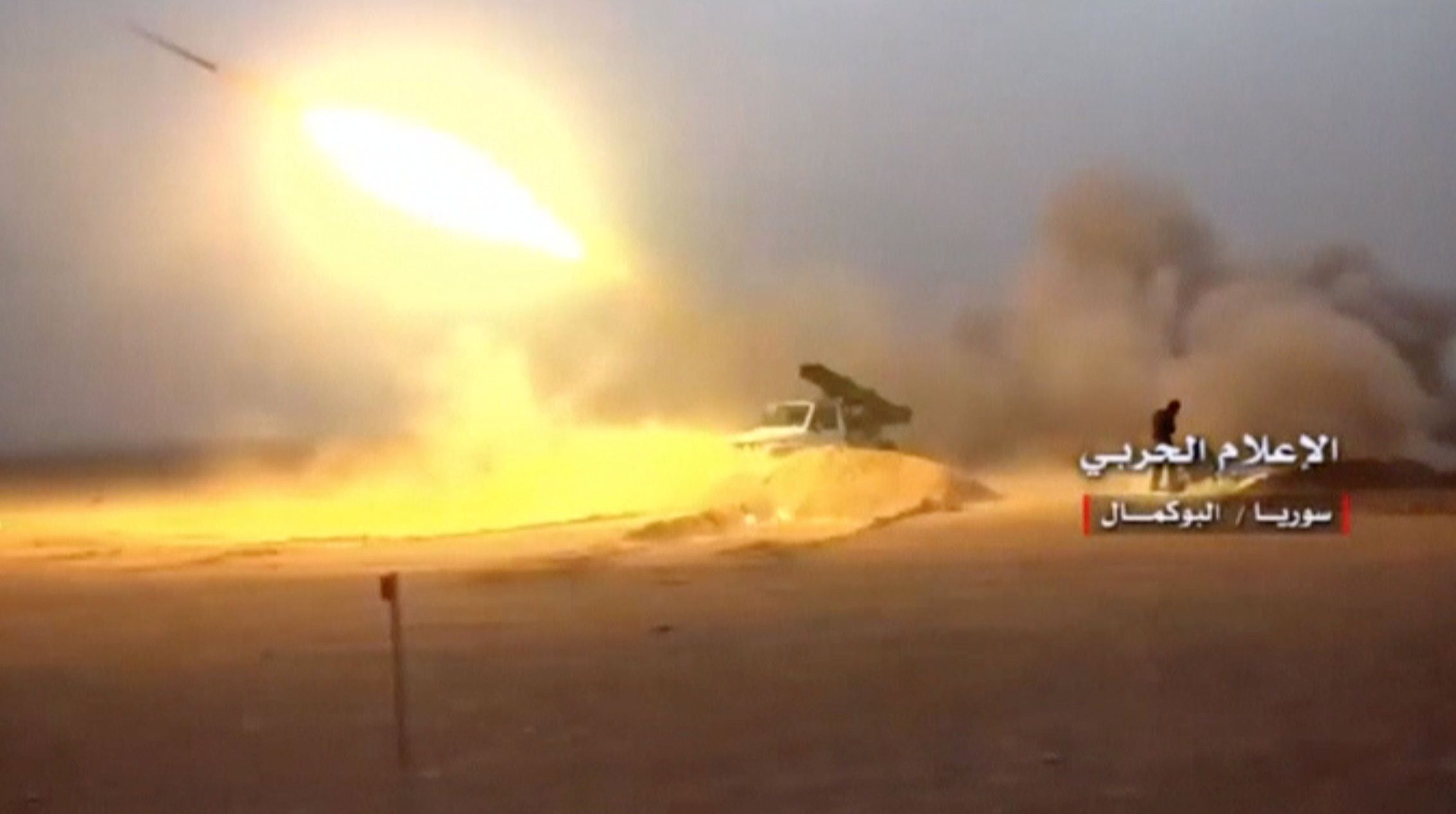 Russia has accused the U.S. of hampering efforts to defeat ultraconservative Sunni Muslim militant groups in Syria, where the jihadis were on the verge of total defeat in the east and faced renewed government offensives in the north and south.
While the U.S. and Russia have launched separate campaigns against the Islamic State militant group (ISIS), Russian Foreign Minister Sergei Lavrov said Tuesday that Moscow had "established rather stable cooperation with Washington on Syria." He maintained, however, that "big problems" remained over what he said was the White House's failure to condemn "terrorists and extremists" still battling the armed forces of Syrian President Bashar al-Assad, who Russia has supported and the U.S. has condemned as an illegitimate leader, accusing him of war crimes.
Related: Saudi Arabia gathers allies against Iran 'terror,' but Lebanon, Iraq and Syria don't show
"There is information that the U.S. uses extremist groups, which have to be isolated and destroyed, for its own goals, promoting its agenda despite the claims that the U.S. is only working in Syria to eliminate terror groups," Lavrov said, according to the state-run Tass Russian News Agency.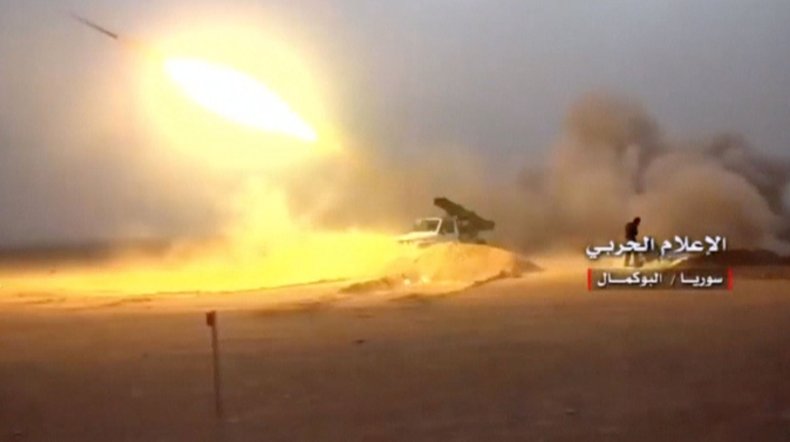 Lavrov praised the resignation of Riyad Hijab, a former Syrian prime minister who defected in 2012 and joined the opposition's Saudi Arabia-backed Higher Negotiation Committee in December 2015. Hijab said Monday he would be stepping down without offering any reason, a move Lavrov said would empower peace talks, calling for the "retreating of radical opposition leaders to the background to help the Syria-based and foreign-based opposition unite on a constructive basis."
Lavrov's statement came the same day that Viktor Bondarev, head of the defense committee for Russia's upper house of parliament and former head of the country's air force, called the U.S.-led coalition's contributions in combatting ISIS "insignificant," pointing to Iraq as an example, Tass reported.
ISIS developed out of Al-Qaeda in Iraq during the U.S. occupation that followed the overthrow of Iraqi President Saddam Hussein. It later took advantage of unrest in neighboring Syria, where a 2011 uprising supported by the West, Gulf Arab states and Turkey threatened to oust Assad, and spread there in 2013.
As ISIS and affiliates of Al-Qaeda became increasingly influential over the Syrian opposition, the U.S. gradually withdrew its CIA support and focused on Pentagon efforts to bomb ISIS, which began in 2014, and back the Syrian Democratic Forces, a mostly Kurdish alliance of Arabs and ethnic minorities formed in 2015. That same year, Russia staged its own military intervention in support of Assad and his embattled armed forces battling both jihadis and rebels.
Since then, both the Russia-backed Syrian military and its allies, which also included Iran-backed militias, and the U.S.-backed Syrian Democratic Forces have made parallel advances against ISIS. Last month, the Syrian Democratic Forces forced ISIS out of its de facto capital of Raqqa in northern Syria and Syrian troops defeated ISIS in its final stronghold of Deir Ezzor.​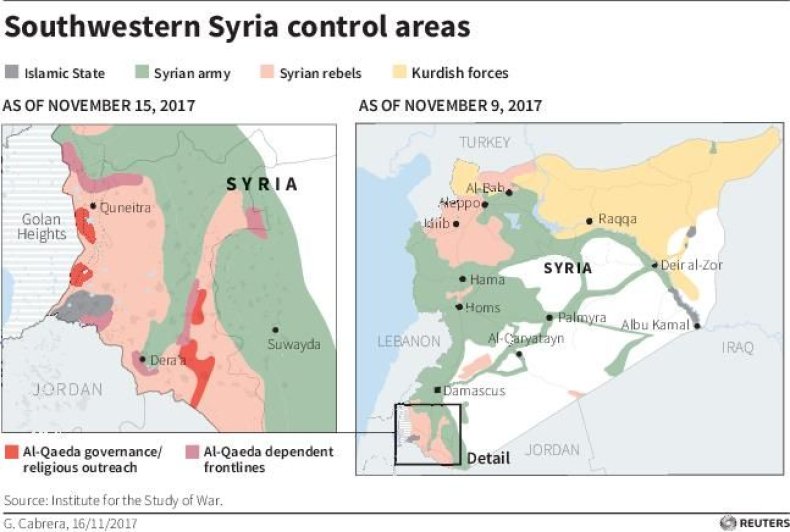 As both campaigns continue to fight the remnants of ISIS's self-proclaimed caliphate in its final pocket along the eastern border with Iraq, which supports both the U.S. and Russia's offensive in Syria, Moscow has on multiple occasions alleged that the U.S. was "pretending" to fight ISIS and even "provides cover for Islamic State units," calling Washington "the main obstacle" to eliminating the group.​
Such claims have been routinely denied by the U.S., and the coalition was quick to counter Moscow's recent claims by pointing to a gaffe last week in which the Russian Ministry of Defense posted video game footage alleging it to be evidence that the U.S. let ISIS pass through its territory freely, before blaming the mistake on a civil service employee and swapping it for alternative evidence. The U.S. has also faced criticism after a BBC News leaked an alleged deal that saw hundreds of ISIS fighters and their families flee Raqqa and possibly exit the country.
As the war against ISIS winds down, Russia has pushed for peace talks and has teamed up with Iran, which also backed Assad, and Turkey, which sponsored Syrian rebels opposed to both Assad and Kurdish forces in the north. Ahead of Russia's planned Syrian National Dialogue Congress intended to emphasize national reconciliation and reconstruction, Russian President Vladimir Putin met in Sochi with Assad on Tuesday and spoke over the phone with President Donald Trump, Saudi King Salman bin Abdul Aziz Al Saud, Egyptian President Abdel Fatah el-Sisi, Israeli Prime Minister Benjamin Netanyahu and other foreign leaders to secure support for Moscow's vision in the Middle East.