Russia Says U.S. Is 'Main Obstacle' to 'Final Annihilation of ISIS'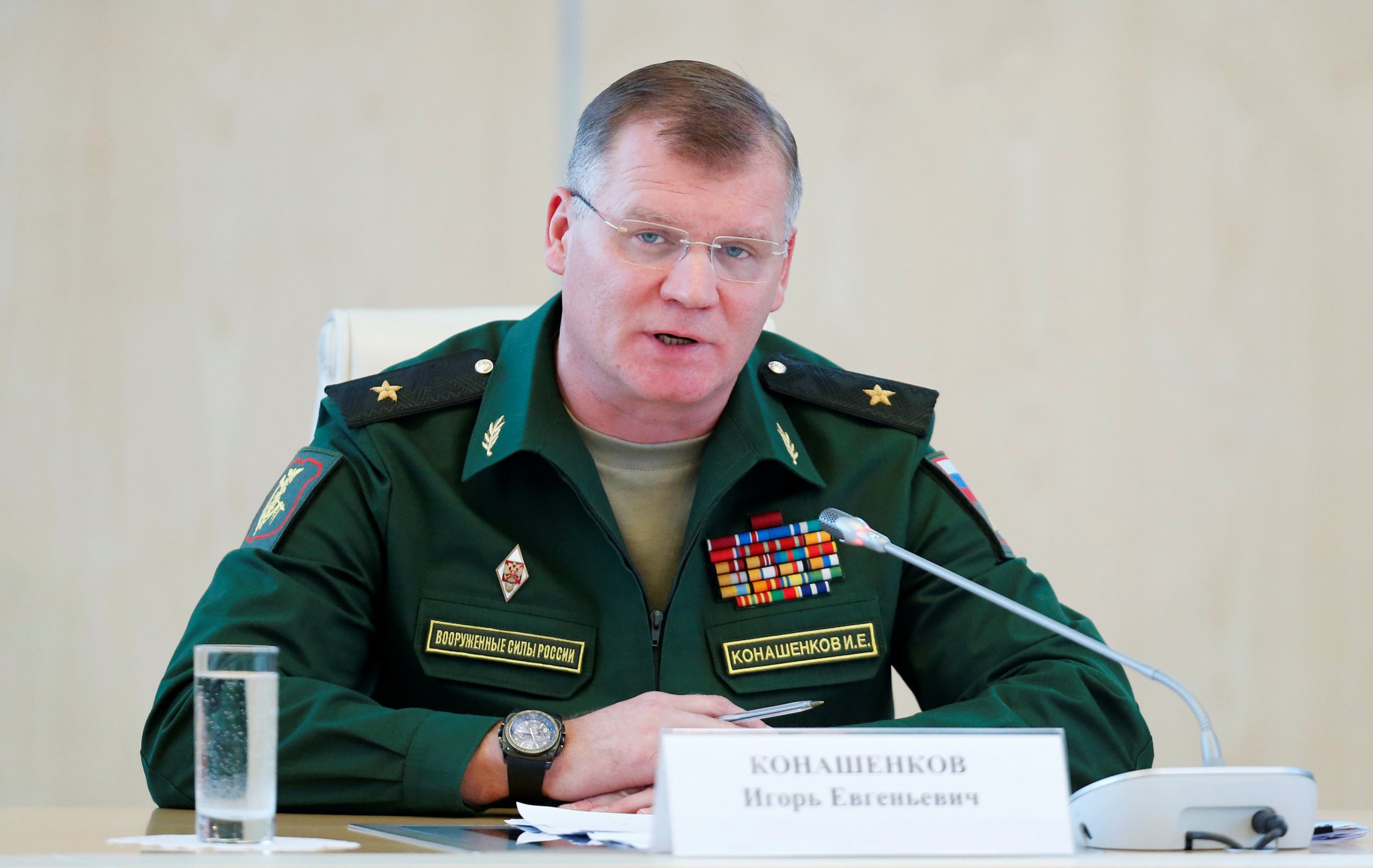 Russia's Ministry of Defense is accusing the U.S. of being the last big hurdle in the way of destroying the Islamic State militant group (ISIS) in Syria, after repeatedly alleging Washington is shielding the group it claims to be fighting.
"The main obstacle to completing the annihilation of ISIS in Syria seems to be not the fighting ability of the terrorists themselves but the support and dalliance with their American colleagues," the ministry's spokesman Igor Konashenkov said in his briefing on Wednesday, state news agency Itar-Tass reported.
Russia has accused the U.S. of assisting ISIS. Moscow has said its Syrian allies were attacked by militants coming from areas near a deconfliction zone overseen by the U.S.
U.S. Army Colonel Ryan Dillon, spokesman for the U.S.-led coalition, has expressly denied Russia's accusations, telling CNN that the coalition's main goal was "to kill ISIS or compel them to surrender."
In its support for Syria's brutal regime, Russia has never made clear where it draws the line between groups such as ISIS and militant opposition against President Bashar al-Assad. Shortly after the start of Russia's official operation in Syria in 2015, the Kremlin confirmed its "list" of targeted organizations was informed by the Syrian government.
At times, numerous groups fighting both ISIS and Assad's troops have complained that Russian airstrikes are targeting them, as have civilian and aid groups.
Russia has denied all reports of collateral damage in Syria, however, independent observers have accused the country's air force of spilling more civilian blood than ISIS or any other combatant in the Syrian Civil War during some months.
The Russian effort in Syria is not widely popular at home and state media often staggers gruesome news from the front such as numbers of casualties. Only 12 soldiers have been confirmed dead by Russia, though Reuters estimates that at least 40 Russians have been killed in Syria and buried.
Currently ISIS is claiming that it is holding two Russian soldiers hostage and users on social media claim to have identified at least one of the men as a serviceman. The Russian defense ministry has denied the men are its own.