Saudi Arabia Gathers Allies Against Iran 'Terror,' but Lebanon, Iraq and Syria Don't Show
Led by an increasingly militant Saudi Arabia, most of the Arab League condemned actions taken in the region by Iran and its Lebanese ally, Hezbollah, but the three countries most affected by the war against the Islamic State militant group (ISIS) did not sign on.
During an emergency session of the 22-member Arab League in Cairo on Sunday, the attending regional foreign ministers declared the Shiite Muslim political party and militant group Hezbollah "a terrorist organization" and censured Iran for its alleged backing of the Yemeni Zaidi Shiite Muslim Houthi movement, which fired a rocket at the Saudi capital of Riyadh earlier this month. Saudi Arabia has rallied its allies, including Bahrain, to isolate Iran diplomatically, but Tehran's role in fighting ISIS and its rapidly expanding sphere of influence has gained it allies, especially in Lebanon, Iraq and Syria.
Related: Israel says it wants to work with Saudi Arabia to defeat Iran
"Saudi Arabia has succeeded through pressure as well as extensive political and propagandistic hue and cry to have a statement that is full of lies and distortions be issued in the name of foreign ministers of the Arab League," Iranian Foreign Ministry spokesperson Bahram Qassemi said Monday, according to Iran's semi-official Press TV.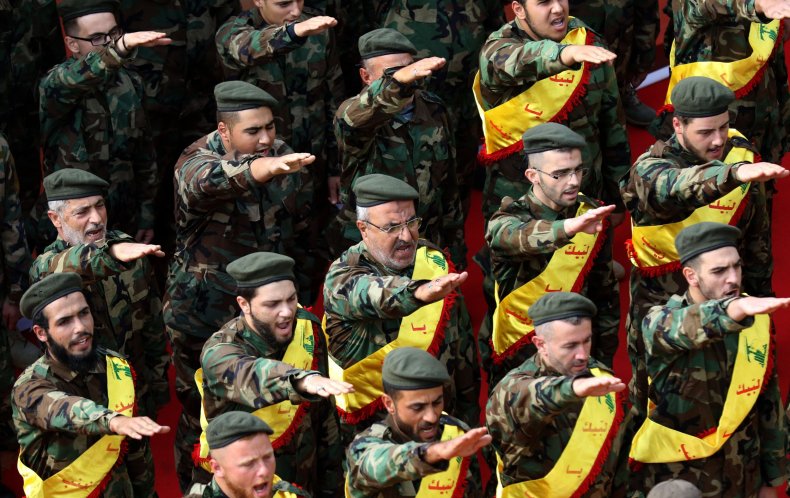 This month alone, Saudi Arabia and its allies have accused Iran of having a hand in the attempted Houthi missile attack on Riyadh; an alleged Hezbollah assassination plot that supposedly compelled pro-Saudi Lebanese Prime Minister Saad Hariri to flee to Saudi Arabia and resign amid unclear circumstances; and an explosion and fire at a major oil pipeline in Bahrain. Iran has denied these charges and, despite Saudi Arabia being backed by the overwhelming majority of the Arab League, Lebanese Foreign Minister Gebran Bassil and Iraqi Foreign Minister Ibrahim al-Jaafari boycotted the session.
In a statement attributed to Iraqi Foreign Ministry spokesperson Ahmed Mahjoub, Baghdad said Monday the parts of the Arab League resolution that referred to Hezbollah as a terrorist organization were "inconsistent with the clear and absolute Iraqi position in defining terrorism realistically and accurately."
Syrian Foreign Minister Walid al-Muallem has not been invited to an Arab League session since his government, led by President Bashar al-Assad, was expelled in November 2011 after opponents accused the Syrian military of attempting to violently suppress an uprising. The Syrian government, backed by Russia and Iran, was replaced by the pro-rebel Syrian National Coalition in the Arab League in 2013, but the Syrian seat was again vacated in 2014.
ISIS, which had its origins in Al-Qaeda in Iraq, took advantage of regional unrest and overran about half of Iraq and Syria, as well as an outpost in Lebanon, during its height in 2014. The group has since been largely defeated by separate, parallel assaults sponsored by the U.S. and Russia. On the ground, however, Iran-backed militias, including Hezbollah, played a key role in defeating the jihadis in all three countries. As ISIS's self-proclaimed caliphate collapsed, Iran has taken an opportunity to establish closer ties with Baghdad, Beirut and Damascus.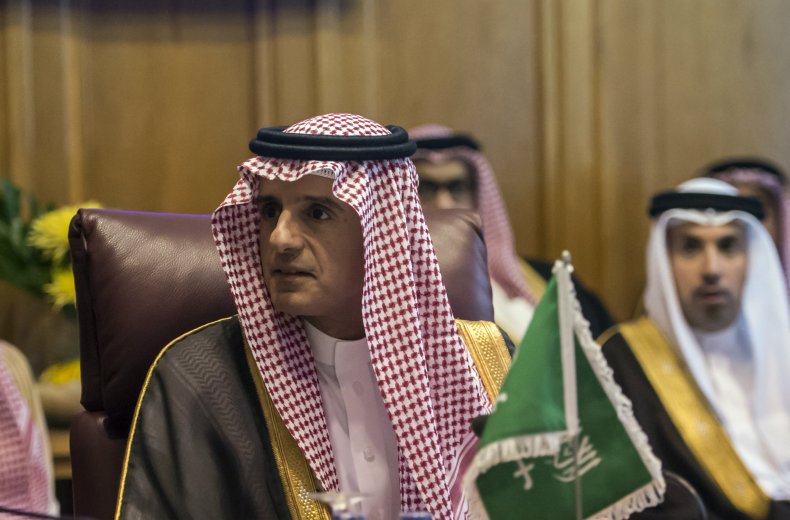 Following Sunday's Arab League session, Hezbollah Secretary General Hassan Nasrallah thanked the Lebanese government Monday for its position and rhetorically asked the foreign ministers who opposed his organization what they contributed to the fight against ISIS. With backing from the Syrian military, Hezbollah coincided its assault with the Lebanese armed forces to expel ISIS from Lebanon's restive Syrian border in August. The jihadis' defeat was followed by a series of sweeping losses in its main territories of Iraq and Syria.
On Saturday, Iraqi Defense Minister Irfan al-Hayali held a celebration for the armed forces after Iraqi troops and allied fighters, including the Iran-backed, mostly Shiite Muslim Popular Mobilization Forces, defeated ISIS in the western desert town of Rawa. The following day, the Syrian military and its allies, including Hezbollah, again declared victory in the final ISIS-held town of Al-Bukamal near the eastern border with Iraq, after a previous win was interrupted by militant sleeper cells.
Saudi Arabia, along with the West and Turkey, was a leading sponsor of insurgent groups attempting to topple Assad, but has seen its influence in the country wane as the Syrian leader reasserted control with help from Iran and Russia. As Saudi Crown Prince Mohammed bin Salman Abdul Aziz Al Saud consolidates power, however, the kingdom has pressed on with its war with the Houthis in Yemen and with its blockade of neighboring Gulf monarchy Qatar, the latter over its alleged ties to Iran and various militant groups across the region.