Who is Saad Hariri? Lebanon's 'Kidnapped' U.S. Ally Tweets He's Okay, But Still in Saudi Arabia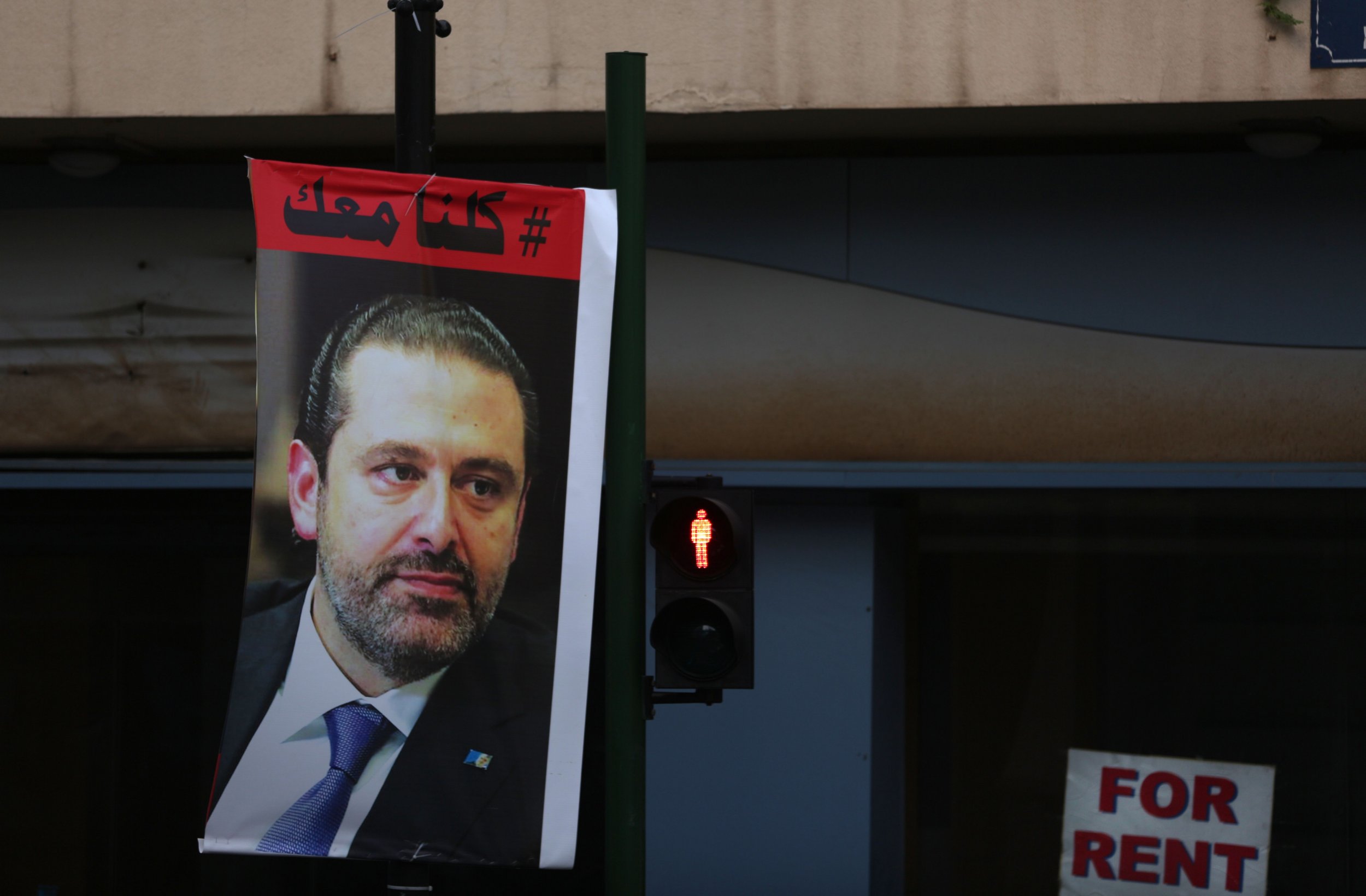 Lebanese Prime Minister Saad Hariri promised via social media Wednesday to return home to submit his resignation, his second tweet not including a picture with a Saudi official since the Sunni Muslim politician secretly traveled to the kingdom to announce his resignation last week, causing shockwaves across the region.
While Hariri has publicly maintained he stepped down of his own volition due to an alleged plot by Iran and its Lebanese partner, Shiite Muslim movement Hezbollah, to assassinate him, Lebanese President Michel Aoun, Hezbollah Secretary General Hassan Nasrallah and others expressed their belief that Hariri was forced to quit by his foreign sponsor, Saudi Arabia, and then detained there. Over a week since he left, Hariri's latest tweets have done little to assure his rivals that his moves were not part of a Saudi-backed plan to shake up regional politics in spite of Iran.
Related: Is Saudi Arabia going to war with Lebanon? Prime Minister still missing as Gulf citizens told to leave immediately
"Hey people, I'm perfectly fine and, God willing, returning in a couple of days, let's calm down. My family's staying in their country, the Kingdom of Saudi Arabia," Hariri tweeted Tuesday.
"I want to repeat and confirm that I'm perfectly fine and I'm returning, God willing, to my beloved Lebanon as I promised you. You'll see," he followed up Wednesday.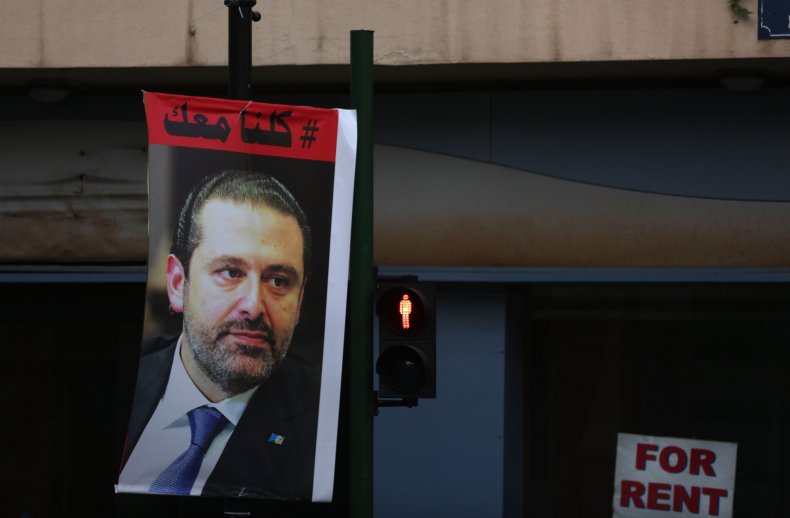 In a country where politics was based on power-sharing between sects, Hariri's absence has created a dangerous vacuum for his constituents and the nation as a whole. Hariri, who was born in Saudi Arabia and has dual citizenship, inherited the leadership of the pro-Saudi, Sunni Muslim-dominated Future Movement after his father, Rafik Hariri, was assassinated in a 2005 bombing his followers blame on Hezbollah and its Iranian and Syrian allies.
The incident led to massive protests and the eventual withdrawal of Syria, which occupied Lebanon in 1990 following a 15-year civil war between various sects and international forces. Months after Syria's departure, Christian leader Aoun returned to Lebanon from France to head the Free Patriotic Movement and, in 2006, signed a memorandum of understanding with his former foe, Hezbollah. Hariri and Aoun have been political rivals ever since.
After serving his first term as prime minister from November 2009 to June 2011, Hariri again found an opportunity to take the Sunni Muslim-reserved position, but only amid painstaking negotiations that would see Aoun ascend to the Christian-reserved presidency. Aoun was elected in October 2016, ending a 29-month vacancy, and Hariri was appointed later that December. Meanwhile, Nabih Berri, head of the majority-Shiite Muslim Amal Movement, remained as speaker of the house, a position he's occupied since 1992.
Hariri's sudden resignation last week, which Aoun has so far refused to accept, has once again thrown Lebanon's delicate balance of power into turmoil. Fears rose of renewed fighting between parties, such as in May 2008, when Hezbollah and its allies clashed with Future Movement and its partners amid a political crisis. To avoid fresh violence, Nasrallah and Aoun appealed for calm, but called on Saudi Arabia to immediately release the Lebanese prime minister.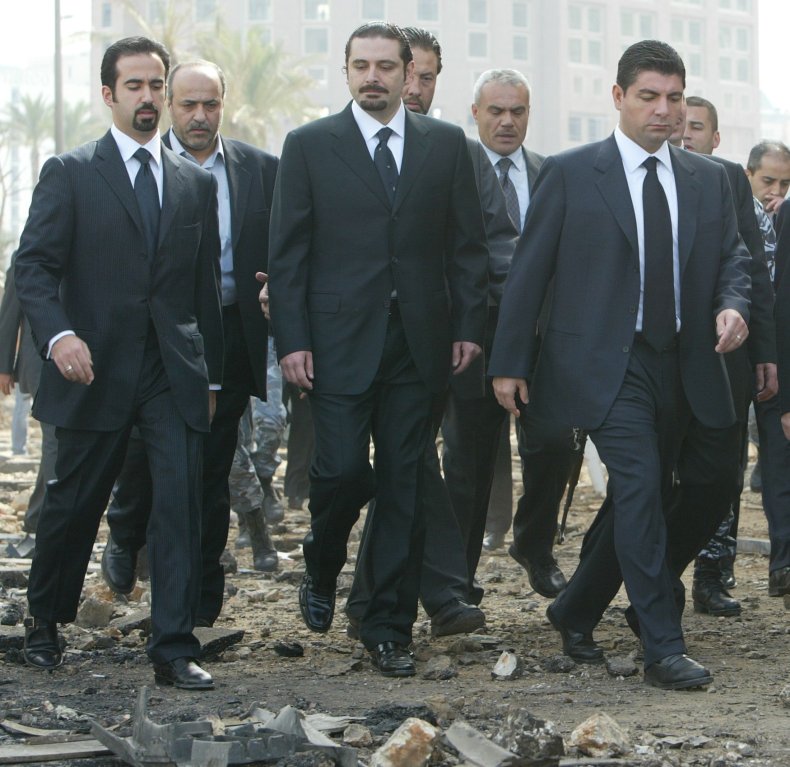 The Future Movement also asked for Hariri's return, but did not explicitly blame Saudi Arabia. Rather, it said Thursday that Hariri must come back "in order to restore the internal and external balance of Lebanon with full respect to Lebanese legitimacy.
"There is no information on leader Hariri's return, but we hope he'll return soon," Future Movement member of parliament Samir al-Jisr told Lebanese television station OTV on Wednesday, saying Hariri's return was "an essential matter" and "no one can replace him."
Hariri's resignation announcement came a week after a secret visit to Saudi Arabia by President Donald Trump's senior advisor and son-in-law Jared Kushner and just hours before Saudi Crown Prince Mohammed bin Salman bin Abdul Aziz Al Saud led a massive anti-corruption purge that saw dozens of Saudi princes, ministers and other officials arrested. In the aftermath of the announcement, Saudi Arabia hardened its stance against Iran and accused Lebanon of declaring war over the alleged Hezbollah-sponsored Hariri assassination conspiracy, of which the Lebanese army said it had found no evidence.
Nasrallah bit back, accusing Saudi Arabia of declaring war on Lebanon. His ally, Iranian President Hassan Rouhani, accused Saudi Arabia of "begging" Israel to bomb Lebanon in order to defeat Hezbollah, as Israel attempted to do between 1985 and 2000 and in 2006, Iran's semi-official Press TV reported. Israel has viewed Hezbollah's military power and has repeatedly warned its next war on Lebanon would be more devastating than prior conflicts.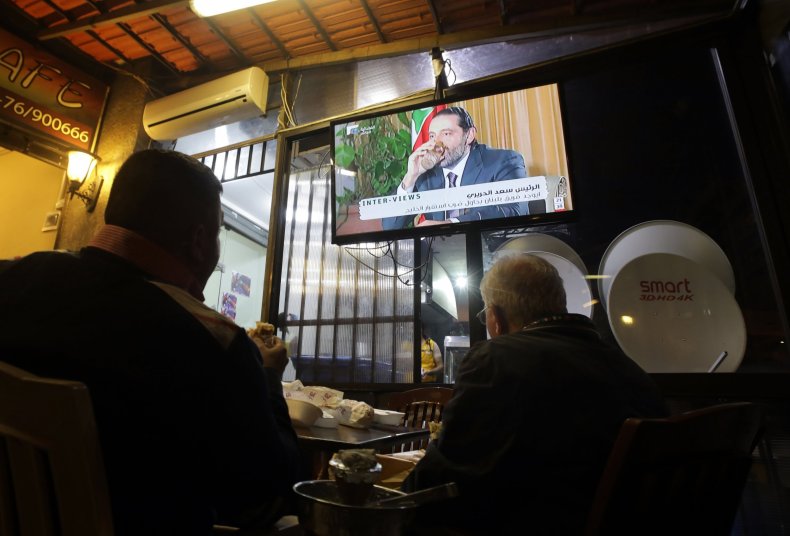 Despite attempts to reach a permanent ceasefire between Lebanon and Israel, Hariri made little progress in a country where Aoun, Berri and Nasrallah's coalition claimed a majority. Hariri's opposition to Hezbollah and support for Saudi Arabia, however, have made him a natural ally for the U.S. and Maan Al-Assaad, an influential independent Lebanese Shiite Muslim leader, told Newsweek in May that he believed the U.S. would attempt to make good on this relationship to stir trouble in the tiny, Mediterranean nation.
During their meeting at the White House in July, President Donald Trump suggested Hariri and Lebanon were "on the front lines in the fight against ISIS (the Islamic State militant group), Al-Qaeda and Hezbollah," despite Hezbollah making up a significant part of the Lebanese government and actively battling militants affiliated with both ISIS and Al-Qaeda. Hariri maintained at the time that there was no official coordination between the Lebanese armed forces and Hezbollah, which fought alongside the Syrian army, as all three tackled jihadis on the Lebanon-Syria border.
The State Department issued a statement Saturday calling Hariri "a strong partner of the United States" and called on all parties within and outside Lebanon to respect the country's "integrity and independence."