Israel's Next War on Lebanon Will Kill Civilians, Air Force Commander Says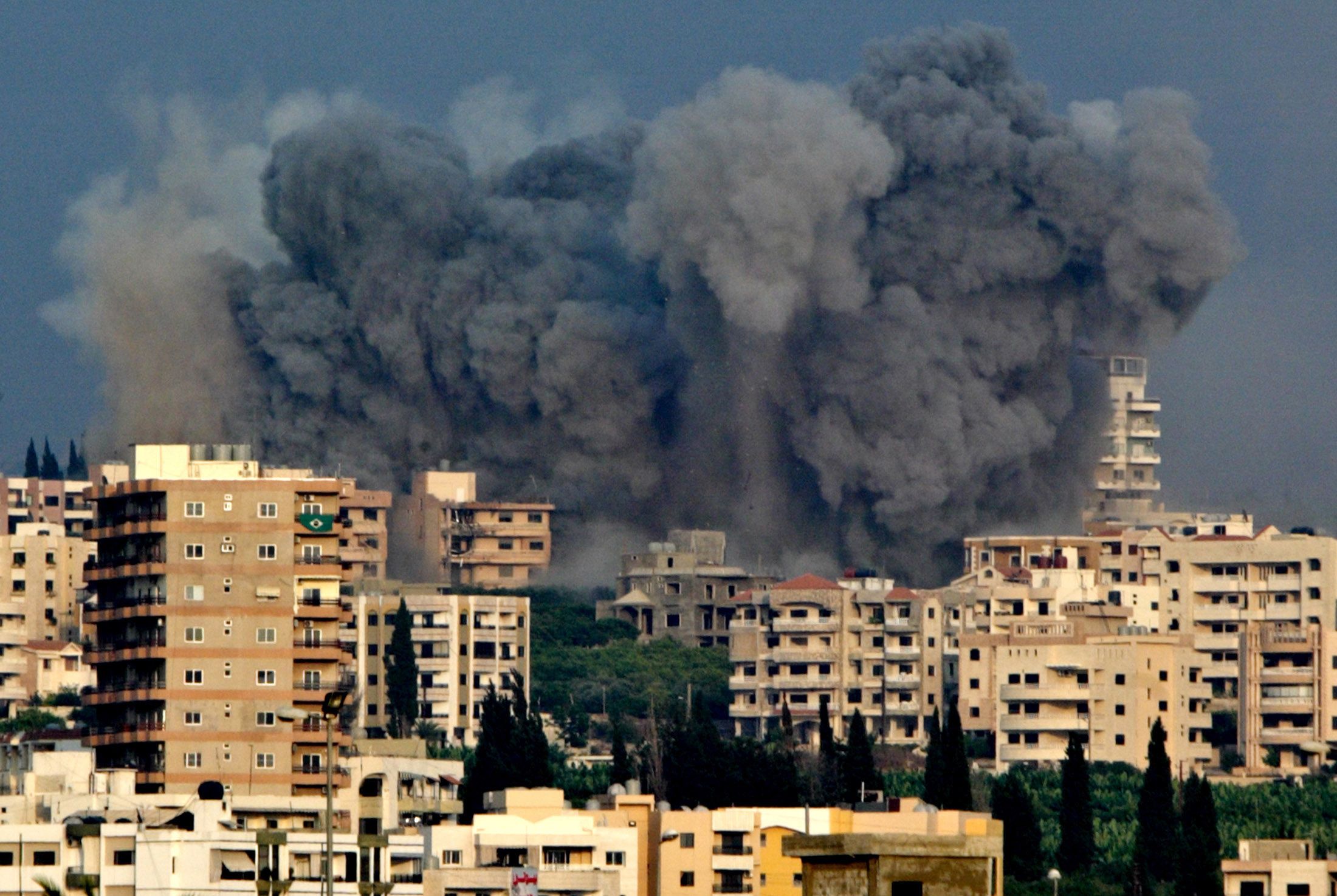 The head of Israel's air force said that the military was prepared to launch another, surprise war against neighboring Lebanon if necessary and that, despite plans for a mass evacuation of civilians, innocent people were likely to die.
Israeli Major General Amir Eshel told a security conference Wednesday that Israel was keeping a close eye on the Lebanese Shiite Muslim militant group and political party Hezbollah and its deep involvement in Syria, where its fighters are obtaining high-tech weaponry and crucial battle experience. Israel considers the Hezbollah a terrorist organization and has launched two previous incursions into Lebanon that were ultimately countered by the militants. Eshel said Israel could cause unprecedented destruction in a future conflict with Hezbollah, along with anticipated civilian casualties.
Related: ISIS fighters regret attacking Israel and have 'apologized,' former defense minister says
"What the air force was able to do quantitatively in the...Lebanon war over the course of 34 days we can do today in 48 to 60 hours," Eshel told conference attendees in Herzliya, Israel, near Tel Aviv, according to The Times of Israel. "This is potential power unimaginable in its scope, much different to what we have seen in the past and far greater than people estimate."
He said the Israeli air force "has had [the] opportunity to test ourselves, so what I'm saying is not just a theory," according to Defense News, which indicated this was a likely reference to Israel's 2014 war on Gaza that killed over 2,000 Palestinians, most of whom were civilians.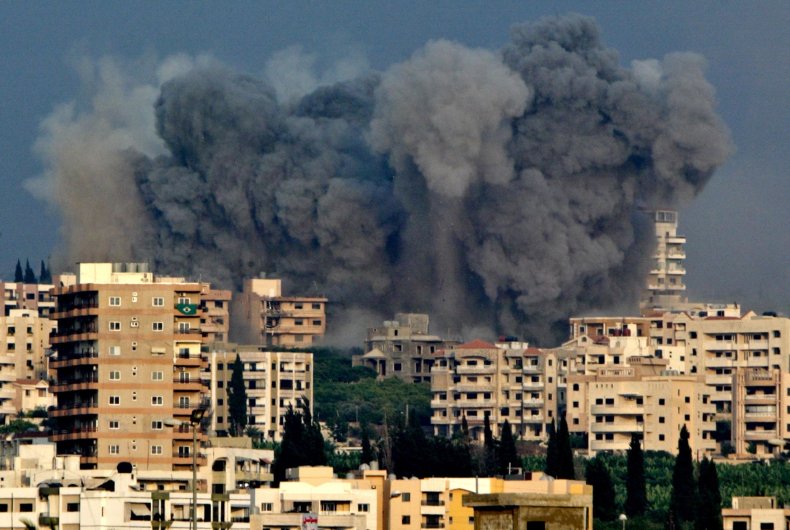 But Eshel said he had "good news for the people of Lebanon." Without providing any specifics, he claimed Israel was devising a plan to evacuate crowded areas in the country of about 5.8 million people before launching airstrikes. During the 1982 Israeli invasion and occupation of Lebanon, around 19,000 Lebanese and Palestinians were killed, mostly civilians, in addition to 657 Israelis (almost all military), 370 Syrians and 1,000 fighters of the Palestinian Liberation Organization, according to figures cited by the Los Angeles Times. The 34-day battle between the Israeli military and Hezbollah in 2006 took more than 1,125 Lebanese lives, mostly civilians, and 119 Israeli lives, about two-thirds being among the armed forces, according to figures gathered by BBC News. Referring to possible civilian deaths in any future war in Lebanon, Eshel said Israel's air force "was trying to limit this as much as possible."
"Morally speaking, we want to make that collateral damage as little as possible. Not zero. I don't want to delude myself. But as little as possible," he said.
Eshel's superior, Israeli military's Chief of Staff General Gadi Eisenkot, also addressed a plan to get as many Lebanese civilians as possible out of harm's way, saying his forces "need to preserve legitimacy while fighting." Eisenkot also claimed, however, that Hezbollah had a presence in 240 villages in southern Lebanon, including forces in "almost every third or fourth house," which would expose these locations to potential Israeli airstrikes. Israel accuses Hezbollah of hiding weapons and personnel in crowded locations to use civilians as human shields, while Hezbollah accuses Israel of infringing on Lebanon's national sovereignty and killing scores of civilians with indiscriminate bombing campaigns.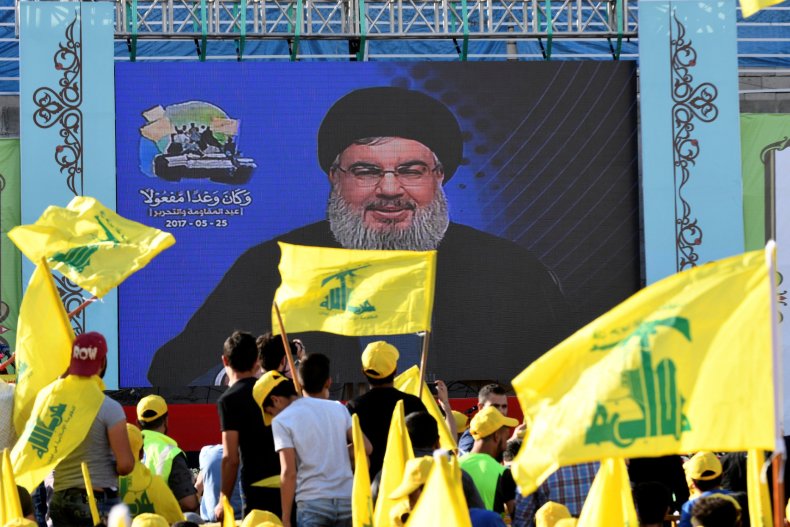 Late last month, Lebanon commemorated its Liberation and Resistance Day, marking 17 years since the Israeli army withdrew from Lebanese soil following the 1982 invasion. Hezbollah played a vital role in repelling Israeli forces from the country and, to mark the May 25 event, the group's secretary general, Sayyed Hassan Nasrallah, addressed his supporters from an undisclosed location via a live feed. He took the opportunity to dismiss threats by Israel, which has repeatedly attacked his group's positions in Syria, and its biggest military supporter, the U.S. Nasrallah accused the U.S., Israel and Saudi Arabia of preparing for war against Hezbollah's international supporter, Iran, and called for dialogue. At the same time, he warned that Hezbollah, often described as the world's most powerful paramilitary organization, was ready to fight if necessary.
"Threats of killing or dying do not scare us.... No one scares us at all. They are weaker than ever," Nasrallah said, according to Reuters.