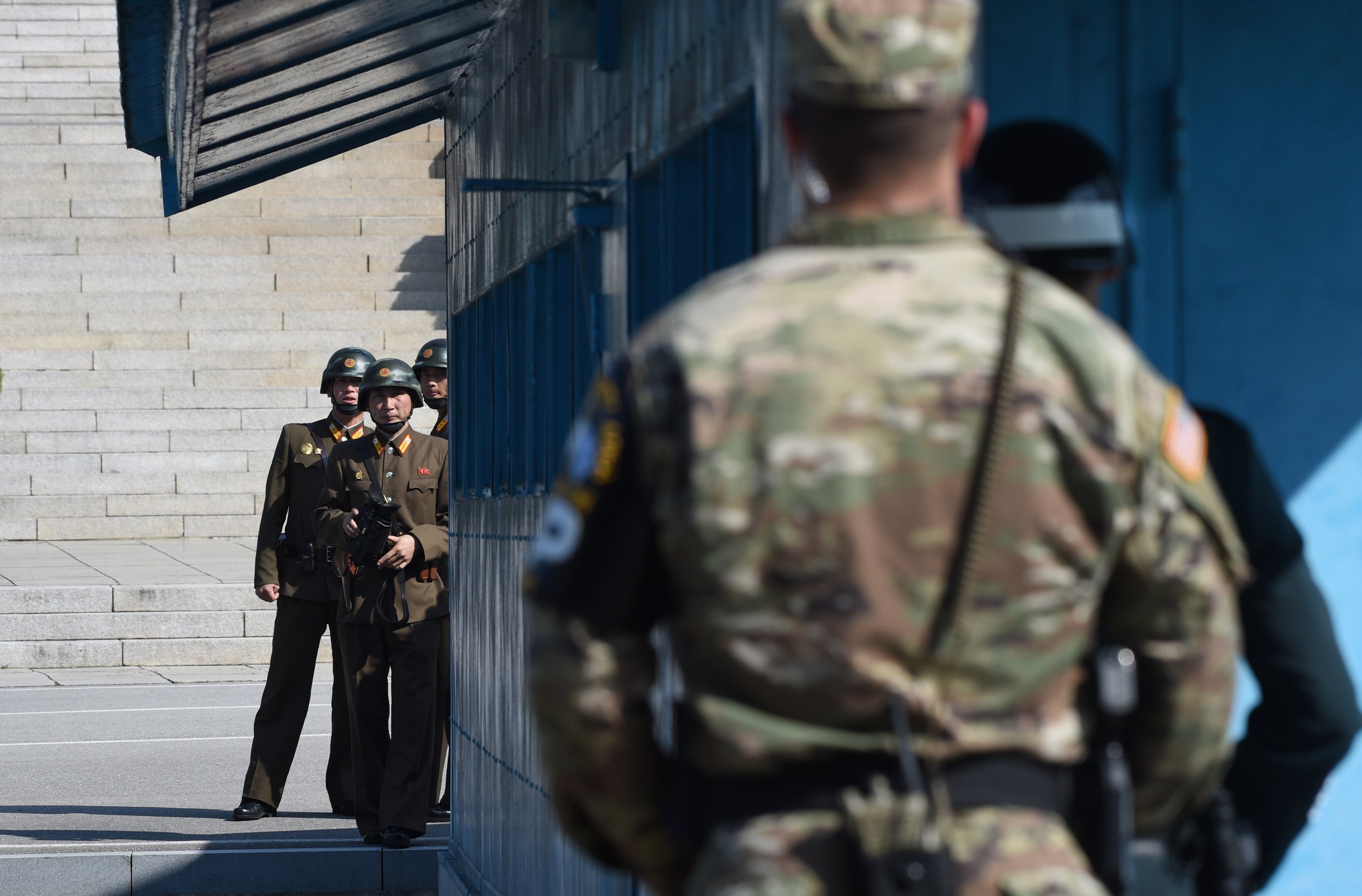 In North Korea's latest message to the U.S., the reclusive, militarized state claimed it was the U.S. and its ally, South Korea, that had provoked a climate of hostility that could ultimately lead to an outbreak of nuclear war, something supreme leader Kim Jong Un's ruling party said it was doing all it could to prevent.
Korean Workers' Party Central Committee newspaper Rodong Sinmun published a commentary Monday bashing the U.S. for its use of military pressure and international sanctions geared toward disarming North Korea's nuclear and ballistic weapons arsenal. The article also strongly criticized North Korea's southern neighbor for allowing Washington to carry out its policies on the Korean Peninsula.
Related: North Korea says Americans are more scared of Donald Trump than Kim Jong Un
"The U.S. and South Korean puppet authorities should reasonably behave themselves," Rodong Sinmun wrote, according to the official Korean Central News Agency.
"We love peace more than anyone else, but we will never pardon the provokers and aggressors going reckless to bring a war disturbing peace," it added.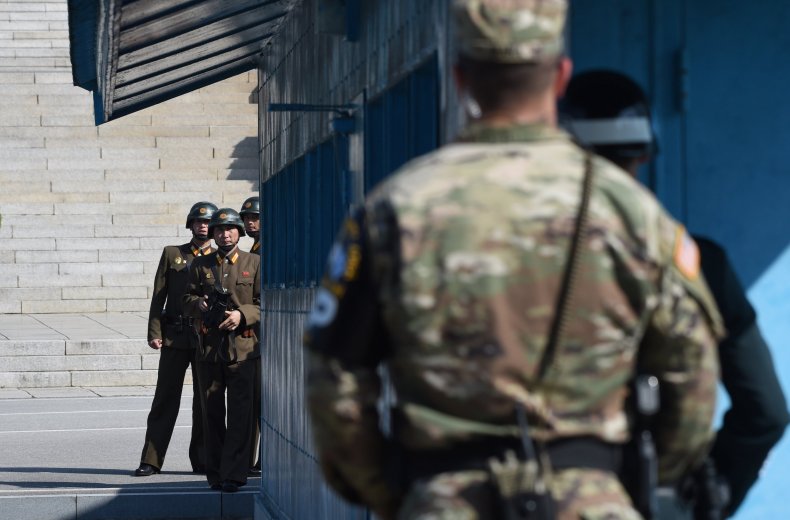 While fighting has been limited to minor skirmishes over the decades, North Korea and South Korea have remained at war since the early 1950s, when the pro-communist forces of North Korea, backed by China and the Soviet Union, and pro-capitalist forces of South Korea, backed by the U.S. and U.N., engaged in three years of bloody battles. The ideologies of both countries have been deeply affected by the conflict, often considered the first open engagement of the Cold War.
The Korean War was the first and last time North Korea officially went to war, but the Kim dynasty has offered its support to a number of left-wing and anti-colonial insurgencies around the world. In the 1960s, North Korea sent military advisers and weapons to communist rebels in the French-ruled Congo, Thailand and Vietnam.
The following decade, North Korea lent its hand to Egyptian forces battling Israelis in the 1973 Yom Kippur War; the Marxist-Leninist Derg, which overthrew Ethiopian Emperor Haile Selassie in 1974; and the Popular Mobilization for the Liberation of Angola, which defeated the U.S.-backed National Union for the Total Independence of Angola. North Korea has also offered political and potential military support to Syrian President Bashar al-Assad.
In each conflict, North Korea backed factions opposed to the U.S., which has played a much more extensive military role in wars across the globe. North Korea has specifically pointed to the U.S.'s leading part in overthrowing Iraqi President Saddam Hussein in 2003 and Libyan leader Muammar el-Qaddafi in 2011 as vindication for North Korea's nuclear aspirations. Both Hussein and el-Qaddafi had initiated and ultimately ceased the production of nuclear weapons.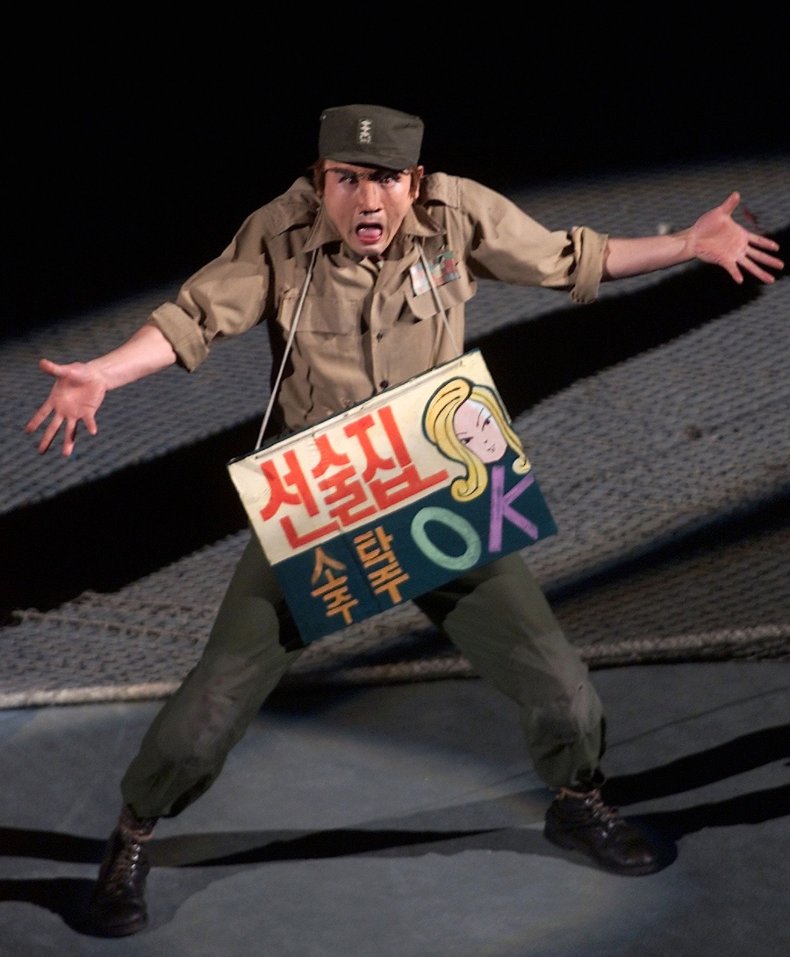 Since his father oversaw North Korea's first nuclear test in 2006, Kim has significantly boosted his country's nuclear and ballistic firepower. North Korea's military threat once extended only to Washington's Asia-Pacific allies and other countries in the region, but recent developments have potentially placed most of the U.S. mainland within North Korea's missile range. These advancements have coincided with an increasingly tense war of words between North Korea and the Donald Trump administration.
The U.S.'s growing military presence near the Korean Peninsula and continued joint exercises with South Korea and Japan, coupled with North Korea's unprecedented rate of missile testing, have raised international concerns about Trump's and Kim's threshold for avoiding war. Both sides claim to be pushing for peace but have taken contradictory stances on their willingness to talk or negotiate a diplomatic solution.