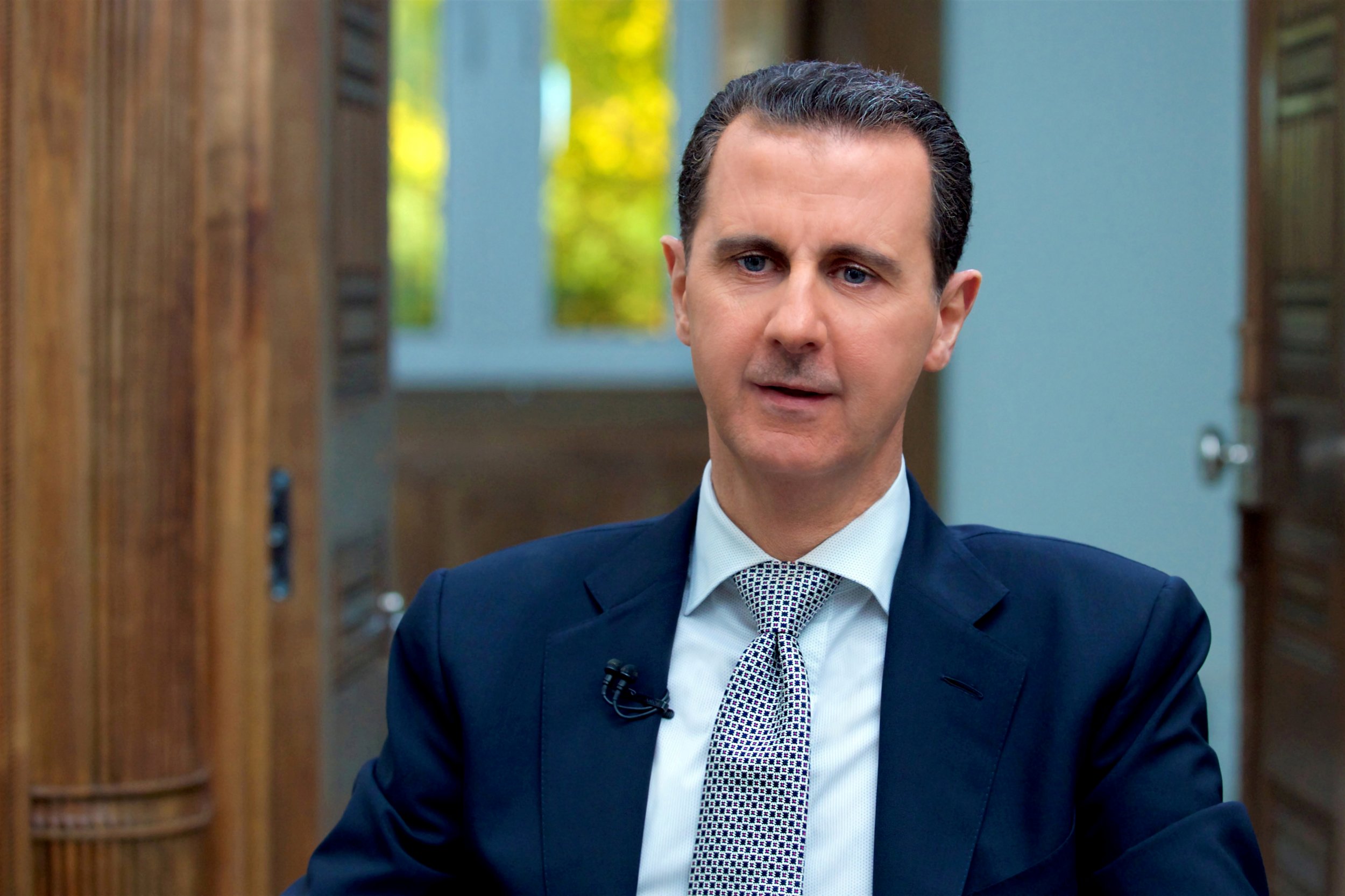 Syrian President Bashar al-Assad has expressed his gratitude to the supreme leaders of Iran and North Korea in two recent letters thanking them for standing behind his government, which has been accused by the West of perpetrating human rights abuses throughout a six-year war against jihadists and other insurgent groups.
In a letter sent Thursday to Iran's Ayatollah Ali Khamenei, Assad thanked the leading Shiite Muslim cleric for providing crucial support to the Syrian military as it advanced against the Islamic State militant group (ISIS) toward the eastern city of Deir Ezzor, where a three-year siege by the militants was broken earlier this month. Since a 2011 uprising threatened Assad's control over the country, Iran has been a leading sponsor of the Syrian leader's efforts to combat various forces opposed to his government.
Related: Russian military, not U.S., to lead battle for ISIS's final major city in Syria
"The Syrian Arab Republic and the Islamic Republic of Iran are continuing the fight against oppression and aggression and eliminating the threats of terrorism," Assad wrote, according to Press TV, the English-language affiliate of the semi-official Islamic Republic of Iran Broadcasting.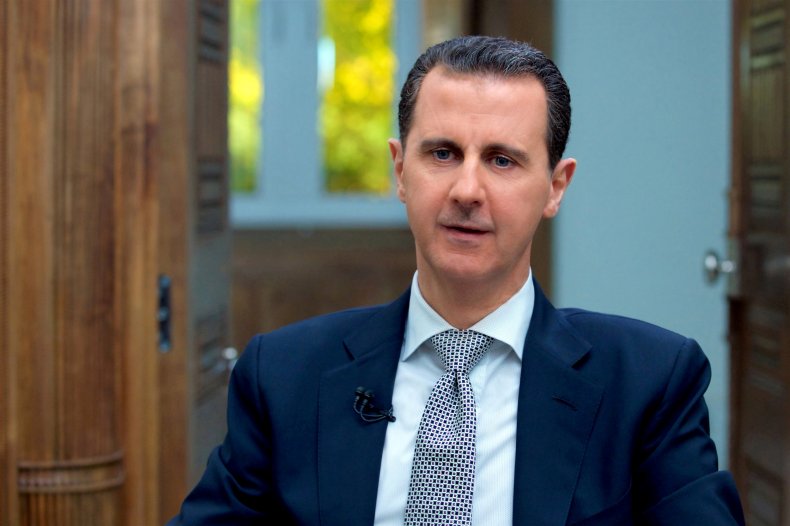 The Syrian military's comeback in recent years has deeply hampered the interests of the U.S., which previously supported rebels attempting to overthrow Assad. This support dwindled as the Syrian opposition grew increasingly fractured due to infighting with more extremist groups such as ISIS and Al-Qaeda, and as Russia stepped up military backing to Assad. The U.S. has since switched its focus to curbing ISIS influence via support for the mostly Kurdish Syrian Democratic Forces.
While the U.S. still calls for Assad's eventual removal from power, this shift in strategy has opened the door for closer cooperation with Russia. This detente has not, however, extended to Iran. Unlike in Iraq, where the U.S. reluctantly accepted Iran's extensive role in fighting ISIS alongside the U.S.-backed Iraqi military, forces supported by the U.S. and Iran have clashed at times in Syria.
As President Donald Trump calls for greater action against Iran and a renegotiation of a historic 2015 nuclear treaty signed by his predecessor, Iran and other leading powers, Assad also thanked the source of another one of Trump's biggest nuclear concerns: North Korea. Trump and North Korea's Kim Jong Un are locked in a nuclear standoff over the latter's right to possess nuclear weapons. Assad reportedly replied to birthday wishes sent to him Monday by North Korea and took the opportunity to voice his desire to forge stronger bonds between the two countries.
"The Syrian Arab Republic appreciates you for supporting our just cause and expressing belief that our army would win a final victory in the struggle for smashing the terrorist forces and defending the sovereignty and security of the country and territorial integrity in support of allies and friends," Assad wrote Tuesday, according to the state-run Korean Central News Agency.
In a report last year by the Saudi Arabia-led, anti-Assad High Negotiations Committee, Syrian opposition groups claimed that North Korean forces had been spotted fighting on behalf of the Syrian government, according to the state-run Tass Russian news agency. The U.N. has also accused North Korea of helping Assad build chemical weapons, which the Syrian leader denies possessing.
Syria, Iran and North Korea are all leading critics of U.S. foreign policy and have been subject to widespread U.S. sanctions. Iran and North Korea, along with Iraq under President Saddam Hussein, were designated part of President George W. Bush's "Axis of Evil" in 2002. This was later that year expanded by then-Undersecretary of State John R. Bolton to include Syria, along with Fidel Castro's Cuba and Muammar el-Qaddafi's Libya.
In response to Bush's 2002 speech, Libyan official newspaper Al-Zahf Al-Akhdar branded Iran, Iraq and North Korea as part of an "axis of resistance," a term used commonly today by opponents of U.S. foreign policy to describe Syria, Iran and Iran-backed Lebanese Shiite Muslim movement Hezbollah, which is considered a terrorist organization by the U.S and provides a vital column of support for Assad in Syria.