Cuomo's Office Cites 'Invasion of Privacy' In Denial for Media To See Nursing Home Death Data
New York Governor Andrew Cuomo's office said that it won't publicly disclose COVID-19 nursing home data that it gave to the federal government last year, stating that to do so would be "an invasion of personal privacy."
According to a Friday report from the Associated Press, Cuomo's office has denied a request to hand over the documents to the news outlet.
Jaclyn Clemmer, the governor's records access officer, said in a letter dated April 15, that releasing the information would "constitute an unwarranted invasion of personal privacy." Clemmer also stated that the documents were "compiled for law enforcement purposes" and their public disclosure would "interfere with law enforcement investigations," the AP reported.
That refusal comes after Cuomo's office came under fire in recent months over accusations that they under-reported the total amount of coronavirus nursing home deaths that occurred last year.
In August and again in October, the U.S. Justice Department asked the governors of New York and several other states to hand over nursing home statistics, after media reports showed that official death counts were likely undercounted.
Then, in January, New York Attorney General Letitia James released a 76-page report that found that Cuomo's administration failed to accurately report thousands of nursing home deaths when the pandemic first began. A month later, the situation worsened when a top aide to Cuomo admitted that the administration publicly withheld nursing home data to avoid a probe from then-President Donald Trump.
The New York governor is now the subject of an ongoing FBI investigation and an inquiry by the New York State Assembly is determining whether or not there are grounds to impeach him for his handling of the coronavirus pandemic.
Cuomo has also become embroiled in several different sexual harassment and misconduct allegations, prompting further bipartisan calls for his removal from office.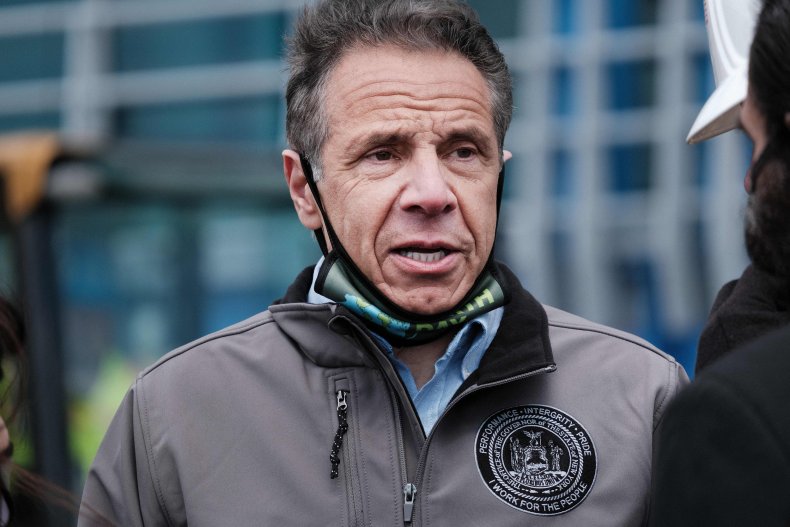 The administration's refusal to now disclose the nursing home documents comes after the governor himself stated that he would "have no problem" releasing the information in February.
"Look, I would have no problem with it," Cuomo previously stated, according to the AP. "I would have to have the lawyers talk to DOJ, but I would have no problem with it."
In its requests last year, the Justice Department asked for statistics related to the number of residents, staff and visitors who contracted COVID-19 or died of the virus in nursing homes, as well as the number of people admitted to each nursing home after being treated for COVID-19 at hospitals.
Cuomo has since acknowledged that there was a "void" in reporting full nursing home statistics, but denied all accusations that his office attempted to cover up total death counts.
"I have said repeatedly we made a mistake in creating the void," he said in March, adding that "we should have provided more information faster."
"I take responsibility for that," he said. "Total death counts were always accurate, nothing was hidden from anyone, but we did create the void. And that created pain. And I feel very badly about that," he added.
Newsweek reached out to Cuomo's office for additional comment, but did not hear back in time for publication.