'Cuomosexual' Sweater-Makers Offer Free Restitching After Governor's Resignation
Following the resignation announcement of New York Governor Andrew Cuomo, fashion brand Lingua Franca announced that customers who purchased a "Cuomosexual" or "cuomo for president" sweater could send it back and have it restitched, free of charge.
In an Instagram photo from Wednesday, the fashion brand posted a photo of a sweater with stitching that reads 'believe survivors'.
"Calling our community: In light of recent news, we feel it is our duty to update the stitching on any 'Cuomosexual' or 'cuomo for president' sweaters that were purchased last year, to a new phrase of your choice," the caption states.
The caption also stated that the brand started offering to redo the sweaters when the allegations first came out and there have been several orders since.
"His recent resignation was all over the news and led to multiple people reaching out to ask us [about] this, hence us reposting this offer," the caption continued. "We believed his accusers at the beginning, and we continue to believe them."
The post was met with appreciation from Instagram users.
"What an amazing business to do this! Good for you," one commenter wrote.
Newsweek reported that Cuomo announced his resignation on Tuesday after state Attorney General Letitia James released a 168-page report that detailed the findings of an investigation that began when several women accused him of inappropriate behavior and created a toxic work environment.
Charlotte Bennett, a former aide to the governor, said Cuomo asked for details of a sexual assault experience she had and whether it affected her relationships.
Cuomo released a video touching on the allegations outlined in the report before stating he would resign as governor.
"I think that given the circumstances, the best way I can help now is if I step aside and let government get back to governing," he said. "I work for you and doing the right thing is doing the right thing for you."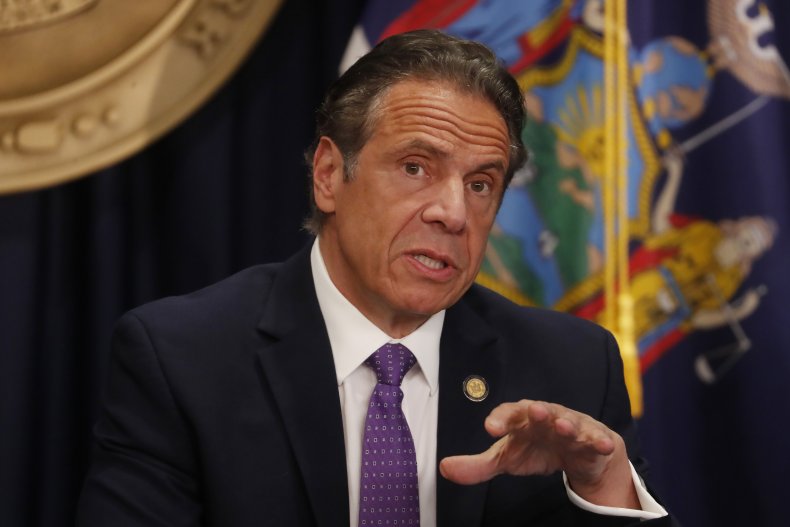 Cuomo was once hailed for the work he's done, especially during the pandemic. In July 2020, Newsweek reported that Cuomo approval rating was soaring during the pandemic.
The article stated that 66 percent of adults in New York state approved of the job he was doing as governor, while he held a 73 percent approval rating among adults in New York City.
Once Cuomo officially leaves office, New York's Lieutenant Governor Kathy Hochul will serve out the remainder of Cuomo's term, which ends in 2022.
Newsweek reached out to Lingua Franca for comment but did not hear back before press time.