Michigan Pizza Restaurant Writes 'Trash, White' on Customer Receipt, Apologizes
A restaurant in the suburbs of Detroit has apologized after an employee wrote "Trash, White" on a customer's receipt, station WXYZ reported.
Jason Charboneau, one of the customers who posted about the incident on social media, told WXYZ that he and his friends had merely wanted pizza delivered when they received the derogatory note along with their order from Jet's Pizza in Hamtramck, Michigan.
"It becomes a hurtful thing. It's like you have no clue what you're judging me on. Don't judge! Stop the hate!" Charboneau said, noting that he would not return to the restaurant.
"Regarding the incident from last night, as soon as we found out about this situation, we contacted the customer to let her know that the behavior she experienced is unacceptable and a clear violation of our service standards," Jet's Pizza wrote in a Facebook post from Rob Rutz about the incident. "We apologized and assured her that we, as a company, do not tolerate this type of behavior in our stores. We have since made suggestions to managers of this franchise location on how to deal with the employee who caused this regrettable situation."
The company did not comment when asked by Newsweek if the employee responsible for writing the phrase on the receipt was still working there.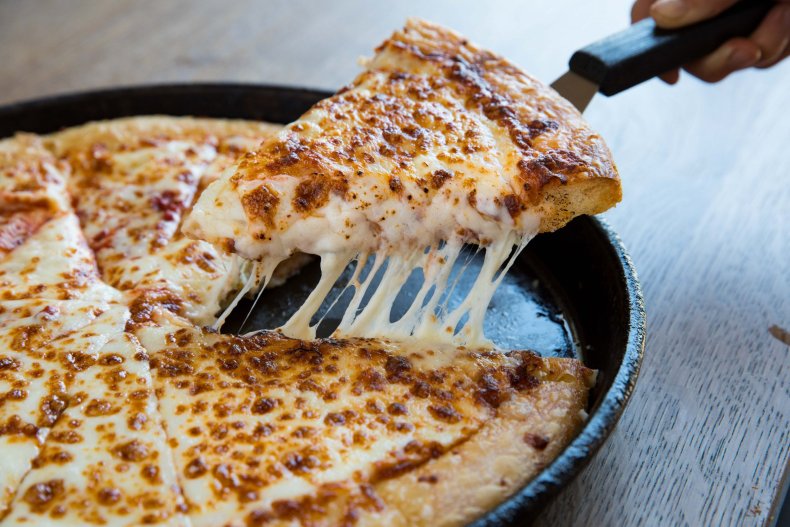 Similar incidents have occurred recently.
In September, the mother of a server at a Kentucky Applebee's said customers left a note reading "We don't tip black people" in lieu of a tip.
Jasmine Brewer said it was the second racist note she'd received from customers since she began working at the Applebee's in July.
In April, Maya Thomas said she found the n-word on her receipt after she placed an order at an IHop in Missouri.
The employee responsible for writing the slur, who is black, was fired, and Thomas was given a $10 gift card.
In February, a Philadelphia Taco Bell employee was fired after writing "STEVE CHINK" on the receipt of an Asian customer.
In Young Lee, a Ph.D. student at the University of Pennsylvania, detailed the incident in a Facebook post. He said he used a "fake Anglo name" when ordering.
The employee responsible said he had written the slur because there were three Steves in the establishment and he needed to differentiate between them, according to a Facebook post from Lee detailing the interaction.
"I lashed out and told him that it is extremely disrespectful to use such a derogatory slur. He eventually apologized, and although I was still very upset, I decided to let the case go."