Customer Who Tried to Take Back $3,000 Tip Sued by Restaurant
A Pennsylvania restaurant is taking a customer to court after his lavish tip turned into an apparent scam.
In June, customer Eric Smith left a $3,000 tip on his $13 bill at Alfredo's Pizza in Scranton, Pennsylvania. The staff was floored when Smith's credit card charge went through. They gushed over his kindness in the local news, while Smith attributed the tip to a social media movement called "Tips for Jesus."
But the story took a dark turn when months later, Smith reclaimed the funds.
In the U.S., where food service workers overwhelmingly rely on tips for survival, exceedingly generous tippers tend to create a bright spot in the news. In May, Rhode Island waitress Jennifer Vernancio was bowled over when a pair of loyal patrons tipped her $810 for a $48 meal. In 2021, a customer at a Nebraska bakery left a $2,000 tip to support the small business. And in 2020, an Ohio restaurant received a $5,600 tip to be divided among 28 staff members.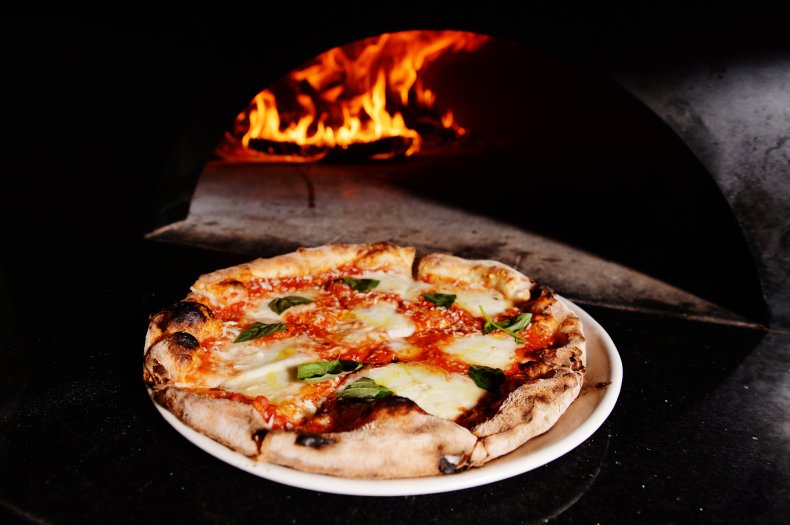 The average tip for "perfect service" in the U.S. is 20 percent, but that average can fall as low as 6 percent when patrons perceive a restaurant server as "rude," according to a 2017 survey from Discover. Although many servers live off their tips, 70 percent of those surveyed said they have previously received zero compensation for their services.
So when Alfredo's Pizza server Mariana Lambert received a $3,000 tip from Smith in June, she was overwhelmed with gratitude.
"It really meant a lot to me because everyone's going through stuff," she said back in July. "It really touched my heart."
It wasn't until August that the restaurant discovered Smith's generosity might have been a hoax.
The customer had disputed the charge to his credit card company, Alfredo's Vice President Leslie Minicozzi Galacci told Newsweek.
"We received notice 45 days after he dined in our establishment," Galacci said. "We had already paid Mari the $3,000 by a company check so currently we, as the owners, are hit with the loss."
Hoping there was a mistake, the management contacted Smith—but after claiming without evidence that he paid the credit card company, the customer "ghosted" them, said Galacci. Alfredo's Pizza was forced to file charges at Magistrate Joanne Price Corbett's Office in Lackawanna County.
"We thought somebody was actually trying to do a good thing," manager Zachary Jacobson said to WNEP-TV. "And then now we are, what, three months later? Not even, and there's nothing. There's nothing to show for it at this point."
Updated 09/19/2022, 6:26 p.m. ET: This story has been updated with comments from Alfredo's Pizza Vice President Leslie Minicozzi Galacci and additional information.