Despite Weinstein and Trump Family Controversies, New York District Attorney Cy Vance Poised for Re-Election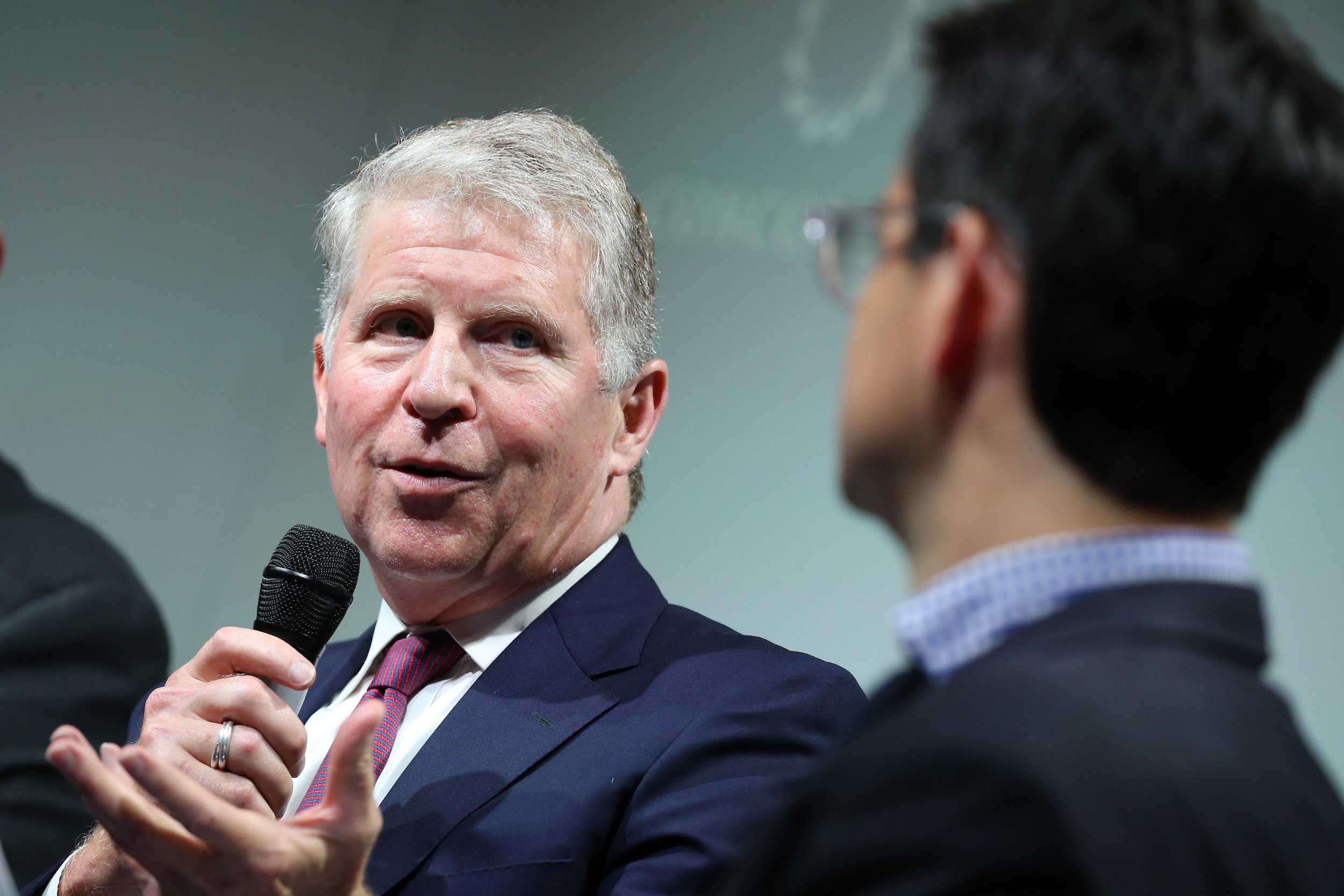 Manhattan District Attorney Cyrus Vance Jr. was set to win re-election on Tuesday, weeks after facing scrutiny for having dropped cases against Harvey Weinstein and children of President Donald Trump. Vance ran unopposed on the ballot, but challengers had emerged in the wake of those controversies and campaigned as write-in candidates.
Vance, the son of former President Jimmy Carter's secretary of state, has led the Manhattan DA's office since 2010. On October 4, WNYC, ProPublica and The New Yorker reported that Vance's 2012 decision not to move forward with a case against Donald Trump Jr. and Ivanka Trump happened after Marc Kasowitz, a lawyer for Donald Trump, donated $25,000 to Vance's re-election campaign. The following day, International Business Times reported that months after Vance's office declined to prosecute a 2015 case against Weinstein, Vance received $10,000 for his re-election campaign from a lawyer who had represented Weinstein. Days later, on October 10, The New Yorker reported more details about Vance's dropping the Weinstein case.
Following those reports, Steve Sigmund, a spokesman for Vance, said in a statement, "Contributions have never and will never have an impact on the work of the DA's office. Every contribution is vetted, accepted where appropriate and declined or returned when appropriate." But the backlash included a rally outside of Vance's office and a state official's demanding that the New York state attorney general investigate his district attorney.
Related: Who is Cy Vance, the district attorney on Weinstein and Trump cases?
Also in response to the reports, challengers announced they would oppose Vance in the New York City election as write-in candidates. One of those challengers, Marc Fliedner, developed a social media following and received endorsements from celebrities including Patton Oswalt, Patricia Arquette and Rosie O'Donnell. Another person who had asked people to write his name on their ballots, Peter Gleason, endorsed Fliedner on Sunday.
As of 10:30 p.m. local time on Tuesday, the New York City Board of Elections was reporting 158,060 votes for Vance, or 90.5 percent, and 16,657 for write-in candidates, or 9.5 percent, with 90.7 percent of scanners reporting.
"We have put up an amazing fight. With 83% reporting over 15k write in voices heard. Wow. We are holding power accountable and we will continue this mission," Fliedner tweeted Tuesday night.
History has shown it is unusual to unseat the Manhattan DA. Since the 1930s, only four people have been elected to the position. Vance's predecessor Robert Morgenthau served for 34 years. Before him, Frank Hogan held the position for 32.
Hours before the polls closed on election day, sources told NBC and Page Six that Vance's office planned to seek an indictment against Weinstein, perhaps next week.