Meet the Lawyers Defending Trump and His Associates in Russia Probes: Ongoing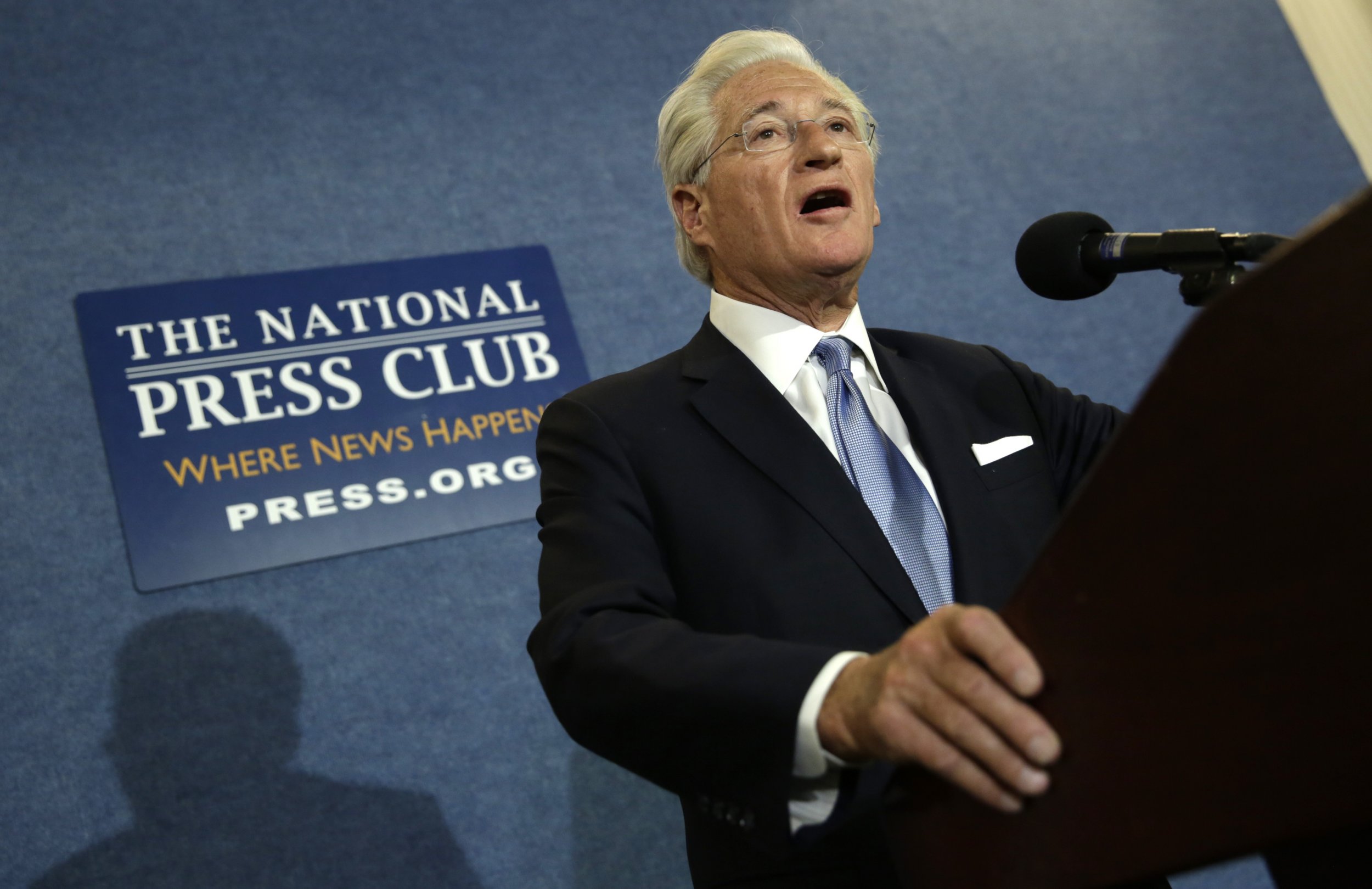 Updated | President Donald Trump and his associates are lawyering up as the probes into Russian meddling in the 2016 presidential election and possible collusion with members of the Trump campaign accelerate. A Department of Justice special counsel, Robert Mueller, is overseeing the investigation, and several congressional bodies are also looking into the matter.
Below is a running list of the lawyers retained by Trump, Vice President Mike Pence, Attorney General Jeff Sessions and others. Newsweek will update the list as more members of the president's circle bring on counsel.
Related: Will Mike Pence get wrapped up in the Trump-Russia investigation?
Senior Adviser Jared Kushner
Jamie Gorelick, chairwoman of the regulatory and government affairs department at the law firm WilmerHale, has represented the Trump son-in-law since before news of the Russia investigation was public. Gorelick served as deputy attorney general under President Bill Clinton and was previously general counsel for the Department of Defense. Given her past affiliation with the Democratic Party, people on the left have criticized her for representing Kushner. She also represents Ivanka Trump, the daughter of the president, who is married to Kushner.
Gorelick is proving a controversial choice for Kushner not only because of her ties to the Clinton White House, but also because Mueller worked for her firm until he resigned to serve as special counsel. Mueller has also reportedly recruited several lawyers from the firm to help with the Russia probe. The Department of Justice ethics office has said Mueller and Gorelick's connections to WilmerHale are not a problem.
On June 26, Politico and other outlets reported that Abbe Lowell joined Kushner's legal team in response to the special counsel probe. Gorelick had said in a statement to The New York Times on June 18 that she had told Kushner to "obtain the independent advice of a lawyer" in addition to her, because of the Mueller connection to her law firm. The Politico report said that Gorelick would remain on Kushner's legal team. Lowell is a partner at Chadbourne and Parke, where he leads the firm's litigation department and white collar defense group. He specializes in advising clients in dealings with Congress and other legislative bodies, his biography says. He was chief minority counsel to House of Representative Democrats during the Clinton impeachment proceedings and has represented politicians from both parties, including at least two governors, four senators and nine members of the House of Representatives, as well as the rapper Sean Combs.
Former National Security Adviser Michael Flynn
Robert Kelner of the firm Covington and Burling is representing Flynn, a retired lieutenant general who in February was forced to resign as national security advisor amid reports that he had failed to disclose contacts he had with Russian Ambassador Sergey Kislyak. Kelner's biography says he focuses on political law compliance matters and defends clients involved in investigations regarding their political activities. His past clients include the Republican National Committee, political action committees and political candidates. He has also advised presidential appointees during their confirmation processes. Before the election, the lawyer called Trump's rhetoric "a dangerous and unprecedented attack on our democratic institutions," and he criticized Trump for "fail[ing] to condemn" Russia's apparent effort to hack United States election systems.
Kelner sought immunity for Flynn from the Senate Select Committee on Intelligence in exchange for Flynn's testimony. "General Flynn certainly has a story to tell, and he very much wants to tell it, should the circumstances permit," Kelner said in a statement in March. The committee declined the deal. In May, Flynn said he would not comply with a subpoena from the committee, and Kelner said his client would invoke his Fifth Amendment right not to incriminate himself.
Former Trump Campaign Manager Paul Manafort
Manafort resigned from the Trump campaign last August after reports that he had connections to a former Ukrainian president with ties to a pro-Russia political party. On August 10, 2017, after news that the FBI raided Manafort's home in July, a spokesman for Manafort said the former campaign manager was retaining Miller and Chevalier, a firm that had previously represented him. The spokesman also said Manafort had split with the firm WilmerHale. In doing so, Manafort and the latter firm could be seeking to avoid a potential conflict of interest, since Robert Mueller, the Department of Justice special counsel investigating Russian meddling in the 2016 presidential election and possible coordination with the Trump campaign, worked at the firm.
Politico reported that Miller and Chevalier's Kevin Downing will be helping Manafort with the special counsel investigation. Downing, a former Justice Department litigator, specializes in tax issues, money laundering, white collar cases and the Foreign Corrupt Practices Act.
WilmerHale's Reginald Brown had previously represented Manafort. The American Lawyer first reported the news on March 24. Brown oversees the firm's congressional investigations practice and focuses on cases in which government, law, media and public policy meet, according to his biography. He has represented public officials involved in ethics cases and "governmental controversies," the biography says. He previously worked in the Office of the White House Counsel under President George W. Bush and was deputy general counsel to Jeb Bush, the former Florida governor and an opponent of Trump in the GOP presidential primary.
President Donald Trump
For help with the Russia matter, Trump has turned to his longtime attorney, Marc Kasowitz, The Washington Post first reported on May 23. (The White House has separate counsel.) Trump previously turned to Kasowitz to sue an author who wrote that Trump was worth less than $1 billion and to threaten The New York Times with legal action over at least two stories, among other occasions. The lawyer is a partner at Kasowitz, Benson, Torres, which has represented former Fox News host Bill O'Reilly and Russia's largest state-run bank, which is under U.S. sanctions. Trump appointed a partner from the firm, David Friedman, to be ambassador to Israel, and he was reportedly considering another partner, Edward McNally, for U.S. attorney for the Southern District of New York.
After Trump retained Kasowitz for the Russia matter, former Senator Joe Lieberman withdrew from consideration for FBI director (he was a frontrunner) because he is senior counsel at Kasowitz's firm. "With your selection of Mark Kasowitz to represent you in the various investigations that have begun, I do believe it would be best to avoid any appearance of a conflict of interest, given my role as senior counsel in the law firm of which Marc is the senior partner," Lieberman wrote in a letter to the president.
Another lawyer, Jay Sekulow, is also on Trump's personal legal team. Sekulow is chief counsel of the American Center for Law and Justice, a conservative not-for-profit that advocates for religious freedom and freedom of speech. The center's biography of him says he has "a passion for protecting religious liberty, freedom, democracy." He was previously general counsel for the messianic nonprofit Jews for Jesus. He has argued before the Supreme Court a dozen times.
John Dowd and Mark Bowe are also on the president's legal team. Dowd is a longtime Washington lawyer who represented Senator John McCain. Bowe is a partner at Kasowitz's firm.
On July 15, the White House announced that Trump had appointed Ty Cobb to serve as special counsel. He will handle the administration's response to the various Russia probes, according to news reports. Cobb is a partner at the firm Hogan Lovells, where he handles cases related to congressional investigations and other areas. The announcement came two days after ProPublica published threatening emails that Kasowitz, the other Trump lawyer, sent to a man who had suggested he resign.
Vice President Mike Pence
The veep has retained Richard Cullen, chairman of the firm McGuireWoods, The Washington Post's Ashley Parker first reported on June 15. Cullen has ties to former FBI Director James Comey, who also worked at McGuireWoods, and he is reportedly godfather to Comey's daughter. Cullen was U.S. attorney for the Eastern District of Virginia and worked on the legal team of President George W. Bush during the 2000 presidential election recount. He has also represented former FIFA President Sepp Blatter, former House Majority Leader Tom DeLay and former lobbyist Jack Abramoff, who was the focus of a corruption investigation. He specializes in defending clients in Department of Justice investigations, according to his biography.
Trump lawyer Michael Cohen
Sometimes even lawyers have lawyers. NBC News first reported on June 16 that another longtime personal attorney for Trump, Michael Cohen, retained Stephen Ryan from the firm McDermott, Will and Emery. Ryan, a former assistant U.S. attorney, oversees the firm's government strategies practice and specializes in cases involving congressional oversight and investigations, his biography says. He also worked as deputy counsel for the President's Commission on Organized Crime during the Ronald Reagan administration. In an interview in May, he said that Mueller, the special counsel, has a "sterling" reputation and is "the best choice that could have been made" to oversee the Russia probe.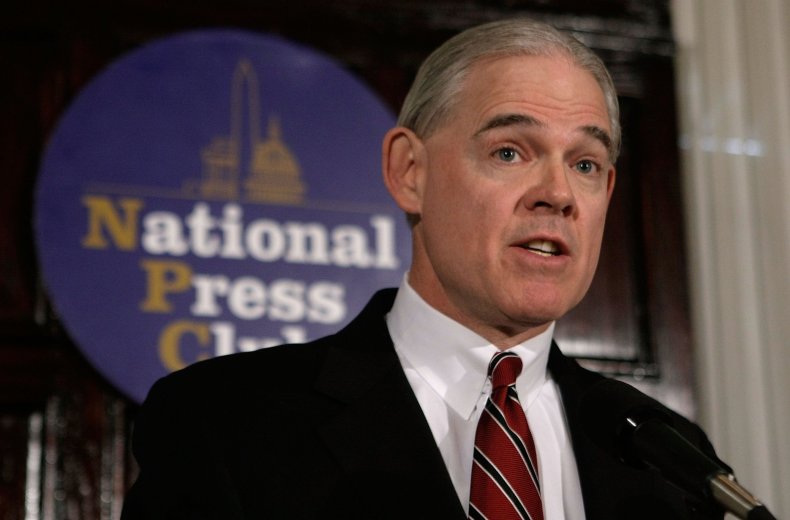 Trump campaign adviser Michael Caputo
NBC News also reported on June 16 that Caputo, who was a communications adviser to the Trump campaign and who did work in Russia in the 1990s and for Gazprom Media, a Russian conglomerate, retained Dennis Vacco. The House Intelligence Committee has asked Caputo to testify. Vacco, a partner at Lippes, Mathias, Wexler, Friedman, specializes in governmental investigations. He was New York state attorney general under Clinton and a U.S. attorney for the Western District of New York under Reagan. On Twitter, Vacco has mocked the Russia probe, writing in June about an image of a pigeon near Russian President Vladimir Putin: "I think there should be an investigation of whether this pigeon worked on Trump campaign."
Attorney General Jeff Sessions
The National Law Journal first reported on June 20 that Sessions had retained his friend Charles Cooper of the firm Cooper and Kirk. The lawyer confirmed to The Washington Post that he represents Sessions, but he would not say when Sessions hired him or whether he is handling the Russia matter. Trump was considering Cooper, an assistant attorney general under Reagan, for solicitor general, but Cooper withdrew from consideration in February. Cooper helped Sessions prepare for his Senate confirmation process and he has argued before the Supreme Court seven times, including in favor of California's Proposition 8, which sought to ban same-sex marriage in the state. He also represented Duke University lacrosse players and their families after a woman was found to have falsely accused the players of rape.
Donald Trump Jr.
After The New York Times revealed that Trump's son, along with Kushner and Manafort, met with a Kremlin-connected lawyer to discuss disparaging information about Hillary Clinton, Reuters and other outlets reported that Trump Jr. had hired Alan Futerfas. The lawyer is known for defending clients with connections to the mafia. Another client was a Russian national who created malware, according to Reuters. In 1985, he worked briefly for Jay Goldberg, who was later Trump's divorce lawyer. On July 15, The Washington Post pointed out that a Federal Election Commission filing showed the president's campaign committee had paid the law firm of Futerfas as early as June 27.
White House Communications Director Hope Hicks
Politico reported on September 8 that Hicks hired Robert Trout, from the firm Trout Cacheris & Janis. Years ago, Trout worked for the Justice Department and served as an assistant U.S. attorney.
Former White House Press Secretary Sean Spicer
After his departure from the Trump administration, Spicer hired Chris Mead, The Daily Beast reported on September 26. The lawyer was an assistant U.S. attorney for the District of Maryland and has represented former Enron executives.
This article was updated to include information about Jared Kushner'​s retaining Abbe Lowell, Donald Trump Jr.'​s hiring Alan Futerfas and the addition of John Dowd, Mark Bowe and Ty Cobb to President Donald Trump's legal team. It was also updated to reflect Paul Manafort's change in representation, Hope Hicks's hiring Robert Trout and Sean Spicer's hiring Chris Mead. It will continue to be updated as more lawyers are announced.