'Cyberpunk 2077' Version 1.2 Delayed Due to Recent Cyberattack
Gamers looking for the next major Cyberpunk 2077 update will have to wait.
CD Projekt Red announced on Wednesday that Patch 1.2 for Cyberpunk 2077, which was scheduled to release this month, will be delayed thanks to the recent cyberattack on the studio's infrastructure.
The announcement was made on the game's official social media channels, which both detailed the reason for the delay and the studio's goals for the update moving forward.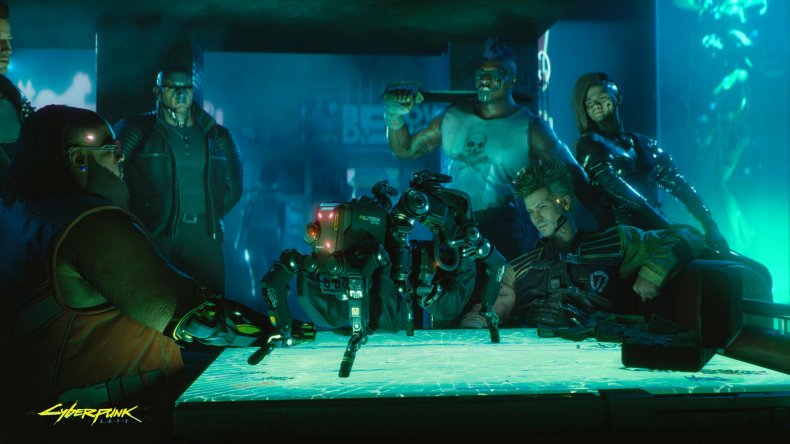 "While we dearly wanted to deliver Patch 1.2 for Cyberpunk 2077 in the timespan we detailed previously, the recent cyberattack on the studio's IT infrastructure and extensive scope of the update mean this, unfortunately, will not happen — we'll need some additional time. Our goal for Patch 1.2 goes beyond any of our previous updates. We've been working on numerous overall quality improvements and fixes, and we still have work to do to make sure that's what you get. With that in mind, we're now aiming for release in the second half of March. It's not the news we enjoy sharing, but we want to make sure we launch this update properly. Stay tuned for more information as the time draws closer. Thank you for your continued patience and support. "
Earlier this month, CD Projekt Red informed its fans that the studio was the victim of a breach where the attackers gained access to its servers and collected certain data from Cyberpunk 2077, The Witcher 3, Gwent and an unreleased version of The Witcher 3.
In a statement at the time, CD Projekt Red said it will not give in to the demands. The studio also assured fans that it doesn't appear any players' or users' personal information was taken in the incident. CD Projekt Red said that it's working with law enforcement to get to the bottom of the attack.
Later that week, it was reported that the files were sold on the dark web for an undisclosed amount. However, reports stated that the hackers were asking for $7 million upfront for CD Projekt Red's information.
In early January, CD Projekt Red released Patch 1.1 for Cyberpunk 2077 and the next update was planned for shortly after. Patch 1.2 was labeled as a larger and more substantial update for the game by the studio.
Cyberpunk 2077 is available now for PS4, PS5, Xbox One, Xbox Series X/S, Google Stadia and PC.
Are you still waiting for the next Cyberpunk 2077 update to purchase the game? Let us know in the comments section.