Microsoft Expands 'Cyberpunk 2077' Xbox Refunds After Sony Removes Game From PlayStation Store
Microsoft announced Friday that it will be expanding its refund policies for Cyberpunk 2077, to grant full returns to Xbox gamers who purchased the title digitally.
"To ensure that every player can get the experience they expect on Xbox, we will be expanding our existing refund policy to offer full refunds to anyone who purchased Cyberpunk 2077 digitally from the Microsoft Store, until further notice," the Xbox Support Twitter account wrote.
The official account continued: "While we know the developers at CD PROJEKT RED have worked hard to ship Cyberpunk 2077 in extremely challenging circumstances, we also realize that some players have been unhappy with the current experience on older consoles."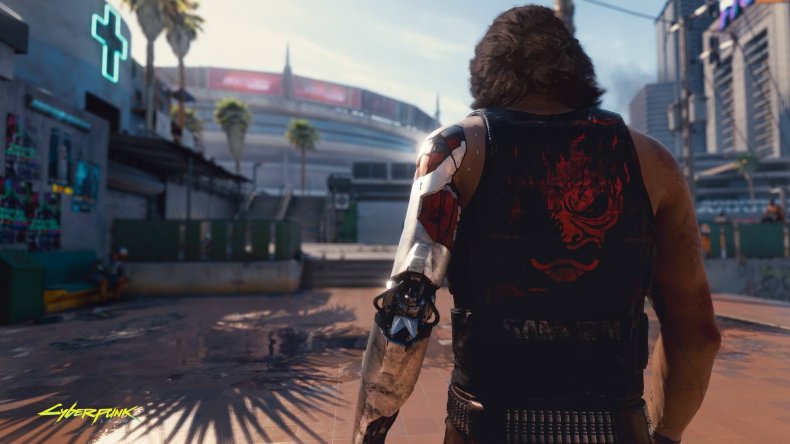 Later in the same Twitter thread, Microsoft explained that it has granted refunds to the majority of Cyberpunk 2077 buyers who have already sought one. The company also shared a link to a page featuring instructions on how to request an Xbox refund.
To start the process of returning the Xbox version of Cyberpunk 2077, players will need to sign in with their Microsoft accounts and follow the steps on the official refund request page.
The announcement from Microsoft comes a day after PlayStation confirmed that it would be granting full refunds to those who purchased Cyberpunk 2077 digitally. Sony also removed the CD Projekt Red game from the PlayStation Store.
Gamers who purchased the game physically will have to go through the retailer they bought it from for a refund. Best Buy confirmed on its forums that it will refund the game, even if it's been opened, until December 21.
Microsoft has not pulled Cyberpunk 2077 from the Microsoft Store as of yet, and the company has not announced if it will. When reached for comment, a Microsoft spokesperson told Newsweek that the company has nothing further to share at this time, outside of the statement that was released on its social media accounts.
The Cyberpunk 2077 refund controversy began the weekend after the game's December 10 launch, when players realized that the PS4 and Xbox One versions were riddled with bugs. Although CD Projekt Red pushed out an update to help with the issues a few days earlier, it was not enough to prevent gamers from requesting refunds.
Initially, players found it difficult to get a refund from Sony, as representatives reportedly told some gamers that the game wasn't "faulty" because CD Projekt Red planned to release two updates in 2021 that would fix the game.
This, of course, led to Sony and CD Projekt Red coming together to make refunds more readily available, as well as the removal of the game from the PlayStation Store.
Cyberpunk 2077's shaky launch has become the biggest topic of the gaming industry, and even internally at CD Projekt Red. Bloomberg reported on Friday that current and former employees of the Polish company challenged executives on their "unrealistic" deadlines and its work environment that promoted "crunch" to meet said deadlines.
Have you had difficulty getting a refund from Xbox? Let us know your experience in the comments section.