Dad Slammed for Ditching Family to Spend Father's Day Alone
A dad has sparked anger at home and online after ditching his wife and kids to spend Father's Day away from them.
In a post shared to Mumsnet by 19Bears, the man's "annoyed" wife said she woke up on the morning of June 19 to a text from her husband explaining he had "gone out for the day."
While that might have been frustrating enough in itself, the fact it happened on Father's Day took things to a whole other level.
According to his wife he "hadn't said a word about his plans" and in the meantime their kids "had written his card and wrapped his presents" in preparation for spending the day together.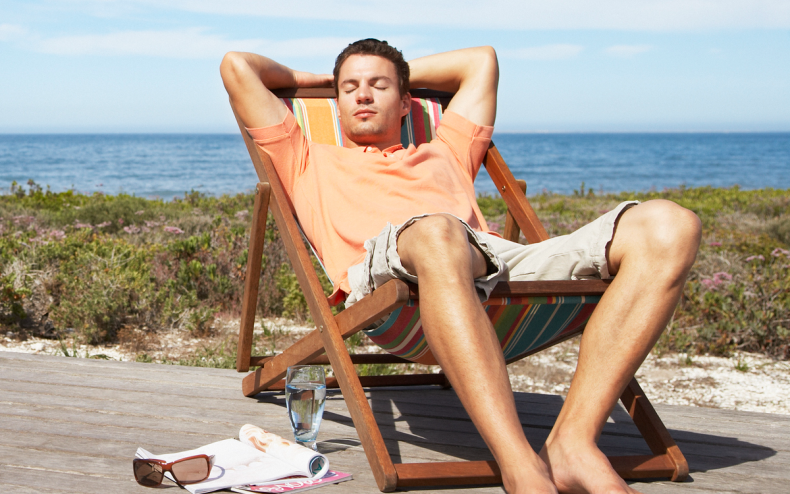 Though his actions may have been on the extreme side, there's no denying the fact parents have little time to themselves during the standard working day.
A study of 2,000 U.S. moms and dads conducted by meal delivery service Munchery found parents have just 32 minutes to themselves on average every day once work and childcare duties have been completed.
Little wonder then that this particular dad decided to treat himself to an extra long break on Father's Day. However, according to his wife, this is far from an isolated incident.
According to the post, he has recently taken to going off to music concerts and other events and only letting her know "once he's actually on the bus" and on his way there.
It's a situation that has left his wife at breaking point.
She wrote: "I will not live a half life, accommodating his trips away, so he can return home as if he's a teenager coming back to his mum without taking any responsibility as a parent himself."
She wasn't alone in expressing disdain for her husband's actions, with the vast majority on social media similarly scathing of his approach.
Isthisit22 said it was "time to dump him" as at least that way he would "have to look after his kids some of the time." Polly271220 agreed, branding the absent dad a "waste of space."
NewbieDivergent said: "I'd pack his bags ready for when he returned" while PumpkinPie01 felt he was completely "out of order" to behave in this way with their kids.
"Father's Day aside, this is awful behavior. Even if you didn't have children," LaylaDomino commented. "He is showing you where you and the children stand in his priorities."
GassyLady meanwhile urged the woman to use the time he is away "to gather together important financial information, birth and marriage certificates and kids passports."
"Open your own bank account if you don't already have one," they added.
Newsweek has contacted 19Bears for comment.