Teen Applauded for Refusing When Stepmom Asked for Money for His Dad's Gift
The internet has applauded a teen for his response to his stepmother when she messaged him for money for his dad's Father's Day gift in a new viral post.
Published to Reddit's r/AmITheA**hole forum, a teen under the username u/Original-Phrase-7311 shared his story to the "AITA" followers to get their thoughts. The popular post has over 9,000 upvotes and 500 comments.
The 18-year-old Redditor began his post that his parents got divorced when he was 6 years old. Years later, he married "Aida" who has three children from her previous marriage. The original poster (OP) said that his dad liked to be a parent more to them than to him. He saw his father seven to eight times a year as he lived five hours away. However, a year later, the OP's father had a "change of heart" and wanted 50/50 custody, which the Reddit user didn't like, he said he was "miserable."
His biological father built him a room in his new house and "tried to fill in the missing years" with gifts and even threw him a party for his 12th birthday. After he turned 13, he stopped going to his dad's house.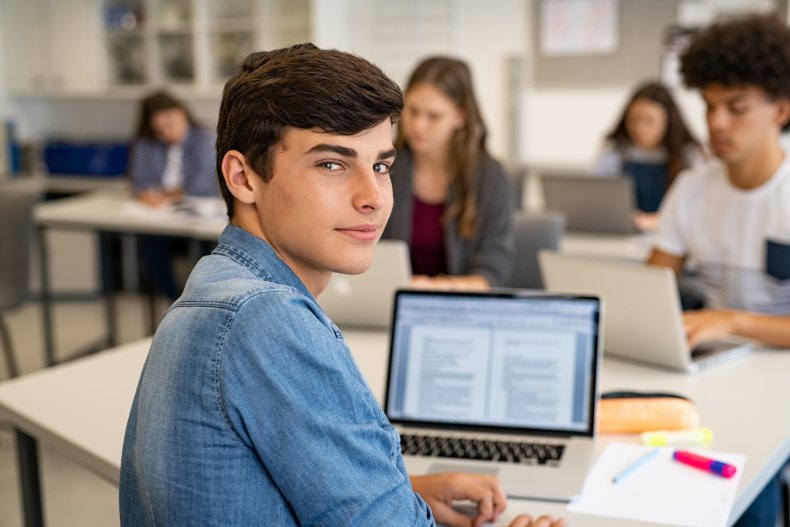 A child witnessing the end of their parent's marriage can have many effects on them. According to Healthline, some of the effects can lead to anger, academic problems, depression and separation anxiety.
He wrote, "For me, he wasn't my dad. After he left, mom's brother (who was only 25 at the time) took me in as one of his boys, mom and I moved back to my grandparents place and my uncle lived next door, he already had a kid, and he was always there for me, he's my father while my aunt is like a second mother for me and my cousin is like the brother I never had.
"When I stopped going to my bio-dad's my mom had to get a second job so I used to sleep at my uncle's pretty much every day, I didn't understand why until last year, when my grandma told me my dad had stopped paying child support out of spite and my mom didn't had the money to take him to court," he continued.
He always celebrated Father's Day with his uncle as he considers him a father-like figure. He and his cousin would always plan a fun day with him as well as a gift. However, Aida believed that since the OP was 18, she sent him a message writing that he was old enough to pitch in 10 percent, which was between $1,800-$2,100, for his biological father. His stepmom and stepsiblings wanted to get him a new car.
In response, he sent a meme along with a message telling her to use the missing child support money to cover his portion. He said that she blocked him and one of her children sent him an "[a**hole] message."
The Reddit community was quick to defend OP's response to his stepmother.
"[Not the A**hole]. You're completely justified. And it takes a huge set of balls to ask an 18 year old for money to buy a car for their father. He should be getting you a car," u/butt_marley wrote, receiving the top comment with over 11,000 upvotes.
"[Not the A**hole], the balls to ask an 18 year old for $1800 for a car is hilarious. You had the correct response," u/FiteTonite commented.
U/tb13901 exclaimed, "[Not the A**hole]. Did you enjoy sending that snotty reply? Good, because you've earned the right to. Enjoy Father's Day with the one that matters."
"[Not the A**hole]," u/Aggravating-Sausage stated, "No one is entitled to gifts. Especially a free loading a**hole Father who cuts child support."
"[Not the A**hole]. If you decide you want to contribute to his new car I recommend you find a very generic Father's Day card and put a little tree air freshener inside," u/MiserableProperty said.