Teen Praised for Not Allowing Stepsiblings to Join Vacation With Her Mom
A teen has been praised for her stance after refusing to allow her stepsiblings to come on vacation with her and her mom.
The 16-year-old revealed in a Reddit post, under username Joiysmall, that her divorced parents share her and her 15-year-old sister.
Her mom lives in another state with her boyfriend and his kids, while their dad remarried. He has two boys with the teen's stepmom, and three stepkids, as his new wife had children from a previous relationship.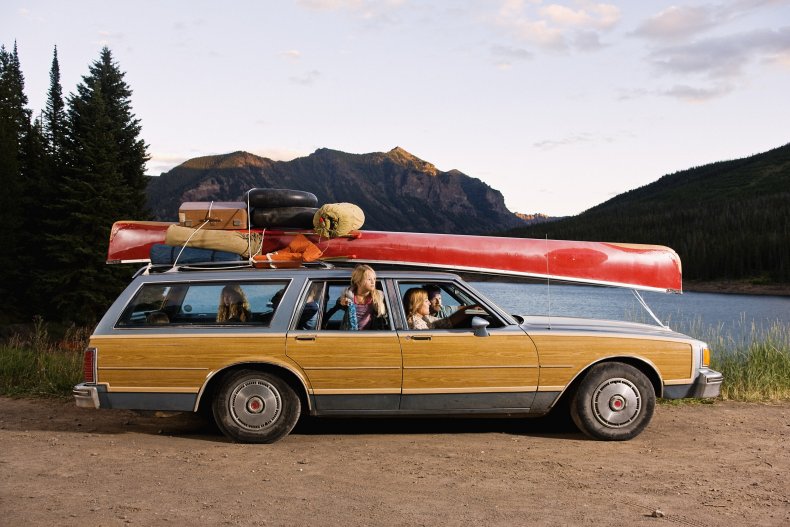 The teen explained: "I like my stepmom I love my little brothers, I hate my stepsiblings. They are a**holes. For so many reasons. They had such a nasty attitude toward me and my sister when dad and stepmom first moved in together.
"They used to brag about the crap their dad bought them but once they learned about the beach house they would constantly say they wanted to come and demanded that my dad ask my mom to let them vacation there.
"They also treated my sister like s**t over her anxiety. They have mocked her so many times. They make so so angry!!"
The family had been rocked by tragedy over the past year, as her little brother was diagnosed with cancer, and had heart problems, while her stepsiblings' dad also died.
The teen said: "My stepsiblings have had a huge change in lifestyle and get way less now. And my dad and stepmom are struggling. They are flying out for some new cancer treatment for my brother in June and they'll be gone for a couple of months.
"Dad asked mom if she would take my stepsiblings on her vacation with us this year, to give them something to look forward to. She told him it wouldn't be a good idea given the trouble between us."
After getting rebuffed, her dad went to her directly to petition for his stepkids, as she continued: "So my dad sat me down and started with 'You'd be okay with your stepsiblings getting to have some fun after all they've been through' and I said I wouldn't be okay with it.
"I told him I didn't want them there. And that I honestly don't want them at his house either. But I love him enough to tolerate the fact they exist.
"He told me he was really disappointed and asked how I could truly hate my family, who I have grown up with. I pointed out all the stuff they have said and done.
"I told him that their dad dying doesn't make them better people. He told me he expected more compassion from me. And I can see he's mad and sad."
The post on the site's Am I The A**hole forum has received more than 9,000 upvotes and comments, and can be read here, while a comment they made received 5,000 upvotes alone.
It read: "I know he was really frustrated with how they treated us. And I know he wouldn't let it go with my stepmom when we were in the worst stages of it. Their mom was SO disappointed in them. Her relationship with her kids is complicated.
"My stepmom obviously loves them. But they really didn't like her trying to be happy. And then to be mean to my sister about her anxiety, and to intentionally spoil my birthday party that one time. She knows they're mean spirited a**holes. But they're her kids so she'll always love them."
Numerous people weighed in on the dilemma, as Cbaggio81 wrote: "Unfortunately the parents are going to do what they want, what's originally planned, and OP will just be the 'difficult' one."
Optimal_Sherbert_545 said: "Yup this, it's his ROLE to protect his daughters and instead he's gaslighting OP and emotionally manipulating her to please wifey and her jacka** children. Ugh, so much no."
Snuffleupagus-717 thought: "She could be the bigger person by saying 'of course I want them to have some fun, just not on vacation with me. So why don't you set something fun up for them to do'."
LingonberryPrior6896 thought: "He wants someone to watch them while he is dealing with his child. He just wants free child care. Mom already said no anyway."
EatThisS**t advised: "Yes. Your mothers family is your safe space from them. Don't let them take that from you."
While Dashcamkitty added: "The Op should tell her dad that she's disappointed in him for not doing much more to protect her and her sister from these bratty step siblings."
While it's not clear where the family's beachhouse is, America is home to some top tourist destinations, with statistics from EuroMonitor revealing the Big Apple saw 5.42 million international arrivals in 2020.
While the figures are likely lower due to the pandemic, the data shows the second most popular choice was Miami, with 3.43 million, Los Angeles with 3.38 million, then Las Vegas with 2.98 million visitors.
The chart below, provided by Statista, shows the most popular booking sites.
If you have a similar family dilemma, let us know via life@newsweek.com. We can ask experts for advice, and your story could be featured on Newsweek.