Dad's Reason for Wanting 'Nothing to Do' With Daughter's Wedding Applauded
A parent has been cheered for stepping away from his daughter's wedding. While the situation might seem unusual, the father's reason for doing so has been supported online.
In a viral social media post, the father revealed that his daughter Jane, who is soon to be married, had lured her fiance away from his previous relationship and that the pair cheated on Jane's sister Sara.
In a now-viral Reddit post, the father shared: "I have three daughters, Sara, Jane and Bella. Jane recently got engaged. I've told her that I won't be attending the wedding and that I refuse to have anything to do with it."
"Sara and [Jane's fiance] were together, but a couple of months before their wedding everything came out that he and Jane were having an affair. This happened about 5 years ago. Throughout this time I've made it clear that I don't support this relationship," he added.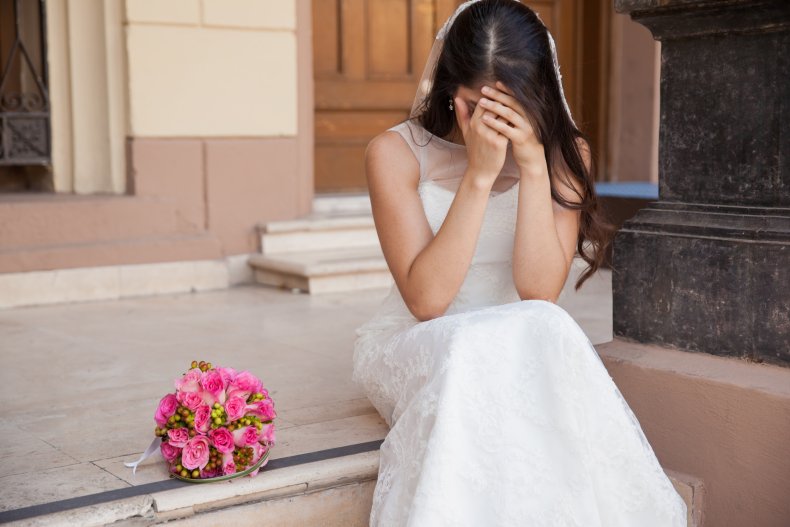 He went on to say that neither Jane nor her fiance ever apologized to Sara.
While his wife and daughters are slamming his decision and are telling him to drop his grudge and attend the wedding, Jane's father is not so sure, and their relationship remains icy. The Redditor called on internet users to assess the situation, with more than 1,000 Reddit users expressing support for the man's decision in the comments section of the post.
Since it was shared on March 1 by @Professional_Form650, the post, which can be seen here, has been upvoted by 97 percent of the users who engaged with it. Most commenters have been siding with the Redditor.
"Alex [the fiance] has shown that he will cheat [on Sara] and to make it worse he cheated with her sister [Jane]. This is a case of "once a cheater, always a cheater" in my book," one user commented.
Another Redditor added: "There's a wise saying: when a man marries his mistress, he creates a vacancy."
The majority of the Redditors engaging the post expressed a joint concern that Jane or her fiance could go on to cheat on each other with other people, in a repetition of their previous pattern of behavior.
How Can You Put Up Boundaries in Your Relationship?
While it's clearly not Sara's fault that her then-partner cheated on her with her sister, licensed psychologist Howard Gluss argues that there are certain ways in which people in relationships can ward off others who are trying to pursue them inappropriately.
"Being approached to have an affair can be a difficult situation to navigate. It can have serious implications on your partner and complicate your life in many ways," Gluss told Newsweek.
"It is important to set strong boundaries with the other person and be honest with yourself about how you are feeling. While it may seem tempting, it is important to consider the long-term effects that cheating could have on your relationship before making any impulsive decisions."
Gluss went on to advise that people remain honest with the person expressing interest in them and let them know that they are in a committed relationship.
"You can explain that you are flattered but that you are not interested in pursuing anything further," Gluss said.
Has a wedding come between your relationship with a loved one? Let us know via life@newsweek.com. We can ask experts for advice, and your story could be featured on Newsweek.