A Florida man who allegedly threatened to burn down his son's school over its face mask mandate claimed on Thursday that his written remarks were misunderstood.
Mark Polyakov, a 37-year-old father from Miami-Dade County, threatened over text that he would "burn" down his son's Jewish private school, Scheck Hillel Community School, but said that the word "burn" was misinterpreted, his attorney Mark Eiglarsh told Newsweek on Friday.
"If his messages were read in context and in their entirety, the only conclusion a reasonable person can reach is that he wanted to get a lawyer to sue the school to burn it down legally, not physically/actually," Eiglarsh said. "While a poor choice of words, especially in this sensitive climate, he didn't intend to do physical harm and certainly didn't commit a criminal offense."
The father claimed that the school's mandate frustrated him and noted that a picture of his four-year-old son wearing a mask at school made him upset, ABC's WPLG reported.
Polyakov's threatening message, which he wrote on February 8, was reported by one of the parents who started a "No More Masks Hillel"—a text message thread that was meant to object against the school's mask rules.
His text message read, "We will leave and burn Hillel down to the ground, that's why rankings here have steadily gone down!"
After his text was reported, the father made similar remarks two days later and said, "I just got kicked out of Hillel. I will burn this school down."
"I legally said I want to burn the school in the sense of filing a lawsuit and hiring an attorney," Polyakov said, according to ABC's WPLG. He clarified that he doesn't intend to commit an actual crime and that he has an attorney "preparing legal documents."
Polyakov, who is now released on bond, was arrested on Monday and charged for his threatening text messages. His son was also reportedly expelled from the school.
"Our school holds security as a cornerstone of our institution, and we take any threat very seriously and follow all guidelines, including reporting any such threats to the police. We reported a parent's threat of violence against our school and understand that their investigation has led to an arrest," a school's spokesperson told Newsweek on Friday.
The school couldn't confirm whether Polyakov's son was expelled from school, citing information privacy of students and parents.
"We have zero tolerance for aggressive or violent language or behavior and are grateful for the assistance of law enforcement and the overwhelming support of our families in our ongoing efforts to keep our children safe," the school added.
On Thursday, Eiglarsh claimed that his client's words were taken out of context, saying his client wanted to "burn them and sue them legally."
Polyakov pleaded not guilty to charges targeted at him by prosecutors who filed the case on Tuesday.
"I regret the words that I used...I regret using those words absolutely but I don't regret going after the school legally," Polyakov stated on Thursday.
Polyakov could face up to 15 years in prison or 15 years of probation and a $10,000 fine if convicted for his written threats, which is treated as a second-degree felony, according to Florida's sentencing guidelines. His next hearing is scheduled on March 16 before Miami Circuit Judge Richard Hersch, according to his attorney.
Eiglarsh said that he is "cautiously optimistic that the criminal charge, currently subjecting him to up to 15 years in prison, will be dropped."
He also confirmed that Polyakov plans to file a lawsuit against the school.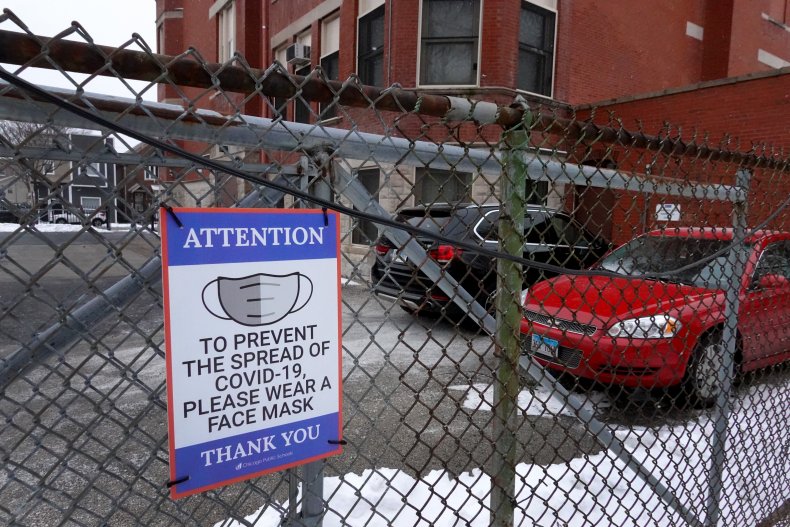 Outrage over face mask mandates in schools have been reported across the country. In August school parents attended a board of education meeting in Tennessee without wearing face masks claiming that they should decide whether their children should mask up or not.
In Michigan, school parents in September encouraged students to defy their school's mask mandates and enter their classrooms without the face coverings.
Most school districts nationwide have recently relaxed their mask mandates as the country copes with the pandemic and COVID cases subsides. Earlier this month, Connecticut, Delaware, New Jersey and Oregon were among the states that announced plans to remove mask mandates in schools by the end of February or March.
Update: 2/18/22 6:13 P.M.: This story has been updated to include additional information and comments from the school and Polyakov's attorney.