The Dallas Cowboys' Thanksgiving Game Food Offering Is an Absurd Texas-Shaped Stuffing Waffle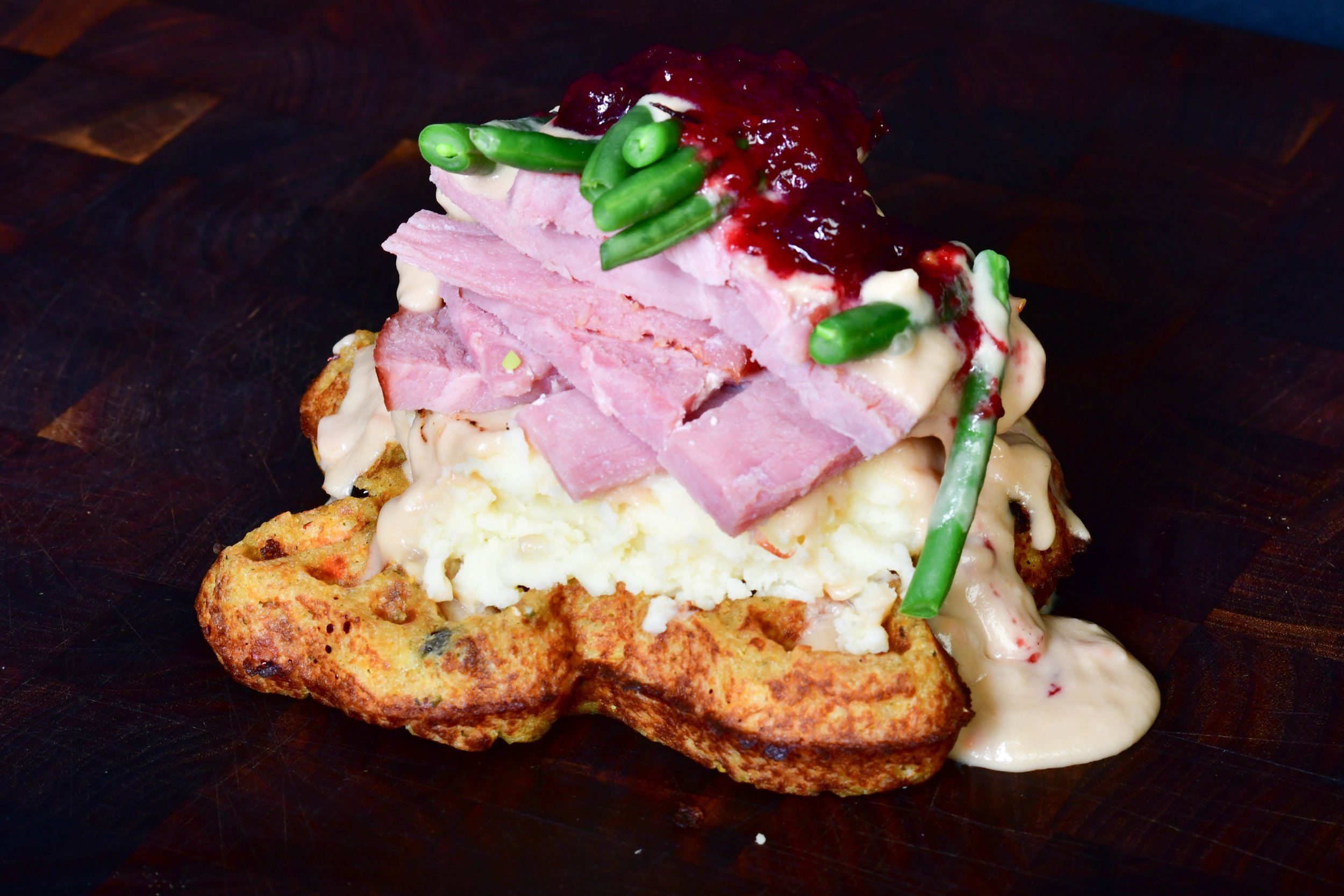 Everything is falling apart.
About 40 percent of the United States, split at the seams, can't understand the other 60 percent (and vice versa). And we're all so busy yelling into the void that it's impossible to hear a damn thing anyone is saying. Nuclear war just sort of hangs there, a bulbous nightmare on the horizon. LaVar Ball is on prime-time CNN.
What I'm saying is, on Thanksgiving eve, feast your eyes on American indulgence as this whole experiment appears to be crumbling.
That's the "Texas-Style Dressing Holiday Meal," an apparent peace offering from Jerry Jones for threatening to blow up the NFL. It will be offered by the Dallas Cowboys on Thursday at AT&T Stadium when they take on the Los Angeles Chargers.
The dish was described in a press release Tuesday as a "Texas-shaped waffle made from traditional stuffing, topped with homemade mashed potatoes, a choice of roasted turkey breast or Petit Jean smoked pit ham, fresh green beans and homemade cranberry sauce."
I bet you're thinking, "Oh, is that it?" Not yet, nerds. Cue the giblet juice.
"This meal is stacked high and slathered with turkey giblet gravy," the press release read.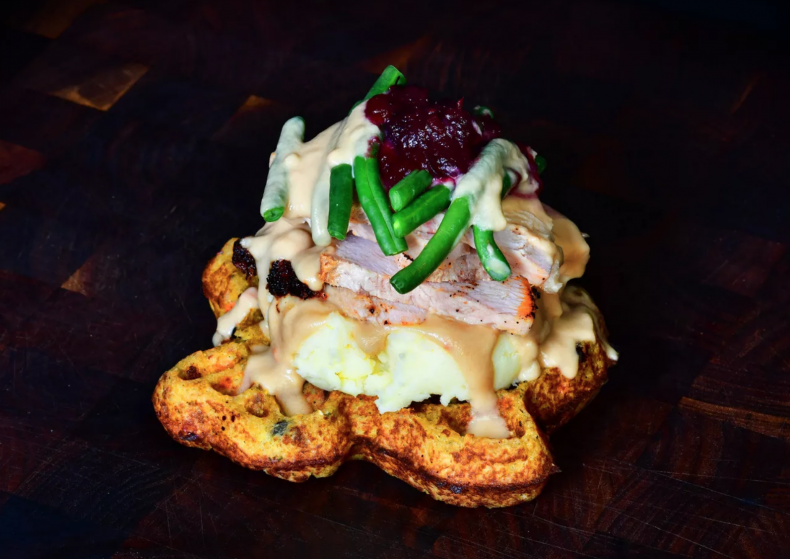 For all my hemming and hawing about American opulence, understand that I would—like any true patriot—shovel this thing into my face, combining every ingredient into one convenient bite that somehow assured I wouldn't truly taste a single distinct flavor. This sort of thing isn't new. It's just the latest offering in the increasingly absurd world of stadium food that has embraced way too many Rovellian abominations. There's the Tater Tot–topped hot dog. Or how about a Frosted Flake–crusted chicken sandwich that uses apple fritters as bread? It's fun food, I suppose, and a fine enough way to quell hunger as the players a great distance away slam into one another.
Plus, I love stuffing. So why not spend Thanksgiving—perhaps the most truly American holiday—gobbling down a $25 waffle shaped like Texas, an extremely American state that seemingly wants nothing to do with America? When everything feels a bit out of sorts, shouldn't we just embrace the weirdness by the forkful? I say bring it on—stacked high and slathered in giblet gravy, of course.