Dan Rather Asks Trump Whether It's More 'Marginal' to Believe in Santa or Deny Climate Change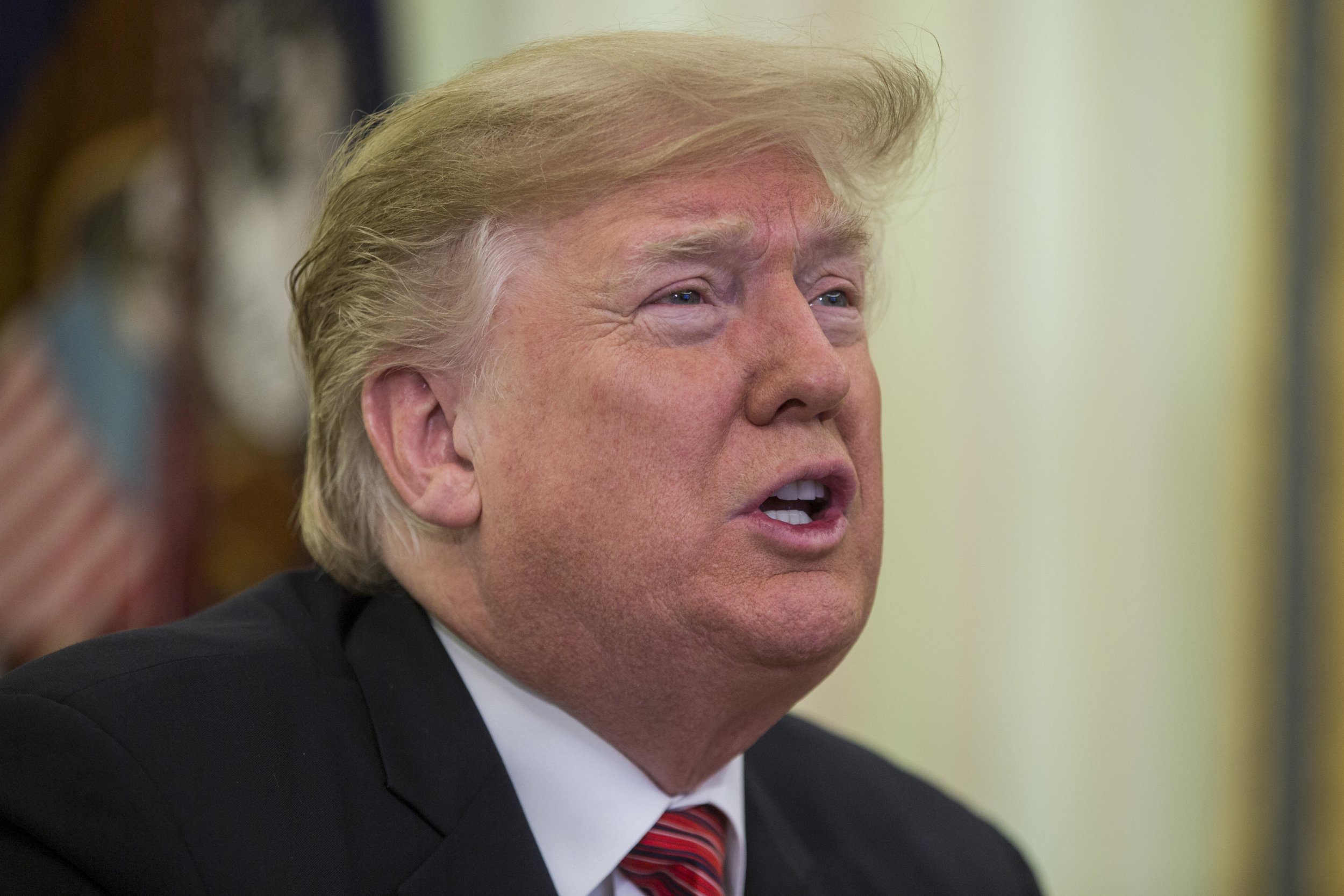 Acclaimed CBS News anchor Dan Rather invoked a recent presidential faux pas to criticize President Donald Trump's stance on climate change.
Trump spoke with a 7-year-old on Christmas Eve, asking the young child, "Are you still a believer in Santa? 'Cause at 7, it's marginal, right?"
Rather repeated Trump's language when lashing out at the U.S. leader on Twitter on Tuesday.
"Just a thought: Which should be considered more 'marginal' - believing in Santa at age 7 or not believing in climate change at age 72?" the journalist wrote on Tuesday.
The president reiterated that he didn't believe in climate science last month after his administration released a report noting the intensification of climate change across the U.S.
"One of the problems that a lot of people like myself, we have very high levels of intelligence, but we're not necessarily such believers," Trump said. "As to whether or not it's man-made and whether or not the effects that you're talking about are there, I don't see it."
The month before, while alleging that climate scientists are motivated by politics, the president said, "I have a natural instinct for science, and I will say that you have scientists on both sides of the picture."
Trump's pushback against climate science has created challenges to worldwide efforts to address global warming.
The U.S., Saudi Arabia, Russia and Kuwait refused to incorporate a landmark U.N. climate study into the 24th Conference of Parties to the United Nations Framework Convention on Climate Change (COP24) held earlier this month in Poland.
The October report had raised alarms about the speed of worldwide efforts to address global warming, saying that the international response was not moving quickly enough to prevent the floods, droughts, poverty and humanitarian disasters that could be caused by global warming.
At the start of the conference, U.N. Secretary-General Antonio Guterres spoke bleakly about the state of global climate policy.
"Even as we witness devastating climate impacts causing havoc across the world, we are still not doing enough, nor moving fast enough, to prevent irreversible and catastrophic climate disruption," Guterres said. "For many people, regions [and] even countries, this is already a matter of life and death."
Trump's resistance to addressing climate change on the international platform has been mirrored domestically.
His administration had rolled back at least 26 Obama-era environmental regulations as of July, according to Bloomberg BNA. Rollbacks have continued since, with the most recent change diminishing a regulation on new coal plants.
The president's picks to lead the Environmental Protection Agency have faced extensive criticism.
Former administrator Scott Pruitt denied the link between carbon dioxide emissions and climate change. Andrew Wheeler, who became the agency's acting administrator in July, previously served as a coal lobbyist.