Dan Rather Questions CNN Amid Day of Backlash, Departure
Veteran journalist Dan Rather questioned CNN on the same day that the network faced backlash over an apparent attempt to pivot toward the political right.
Rather asked Twitter followers on Friday about the "directives and motives" that could be behind the recent upheaval at the cable news network. A CNN White House correspondent also announced his departure from the network on Friday, while the hashtag #BoycottCNN trended on Twitter after network personalities provided critical commentary on President Joe Biden's fiery Thursday night speech denouncing former President Donald Trump and "MAGA Republicans."
"What is going on at CNN?" Rather asked his Twitter followers. "It's a serious question. There is a lot of speculation on directives and motives. What's really going on? And is it being noticed by the audience?"
Hours before Rather's tweet, CNN White House correspondent John Harwood announced that Friday would be his last day at the network.
"Personal news: today's my last day at CNN," Harwood tweeted. "Proud of the work thanks to my colleagues i've been lucky to serve the best in American media - St. Petersburg Times, WSJ, NYT, the NBC family, CNN look forward to figuring out what's next."
While it was unclear whether Harwood had quit his job or been forced out, he had appeared on-air to discuss Biden's Tuesday night speech only a short time before he announced he was leaving. Harwood agreed that Biden's speech included issues that were "inherently political" but defended the president and called Trump a "demagogue."
"The core point [Biden] made in that political speech, about a threat to democracy, was true," Harwood said during the segment. "That's something that's not easy for us, as journalists, to say. We're brought up to believe there's two different political parties with different points of view and we don't take sides in honest disagreements."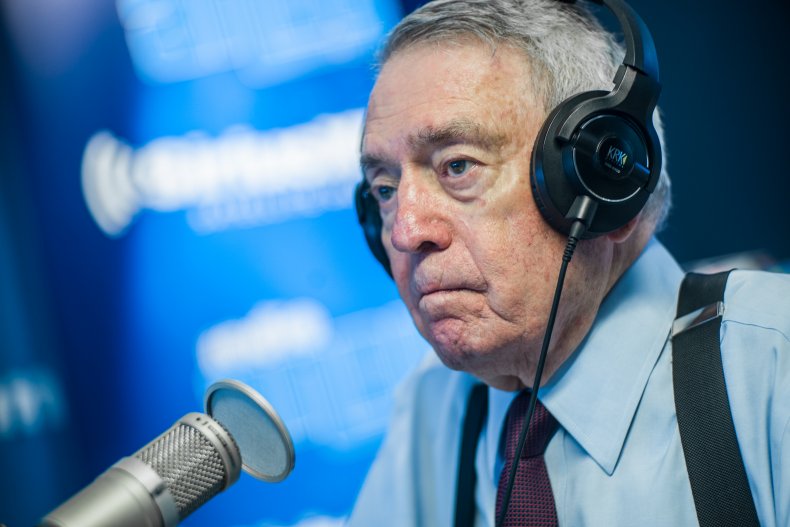 "But that's not what we're talking about, these are not honest disagreements," he continued. "The Republican Party right now is led by a dishonest demagogue. Many, many Republicans are rallying around his lies about the 2020 election and other things as well. And a significant portion... attacked the Capitol on January 6th."
CNN is reportedly attempting to shift perceptions of its political bias closer to the center under the leadership of new CEO Chris Licht. Staff have been informed of Licht's desire to have the network host more Republican politicians, according to The Washington Post.
Other recent high-profile departures from the network include on-air personalities Brian Stelter, the host of Reliable Sources from 2013 until only weeks ago, and legal analyst Jeffrey Toobin, whose last day at CNN was August 4.
Most of those using the #BoycottCNN hashtag on Friday took issue with the network allegedly changing the way it reports news in hopes of appealing to moderates and conservatives, with some suggesting that the network was promoting the false notion that there are two equally valid sides on every issue.
"A radical shift toward both-sidesing authoritarianism has caused me to #BoycottCNN," screenwriter Randi Singer tweeted. "That is NOT journalism."
"Just as the Republican Party is purging 'RINOs' who speak the truth, so is CNN," tweeted Duty to Warn, a group formed by mental health professionals with the initial goal of removing Trump from office. "John Harwood blew past both sides-ism here, this morning, and now he's out at CNN. #BoycottCNN."
"CNN has decided to move to the Right to be Fox Lite," @ddanpereira tweeted. "John Harwood supported #bidenspeech at Independence Hall & called Trump a dishonest Demagogue quit his job. @CNN recently let go of Brian Stelter & Jeffrey Toobin. Whos next? Don Lemon or Jim Acosta? #BoycottCNN Brianna Keilar."
Newsweek reached out to CNN for comment.