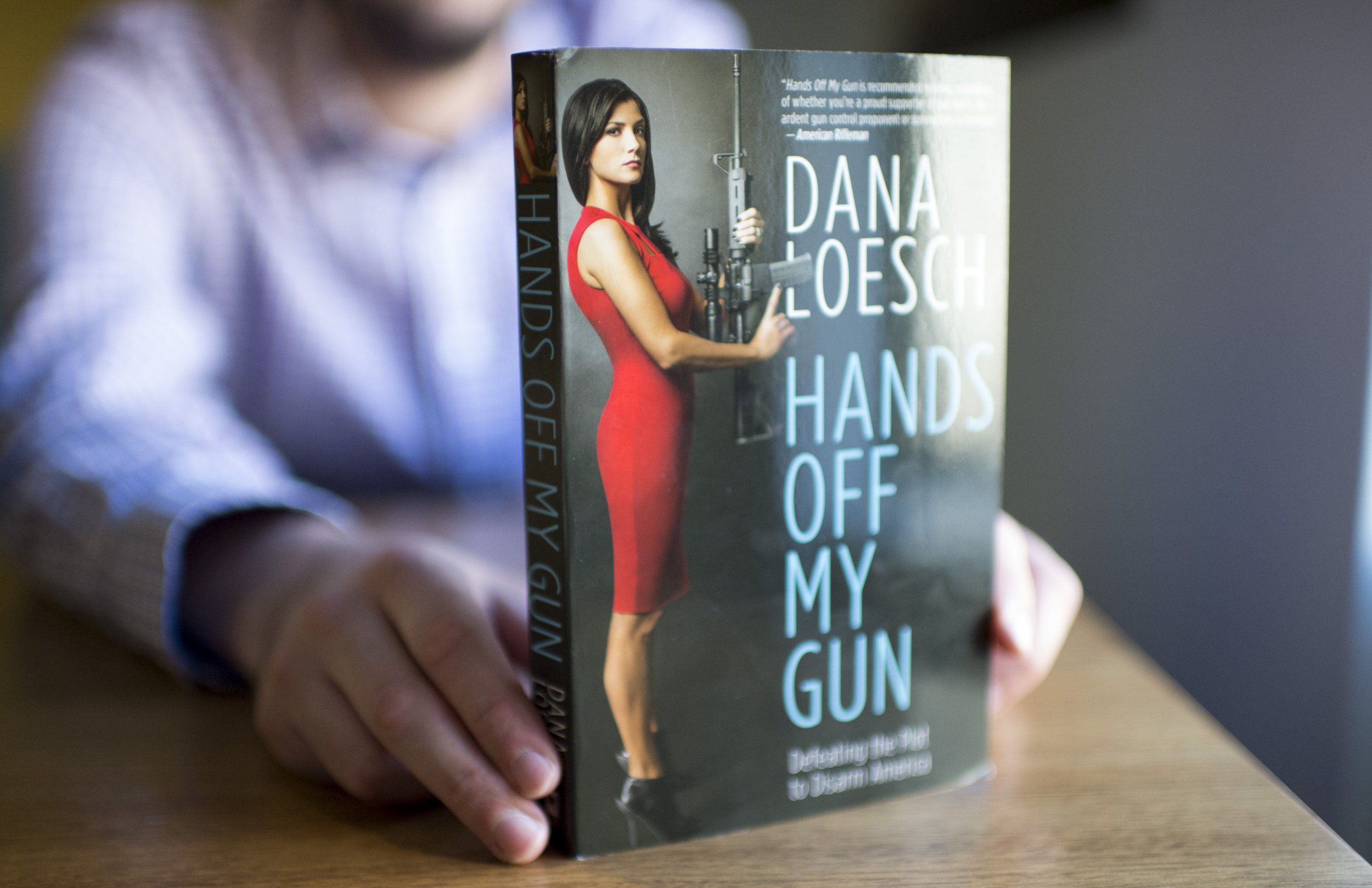 Conservative commentator and spokesperson Dana Loesch was expected to speak on behalf of the National Rifle Association during a Wednesday town hall discussion about guns with students from Marjory Stoneman Douglas High School as well as their parents and community leaders from Parkland, Florida.
RELATED: The NRA Will Break Its Silence And Participate In A Gun Debate On CNN
"Hopefully I'll be able to offer some solutions about how to prevent these things from happening in the future, and hopefully it can be a nice, civil discussion," Loesch, the national spokesperson for the NRA, told NRA TV ahead of the Wednesday town hall on CNN.
"I know passions are high. I know everybody is obviously incredibly emotional about it. I'm a parent. I'm emotional about it as well," Loesch said about the Valentine's Day shooting that claimed the lives of 17 students and faculty at the Parkland, Florida, high school.
Florida Senators Marco Rubio and Bill Nelson and Florida Representative Ted Deutch will also participate in the debate that comes amid renewed calls for gun reform and protests against gun violence from anti-gun activists.
Loesch is a gun and Second Amendment rights advocate.
In addition to hosting "The Dana Show," a three-hour Monday through Friday radio show on RadioAmerica, Loesch also hosts "The DL," a show discussing Second Amendment Rights for NRA TV. She penned a book about gun laws and the Second Amendment in 2014 entitled Hands Off My Gun: Defeating the Plot to Disarm America​.
In an October ad released by NRA TV, Loesch criticized critics of President Donald Trump, from members of the government to the media, saying "their hateful defiance of his legitimacy is an insult to each of us" and that "they will perish in the political flames of their own fires." Loesch is a vocal opponent of the "left" and said "they use their media to assassinate real news" in a July 2017 NRA ad posted to YouTube.
After 19-year-old alleged gunman Nikolas Cruz opened fire in the halls of the Florida high school last Wednesday, Loesch tweeted about the mental health treatment of alleged gunman Nikolas Cruz and questioned "How could protocol change to better follow up on the massive red flags exhibited by this murderer?"
"To every politician who is taking donations from the NRA, shame on you," Marjory Stoneman Douglas high school senior Emma Gonzalez said in a Saturday speech. Florida Senator Marco Rubio has received $3.3 million in NRA funding during his political career. President Donald Trump received $11 million from the gun group during the 2016 election cycle alone.
In the six days following the February 14th shooting at Marjory Stoneman Douglas High School that left 17 students and faculty dead, the NRA remained silent on Twitter.
The NRA did not respond to request for comment on why its executive vice president and CEO Wayne LaPierre would not be participating in the town hall. LaPierre is expected to speak at the Conservative Political Action Conference this week, but organizers for the conference chose to withhold his name from the speaking schedule following the shooting.
Trump hosted a listening session Wednesday with the Florida high school shooting survivors as well as representatives for survivors from the Sandy Hook and Columbine school shootings.
The CNN town hall, "Stand Up: The Students of Stoneman Douglas Demand Action," will be moderated by Jake Tapper and will be nationally televised from Sunrise, Florida, at 9:00 p.m. EST.