Dana White has compared Logan Paul to Kim Kardashian to make a point about the ridiculousness of celebrities participating in professional combat sports against champion athletes.
The president of the Ultimate Fighting Championship (UFC) mocked the YouTuber after he went eight rounds with Floyd Mayweather in an exhibition boxing match on Sunday, which has been widely deemed a disappointment due to no real winner being declared.
"If you've got people that are stupid enough to spend that kind of money, then they deserve to take those dummies' money," White said to Farah Hannoun on UFC Arabia on June 7.
"Those guys who went out and fought and got you to pay 50 bucks, they deserve your money."
The lackluster pay-per-view event led many viewers to complain about wanting their money back after the disappointing outcome.
While viewers were disappointed, there was speculation on Monday that the YouTuber was actually knocked out at one point, but held up by his opponent in order to continue to fight.
However, the fight still managed to generate between 600,000 and 650,000 buys in the American pay-per-view market, according to talkSPORT.
The demand even saw broadcaster Showtime forced to apologize when some servers crashed during the event, leading many unable to view the bout.
Offering another hypothetical fight between a celebrity and an athlete, White then mused how big a fight between Kim Kardashian and top UFC women's fighter Amanda Nunes would be.
"Imagine if Kim Kardashian wanted to fight Amanda Nunes," White pondered. "How big do you think that fight would be? It'd be huge!"
He added: "There's always going to be a market for that kind of stuff, there's always going to be people that are willing to put down 50 bucks for that. [But] it's just so far from what I do."
White added: "You at least get two, three, or four good fights [on a card] that you probably didn't expect, and then when you turn the TV off you're glad you watched it—that's the product I sell. That's what I'm into. I'm not trying to s*** on these other guys."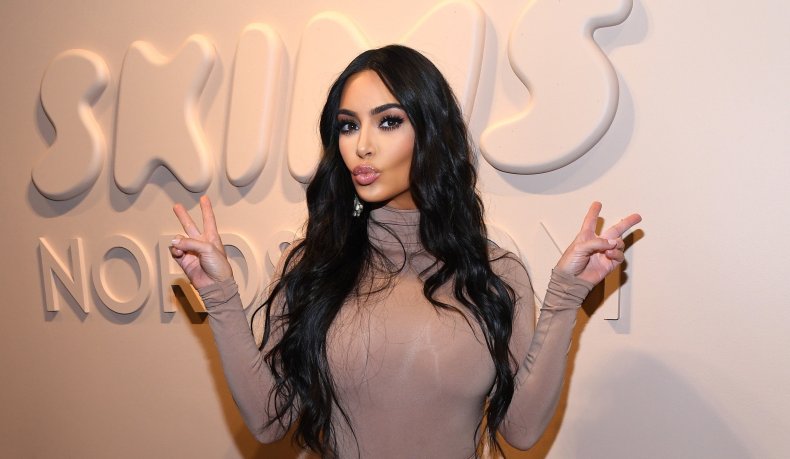 Nunes, having heard White's comments, took to Twitter to jokingly challenge the reality television star to a few rounds in the octagon.
"Hey Kim Kardashian let's do this? Lol," the Brazilian professional mixed martial artist tweeted.
Nunes is currently on a 12-fight win streak and Kardashian has never expressed any interest in MMA, so this hypothetical spectacle fight is likely to stay hypothetical.