'Dance Moms' Abby Lee Miller Speaks Out About Her Cancer Diagnosis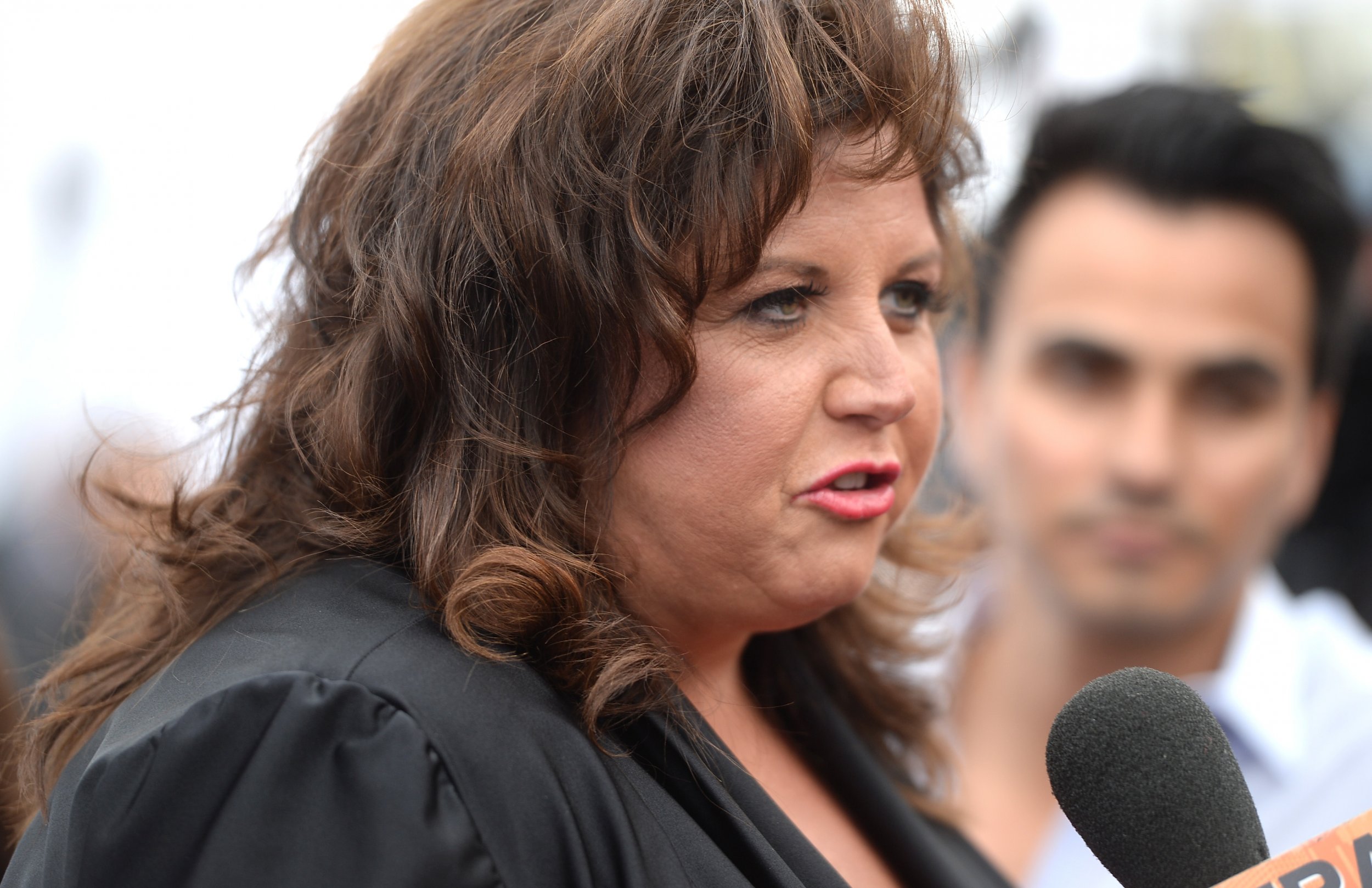 Abby Lee Miller spoke out about her cancer diagnosis for the first time on Saturday. The former Dance Moms star took to social media to share a selfie of her in the hospital, as she recovers from emergency surgery.
"So much gratitude and love for those who listened, those who looked deeper and those who leapt [sic] into action," Miller captioned the Instagram photo. "So much more I wish I could say……about how quickly your life can change at the hands of others. Thanks for __❤"
Miller broke her silence just days after her back surgery, which was initially done for what doctors thought to be an infection, E! News reports. However, Dr. Hooman Melamed, her orthopedic spine surgeon, went on to preliminarily diagnose her with Burkitt lymphoma, a form of non-Hodgkin's lymphoma.
The 51-year-old, who was released from prison last month, had a multi-level laminectomy done early Tuesday morning after experiencing "excruciating neck pain" and a weak arm, People Magazine reports.
"If we didn't do something, she was going to die," Dr. Melamed told the magazine. "Her blood pressure was bottoming out. She was not doing well."
Miller is now recovering from the nearly 5-hour procedure at Cedar Sinai Marina Del Rey Hospital. Her pathology results have yet to come in; therefore, her doctors haven't decided Miller's treatment plan.
"We're getting an oncologist involved and we have to figure out what the next steps are as far as chemotherapy or radiation or more spine surgery," Dr. Melamed said. "Depending on the tumor type, depending on the sensitivity of the tumor – it just depends on the type but I feel more than yes, she will undergo chemotherapy or radiation."