Escaped inmate Danelo Cavalcante was captured on Wednesday morning and taken into custody by law enforcement officials in Pennsylvania.
Cavalcante's capture comes after the widespread manhunt prompted by his escape from the Chester County Prison on August 31. Cavalcante was previously serving a life sentence in jail for the murder of 33-year-old Deborah Brandao, his ex-girlfriend. The Philadelphia Inquirer previously reported that Cavalcante killed Brandao after she learned that he was wanted in connection to a murder in Brazil, his home country.
On August 31, Cavalcante scaled the walls of the Chester County Prison by crab-walking up a tower. Videos posted on social media showed his escape from the facility.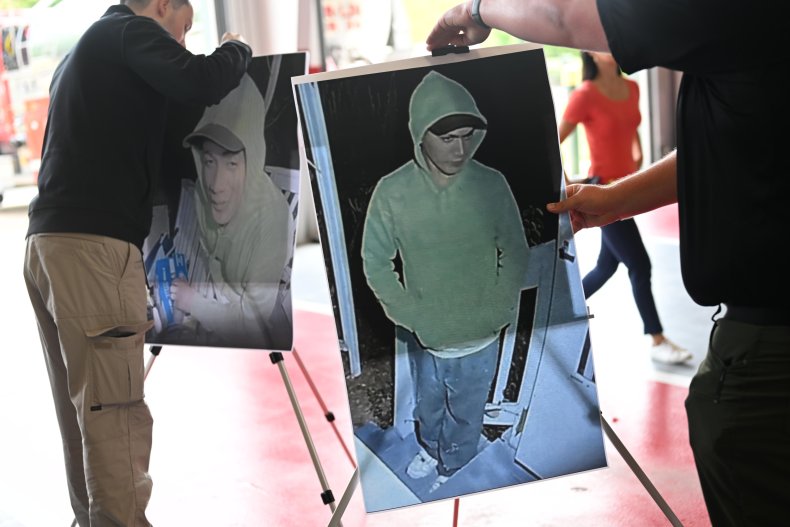 During a press conference on Wednesday, Pennsylvania State Police Lieutenant Colonel George Bivens provided more information on Cavalcante's capture, saying that police began to focus on a smaller area Tuesday evening after a burglar alarm went off at a home near Prizer Road in Chester County.
Later on Tuesday night, an aircraft "picked up a heat signal that they began to track." The heat signal was located West of PA 100 and North of Prizer Road, Bivens said.
As tactical teams converged on the area where the heat signal was located, a storm prompted the aircraft to leave the area, resulting in the teams waiting overnight to make any further advances.
The tactical teams "were able to move in very quietly. They had the element of surprise. Cavalcante did not realize he was surrounded until that had occurred," Bivens said. "That did not stop him from trying to escape. He began to crawl through thick underbrush taking his rifle with him as he went."
A K-9 unit with the Customs and Border Patrol BORTAC Team was released and subdued Cavalcante, according to Bivens.
"He continued to resist but was forcibly taken into custody. No one was injured as a result of that," Bivens said. "He did sustain a minor bite wound...He was transported to our Avondale Station for further processing and interview and he will ultimately be transferred to a state correctional institute where he will be housed and begin to serve his life sentence."
Chester County District Attorney Deb Ryan also praised law enforcement efforts, saying "We never lost faith that this capture would occur, we knew it was just a matter of time."
Update 09/13/23, 11:27 a.m. ET: This article was updated with additional information.