Daniel Bryan Explains his WWE Retirement on Monday Night RAW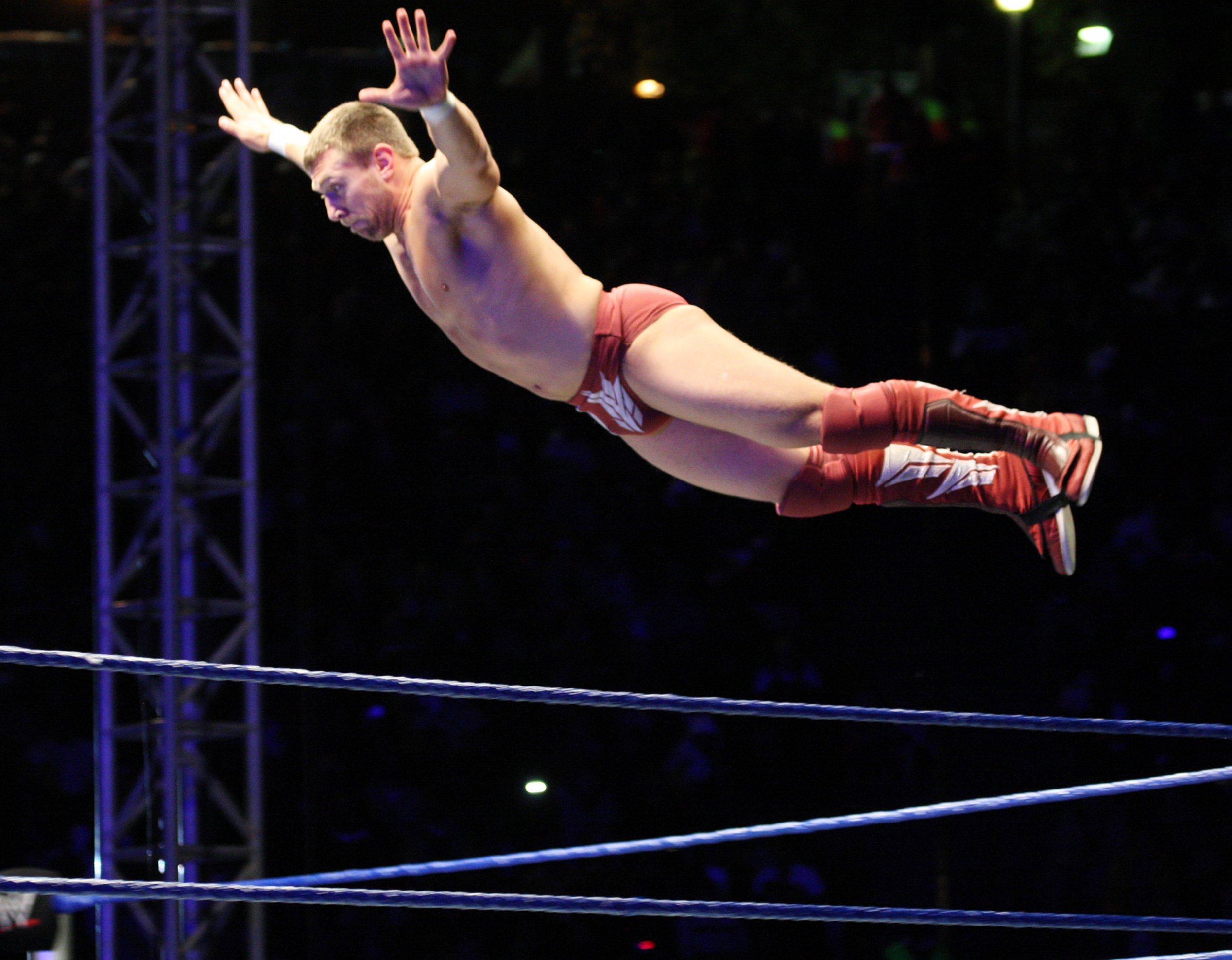 Daniel Bryan, 34, the former World Wrestling Entertainment (WWE) World Heavyweight Champion, has retired from professional wrestling due to ongoing concerns over the effects of multiple concussions.
Bryan reached the top of the WWE in April 2014, when he defeated Batista and Randy Orton to become World Heavyweight Champion at Wrestlemania XXX.
But since April 2015, Bryan has been absent from a WWE ring, having sustained a serious concussion during a six-man tag-team match on a tour of Europe in the spring.
Before he made it to the WWE in 2009, Bryan wrestled a hard-hitting style for seven years in Ring of Honor (ROH), a company famous for its hyper-realistic matches.
And on Monday, he broke the news via Twitter that he would be retiring from wrestling.
Later that evening on Monday Night Raw, WWE's flagship television show, Bryan went further into the reasons for his retirement.
"Within the first five months of my wrestling career, I'd already had three concussions," Bryan explained. "For years after that, I would get a concussion here and there, or here, or there, and it gets to the point when you've been wrestling for 16 years that it adds up to a lot of concussions. It gets to a point where they tell you that you can't wrestle anymore.
"I have loved this in a way that I have never loved anything else. But a week and a half ago I took a test that said maybe my brain wasn't as OK as I thought it was. And I have a family to think about, and my wife and I want to start having kids soon.
"I've been angry, I've been sad, I've been frustrated, and all that. But when I woke up this morning, I felt nothing but gratitude."
Bryan was then given a send-off by the WWE locker room, including company Chief Operating Officer Triple H (real name Paul Levesque) and majority owner Vince McMahon, Levesque's father-in-law.
Levesque had been involved in a well-received onscreen feud with Bryan in the spring of 2014, culminating in Bryan's Wrestlemania victory, in which Levesque and his on- and off-screen wife, Stephanie McMahon, taunted Bryan by claiming he was not the type of wrestler to lead the WWE.
Last year, it emerged that the WWE was being sued by three of its former performers for allegedly concealing the effects of head trauma, in a lawsuit similar to that between the National Football League (NFL) and its retired players.