'Daredevil' Season 3: Questions to Remember From Season 2 & 'The Defenders'
It's been a long time coming, but Daredevil Season 3 finally arrives on Netflix Friday, Oct. 19. While Daredevil did appear in The Defenders a little over a year ago, the second season of his solo series aired all the way back in March 2016. A lot has happened since, so here's your refresher. These are all the important facts and questions you should remember heading into Daredevil Season 3.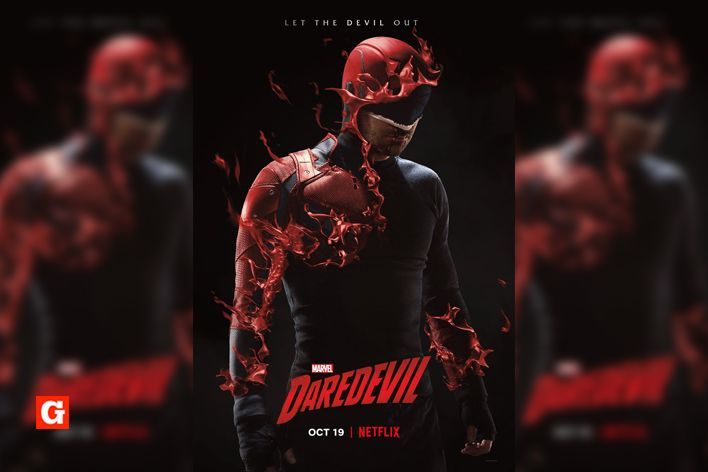 Daredevil's "Death"
The Hand was taking over New York City in The Defenders. Nothing new for Daredevil, but then he found out Elektra was involved. In the Defenders, which released August 2017, Daredevil links up with Jessica Jones, Iron Fist and Luke Cage to take down The Hand. They succeed, but he and Elektra "die" when the Midland Circle skyscraper collapses on top of them. How does he (and possibly Elektra) survive? That's the first question we have heading into Daredevil Season 3.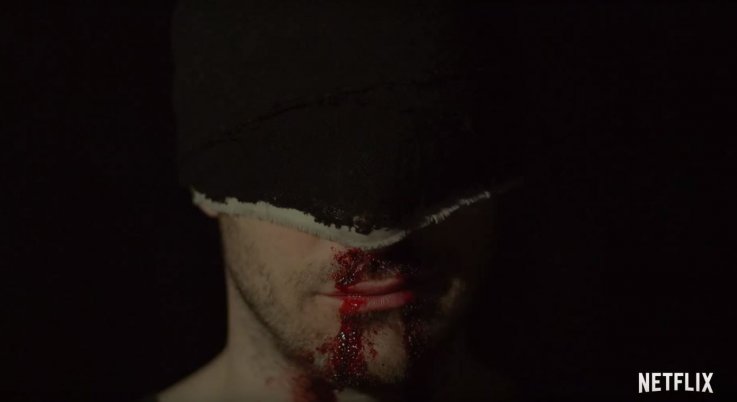 Matt's Identity Reveal
Karen Page only found out Matt is Daredevil at the very end of Season 2. Then, the whole Defenders thing happened. Then she linked up with Frank Castle in The Punisher in November 2017. She hasn't had too much time to react to this new revelation of Matt's alter ego. Will she and Matt be on good terms when they presumably see each other in Daredevil Season 3?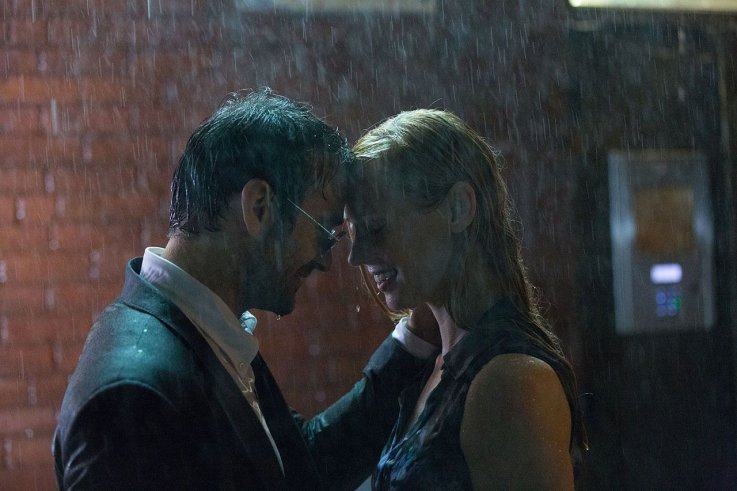 Karen Page's Family
In Daredevil Season 2, Karen found a folder on her desk. Inside was an old newspaper with the headline, "Mystery Accident Causes Teen Fatality." The article describes the death of her 16-year old brother, Kevin Paxton Page. If Ben Urich (Karen's former New York Bulletin mentor who was killed by Fisk in Season 1) was investigating, there has to be truth to this mystery. Will Karen follow up in Season 3? We actually know very little about her past.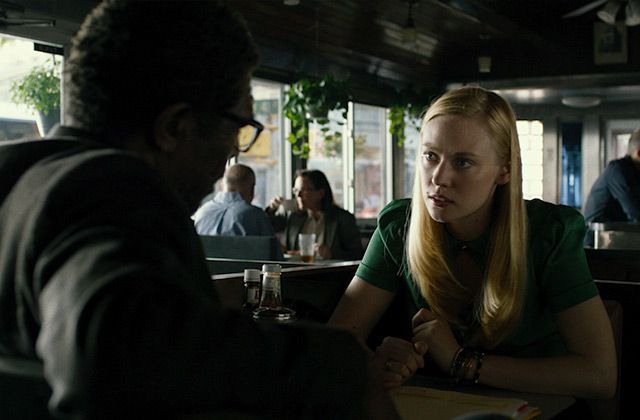 Foggy's New Job
Foggy proves himself as a solo attorney during Frank Castle's trial in Daredevil Season 2. Because of that, Jeri Hogarth hired him a job for "cases dealing with supernatural humans" at her law firm, Hogarth, Chao, and Benowitz. However, as of Jessica Jones Season 2 Jeri's firm is disbanded. Jeri starts her own firm, Jeryn Hogarth and Associates. (Her biggest client is Iron Fist's company Rand Industries, by the way).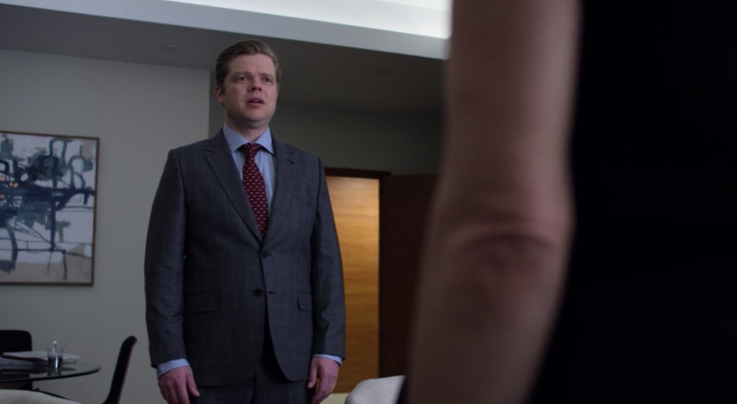 Interestingly enough, Foggy makes an appearance in Jessica Jones Season 3. He approaches Jeri after learning of her ALS diagnosis, saying he's willing to fight the partners of the firm for unjustly kicking her out. Jeri declines his help, and the ending scene implies Jeri may be up to no good. What does this mean for Foggy?
Wilson Fisk's History
At the end of Daredevil Season 2, Matt Murdock marched into Rikers Island to confront Fisk about helping The Punisher escape from jail. Murdock threatened to make sure Fisk never saw his fiancée Vanessa ever again. Fisk got so mad, he broke his handcuffs and slammed Matt's face into the table. Fisk threatened to ruin Matt's life and destroy Foggy's Nelson's career, once he got free. Lord knows the Kingpin will not forget Daredevil's threat against the love of his life, and that revenge will likely be a driving force in Daredevil Season 3 when Fisk gets out of prision (somehow).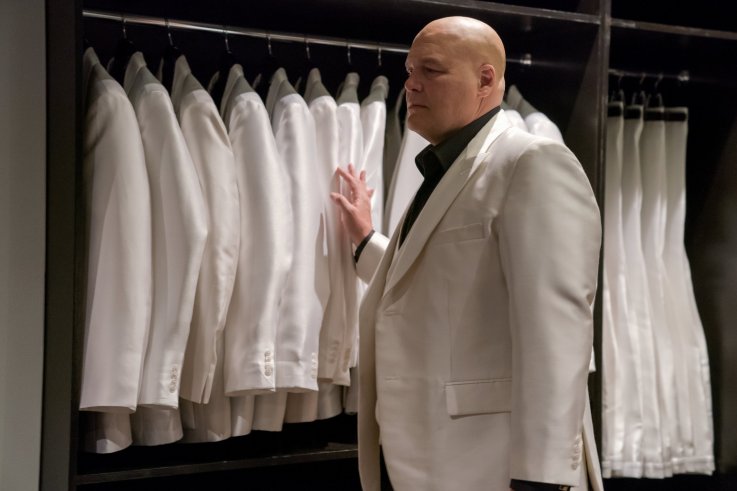 Maggie Murdock
After the building collapsed on Daredevil and Elektra in The Defenders , it didn't take long for Marvel to let us know Daredevil was still alive. The final scene showed a bent-up Matt at a convent somewhere in New York. "Get Sister Maggie," a voice says.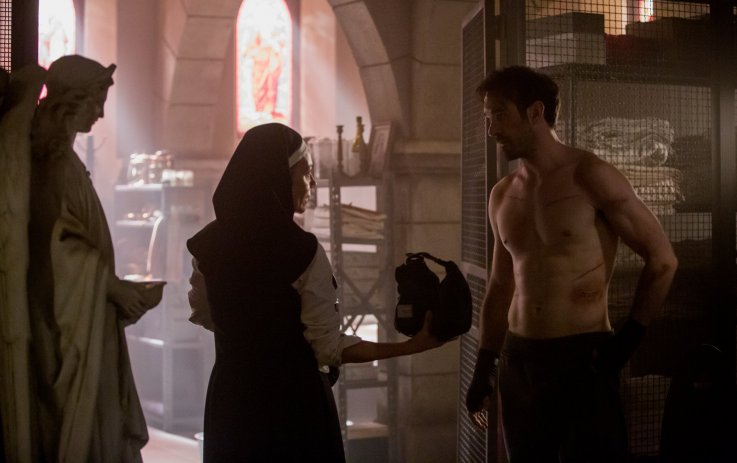 Joanne Whalley will play Maggie, a nun at the Catholic church where Daredevil grew up. If her name sounds familiar, it's because Maggie is a character in one of Daredevil's most famous storylines from the comics. In "Born Again," by Frank Miller and David Mazzucchelli, Daredevil is almost killed by Wilson Fisk. His mother, Maggie (whom he does not know at this point) nurses him back to health, just like we've seen in the Season 3 teasers and the final scene of The Defenders. Is this version of Maggie Daredevil's long-lost mother too?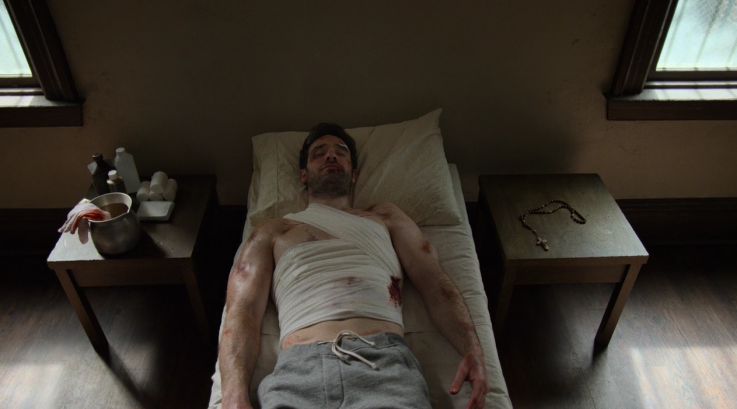 Melvin Potter
Okay, this might be a stretch but, remember Melvin Potter from both Seasons 1 and 2? He was coerced into working building armor for Fisk, but he also made Elektra's costume and designed Daredevil's suit. Alongside Stilt-Man's gear, there are a couple huge references to Melvin's own comic book alter-ego, Gladiator, in his workshop. Look out for this guy again in Season 3.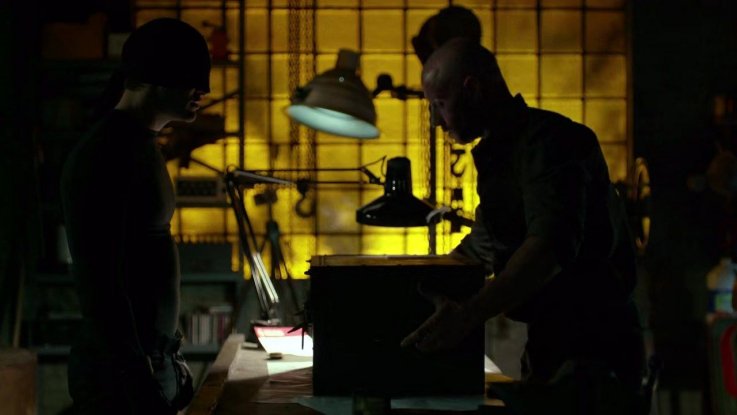 Daredevil Season 3 arrives on Netflix Oct. 19.
'Daredevil' Season 3: Questions to Remember From Season 2 & 'The Defenders' | Culture