Dark Brandon Meme Reclaimed by Joe Biden's Supporters After Latest Wins
The "Dark Brandon" meme has exploded on Twitter following a week of political victories by President Joe Biden, including the elimination of Al-Qaeda's leader and the passing of the climate deal by the Senate.
Photoshopped images of the president have filled Twitter feeds in recent days.
The meme has recently been claimed by Biden supporters, who have transformed the original mockery of "Dark Brandon" into an unironic show of support for the president.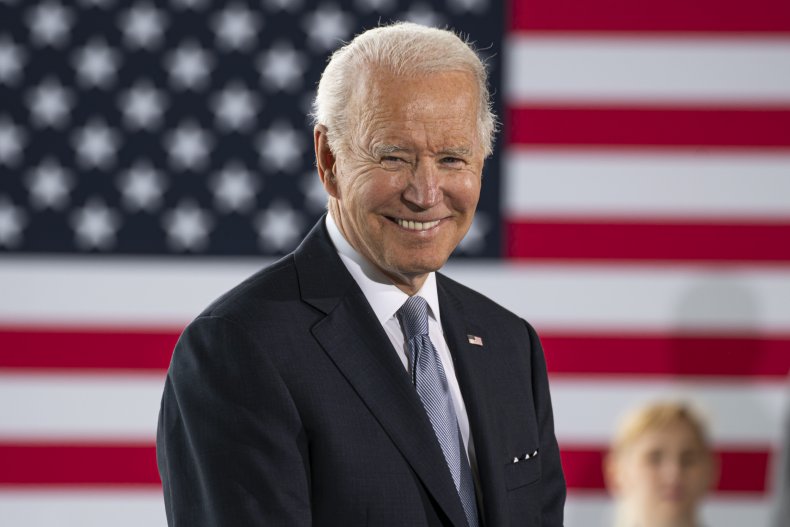 The term "Dark Brandon" started surfacing on social media in early 2022, according to Know Your Meme, as a reflection of the "Dark MAGA" trend created by far-right Trump-supporters wishing for the former president to make a vengeful, unhinged comeback into U.S. politics.
The "Dark Brandon" meme, combining the infamous anti-Biden "Let's Go Brandon" catchphrase and the aesthetics of "Dark MAGA," was initially meant to show an unhinged, almost diabolical and monster-like version of the president, in mockery of Biden's perceived real-life lack of strength.
In some of the earliest memes shared on Twitter, the president is photoshopped holding a gun into a woman's mouth or committing public executions.
But after news of the death of Al-Qaeda leader Ayman al-Zawahiri reached the American public on July 31, the meme was officially co-opted by Biden supporters who used it to praise the president and his administration.
The omnipotent version of Biden that the meme represents is now being applauded for bringing gas prices down, securing Joe Manchin and Kyrsten Sinema's votes to move his agenda forward, and killing the Al-Qaeda leader.
Many of the memes shared after the killing of al-Zawahiri highlight how Biden was still recovering from COVID-19 while the strike successfully took down Al-Qaeda's leader.
It's not often that a meme created within social media's right-ring circles is embraced and taken over by the opposition, but this time liberals appear to have successfully co-opted the "Dark Brandon" meme and turned it into a sincere show of support towards the president.
Biden has likely just had the best week of his presidency, with the Senate signing off the Inflation Reduction Act of 2022 on Sunday which now appears likely to be passed by the House of Representatives too this week.
The bill will provide $369 billion in spending on energy and climate change.
Last week, the Senate also passed a $280 billion bill to improve support for veterans exposed to toxic material during their service, in what was the latest bipartisan victory for Biden's administration.
Gas prices—a major concern on people's minds approaching the midterm elections—have also dropped last week, while Biden's approval rate slightly improved, climbing back toward 40 percent.