'Dark Desire' Season 2: Will there Be Another Season of the Netflix Show?
Dark Desire was released onto Netflix, and is currently at number four on the streaming service's TV charts. With so many people enjoying the steamy obsession of Dario (played by Alejandro Speitzer) and Alma (Maite Perroni), it could be only a matter of time until we get Season 2 of Dark Desire (known as Oscuro Deseo in its original Spanish).
Will there be another season of Dark Desire?
So far, however, Netflix has not renewed Dark Desire/Oscuro Deseo for Season 2. This should not be too much of a concern for fans, however, as Netflix likes to wait a month to gather the viewing data for a show before making any decisions about its future. Then, it is usually one or two months later before the streamer announces that another season has been ordered.
However, Dark Desire is definitely not guaranteed a Season 2. As previously reported by Newsweek, Netflix is currently canceling about a third of its shows after its first set of episodes, and it is possible that Oscuro Deseo could be one of the series that will get the chop.
Since it was released, Dark Desire has been either fourth or fifth in Netflix's daily TV show top 10 and is currently at number six on the streamer's overall charts. Though this is a respectable position, to guarantee a renewal ideally a show wants to top the Netflix charts, and stay there for a decent amount of time, as has been the case with shows like Floor is Lava and Unsolved Mysteries.
However, if the show can manage a long run on the chart, this might be a good sign that we will get a Dark Desire Season 2. So far, the show has had a four-day run on the chart, and it remains to be seen how long the show can stay on the chart. Netflix also does not reveal any of its viewing figures, which means that though looking at the chart can give us an indication of how well a show has done, it is not the full story.
There are some other good signs, however, that Dark Desire could be back for Season 2. In March, Netflix announced that it was launching 14 originals out of Mexico, of which Oscuro Deseo was one. This suggests the streamer is making a serious commitment to Mexican production, which might mean that Dark Desire will return for more.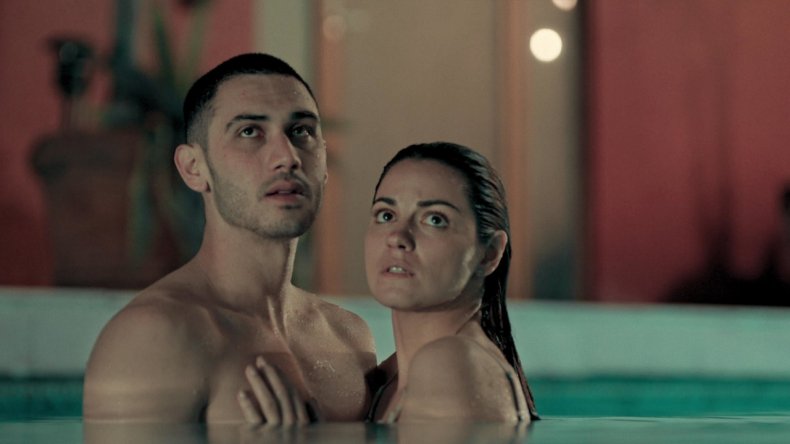 The show certainly sets up a Season 2 with its ending, which (SPOILERS AHEAD) reveals that Dario is still alive, and seems to hold some sort of power over his former boss Esteban (Erik Hayser). Alma, meanwhile, has just separated from her husband, which suggests that she will be freer in Season 2—which means plenty more sex scenes of the kind that have proved such a winning formula for Netflix shows.
If Dark Desire Season 2 is renewed by Netflix, viewers should expect a release date in early fall 2021, with Erik Hayser, Maite Perroni, and Alejandro Speitzer all likely to return for more.
Dark Desire/Oscuro Deseo is streaming now on Netflix.