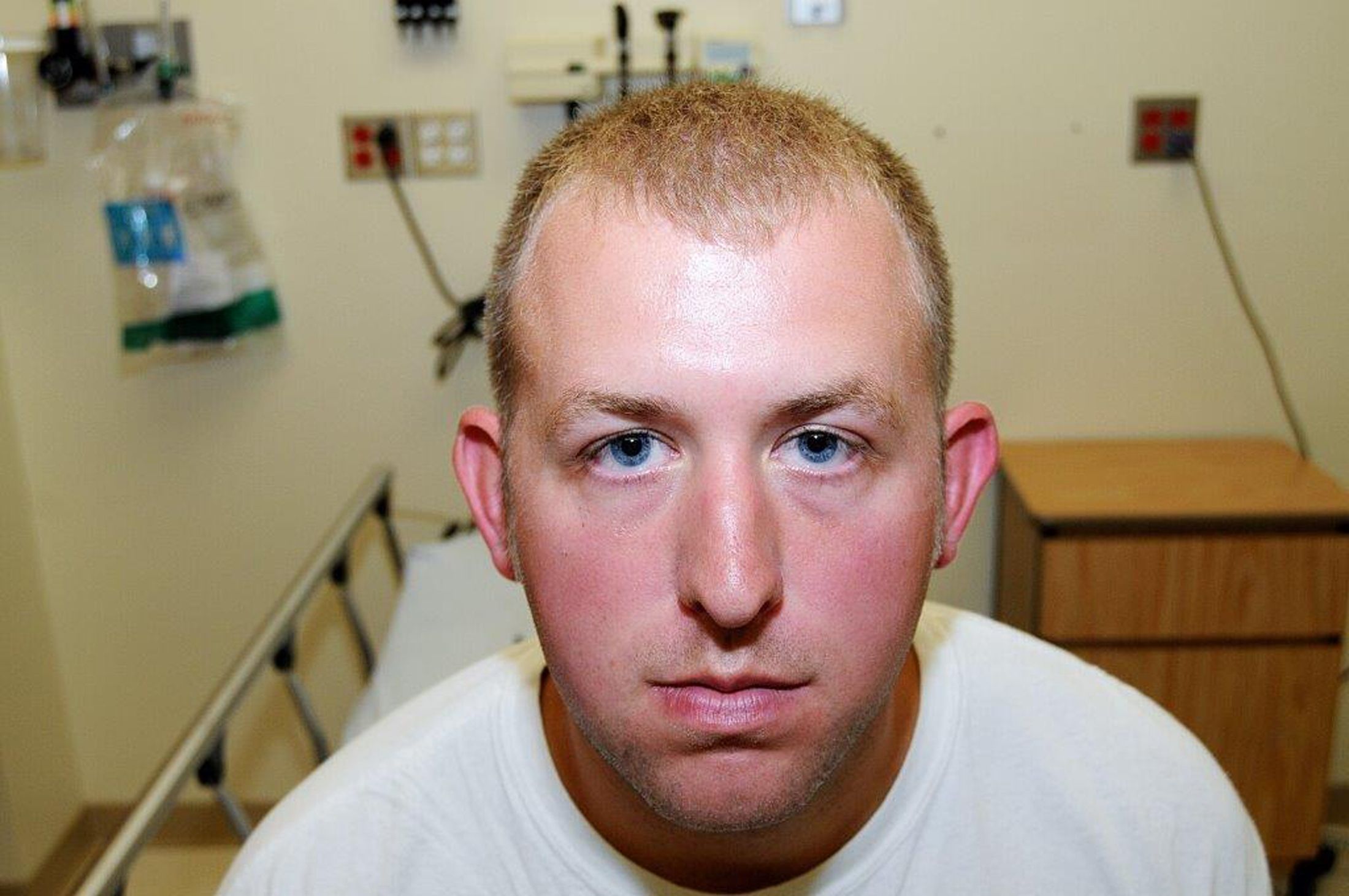 Updated | Ferguson police officer Darren Wilson, whom a grand jury announced yesterday will not face charges for the Aug. 9 shooting death of Michael Brown, remains on paid administrative leave from the Ferguson police department, mayor of Ferguson James Knowles said in a press conference Tuesday afternoon.
"No decision has been made" with regards to Wilson's future employment, Knowles said. "He remains on leave pending the result of an internal investigation."
Wilson has been on paid administrative leave from the Ferguson police department since August, when he shot and killed Michael Brown, an unarmed black 18-year-old. Brown's death and frustrations over the pace and transparency of the investigation, combined with simmering racial tensions in the suburb, sparked three months of unrest. On Monday, St. Louis county prosecuting attorney Robert McCulloch announced a grand jury had decided not to indict Wilson for Brown's death, sparking another night of protests, riots, and sporadic looting in the St. Louis suburb.
Knowles also said he was "deeply troubled" by Missouri Gov. Jay Nixon's decision to delay the deployment of the Missouri National Guard to Ferguson in order to stem unrest. "Unfortunately, the National Guard was not deployed in enough time to save all of our businesses," Knowles said, adding that his request for the deployment of troops was not answered. "Last night, we reached out through the unified command and political channels to make that need known," he said.
Gov. Nixon on Tuesday requested reinforcements for National Guard units following Monday's clashes and unrest. "Violence like we saw last night cannot be repeated," Nixon said on Twitter.
In a separate press conference, Nixon later announced more than 2,200 national guardsmen will be present in Ferguson on Wednesday night.