Experts Can't Agree on Who's the True DARVO Victim in Depp v. Heard
Deny, Attack, and Reverse Victim and Offender, otherwise known as DARVO, is a common manipulation tactic where the perpetrator assumes the victim role. It's a concept that is being explored through the trial of Johnny Depp vs. Amber Heard.
The bitter trial of Depp vs. Heard has enthralled the masses over the past few weeks with the ugly multi-million dollar defamation trial being scrutinized on social media in an unprecedented manner.
Despite Heard's domestic abuse allegations against her ex-husband being found to be "substantially true" by the U.K. High Court in 2020, Depp's dedicated fanbase has shown unwavering support.
This however has led to Heard being crucified on social media with her every move being scrutinized and sparking a debate over which party is the abuser and which is the abused.
Newsweek asked a number of experts about DARVO and how it is being perceived through the lens of this trial.
"DARVO refers to a reaction perpetrators of wrongdoing, particularly sexual offenders, may display in response to being held accountable for their behavior," Jennifer J. Freyd, a professor emeritus of psychology at the University of Oregon, confirmed to Newsweek.
"The perpetrator or offender may Deny the behavior, Attack the individual doing the confronting, and Reverse the roles of Victim and Offender such that the perpetrator assumes the victim role and turns the true victim—or the whistle blower—into an alleged offender. This occurs, for instance, when an actually guilty perpetrator assumes the role of 'falsely accused' and attacks the accuser's credibility and blames the accuser of being the perpetrator of a false accusation."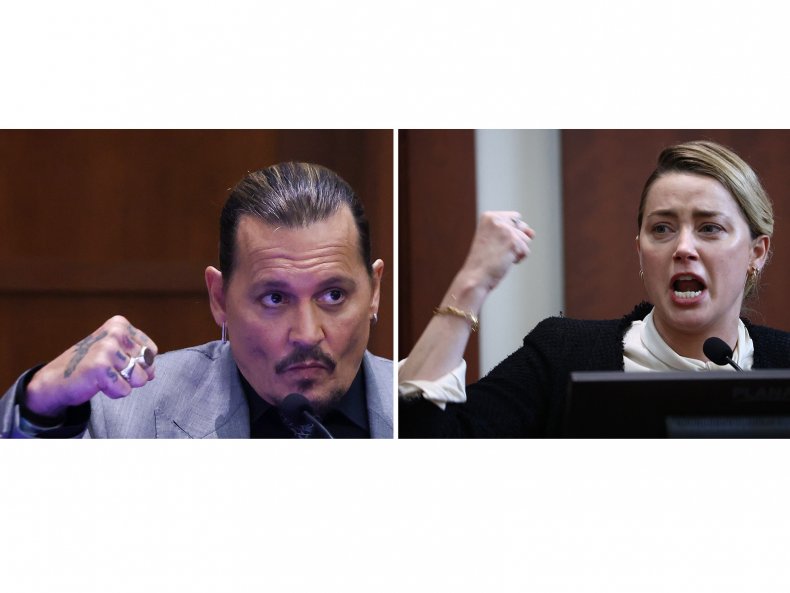 The notion of DARVO is widely discussed on social media with legions of TikTokers and YouTubers exploring the topic at length.
Manya Wakefield, an educator and recovery coach specializing in cognitive behavioral therapy and trauma, argues that Depp's lawsuit against The Washington Post, in general, could be considered to be an example of DARVO. This is because the actor was already found to be abusive in his 2020 libel trial against The Sun.
"In this case, Depp is a beloved figure, and his fans are emotionally invested in his vindication to the exclusion of the reality that the British High Court found the majority of Heard's assertions of domestic violence to be 'substantially true,'" Wakefield said. "If anything, the defamation lawsuit in Fairfax is an attempt to deny and reverse that unavoidable fact."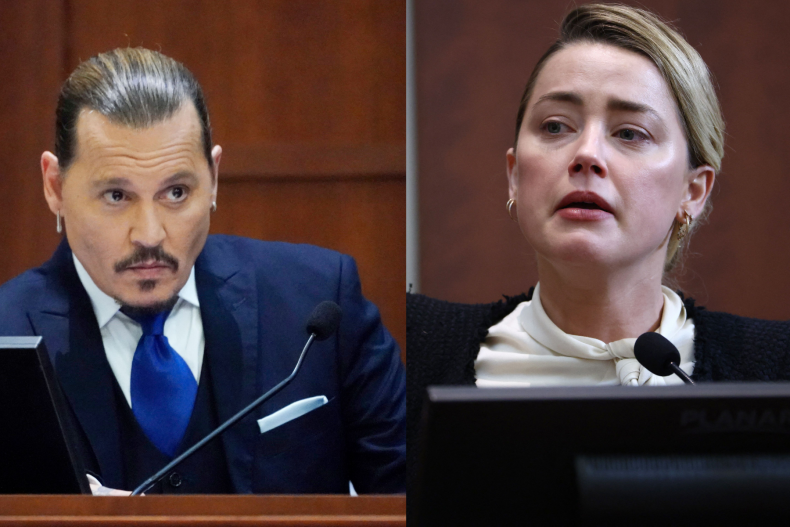 The hashtag #DARVODepp became a trending topic on Twitter last week, with Heard fans insisting that he is the one implementing the manipulation tactics to present himself as the victim.
The response to Heard's testimony from social media users can also be seen as an example of DARVO.
While delivering her testimony last week, Heard alleged that Depp performed a "cavity search" for drugs during an altercation in 2013.
"I just stood there staring at the stupid light, I didn't know what to do," Heard testified. "I just stood there while he did that."
This shocking allegation prompted a number of people to take to social media to accuse Heard of lying and dispute other parts of her testimony, while also mocking her.
Carole Lieberman, M.D., M.P.H., forensic psychiatrist and expert witness, is one expert who believes Heard is the abuser implementing DARVO tactics.
"Amber's fans are claiming that Johnny's fans are in DARVO mode. But, one doesn't have to be a psychiatrist to see she is over-acting to convince everyone that what she's saying is true," Lieberman told Newsweek. "It is obvious from her body language, her words and syntax, and the emotions she expressed."
As for Heard's critics using DARVO to undermine her testimony, Sarah J. Harsey, Ph. D., a postdoctoral fellow at the Center for Institutional Courage, said that the concept is typically used as a way to silence and discredit victims.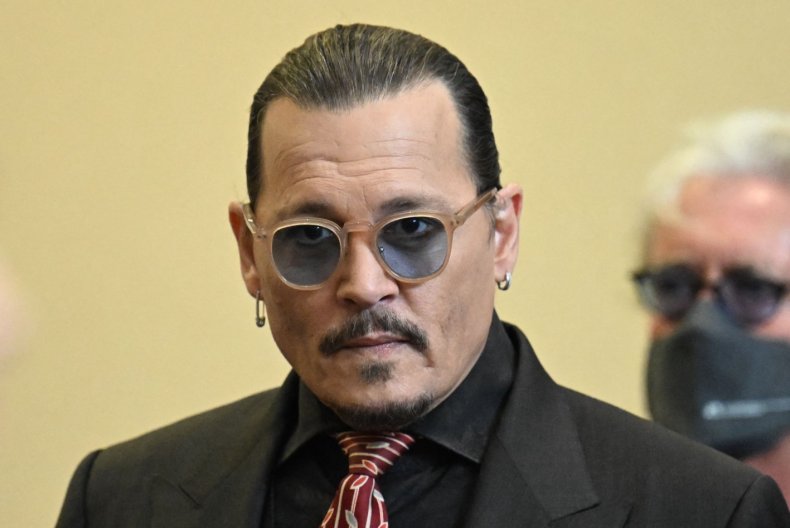 "DARVO responses like these are just unnecessary," Harsey told Newsweek. "They're so hostile and antagonistic—they shut down a lot of thoughtful and compassionate discussions that we, as a culture, could be having."
Harsey added that the response to Heard's testimony and behavior in court is showing some people's expectations about how survivors should behave are leading them to doubt Heard's credibility.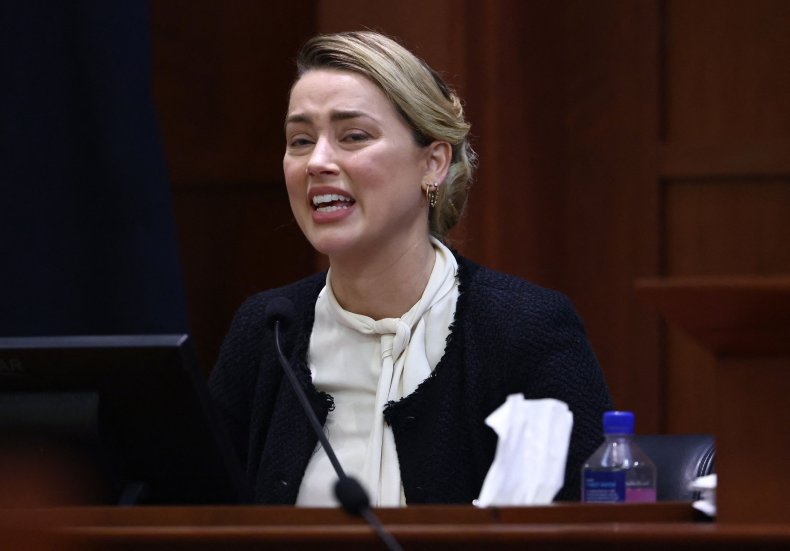 "​​Research tells us that survivors often behave in ways that are confusing to observers," Wakefield said.
"To the untrained eye, Amber Heard's allegations that Johnny Depp performed a cavity search on her might seem like DARVO. In this case, it's improbable for several reasons, including the glaring socio-economic power imbalance in the relationship.
"Much of the discourse on Twitter seems to reflect numerous rape myths. Generally, there is a split view that one party is all good while the other is bad when the reality is more complex. A consequence of this binary perspective is the false notion that nice guys don't commit rape when, in fact, it happens every day.
"Data shows that '90 percent of sexual assault victims know the perpetrator. Because of rape myths, less than 1 percent' of reported rapes lead to a conviction."
Heard herself also admitted to hitting Depp at times during their fights, which seems to have blurred the line between abused and abuser in the court of public opinion.
Similarly, marriage counselor Laurel Anderson took to the stand earlier in the trial and said that the couple engaged in "mutual abuse."
Depp and heard both claim to have been abused by the other and subsequently painted as the abuser.
So is this an example of DARVO in action, and who is doing the DARVO-ing here? Who is the victim and who is the abuser?
Dr. Jessica Taylor, director of VictimFocus, said that DARVO can be difficult to identify "because denying you have done anything wrong, and then trying to get an abuser to take responsibility or accept what they have done, is what many victims of abuse attempt to do when reporting or disclosing."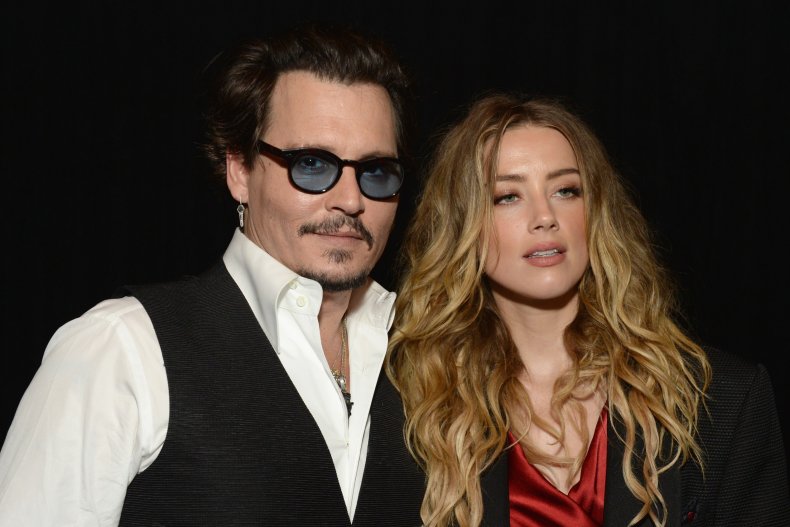 Dr. Taylor explained to Newsweek that when someone deliberately uses a DARVO tactic against a victim they are harming, they deny what they have done completely, attack the victim, blame them, and then position themselves as the "real victim" and the victim as the offender.
"Because these processes might look similar to observers, people might feel that they cannot tell who is telling the truth, and who is trying to recast their victim as the real cause of the issues in their relationship," she said.
"Simply put, when a perpetrator starts to use DARVO tactics, you end up with two people who say they are the victim of abuse, but only one of them is."
The trial continues next week.