Man Dates a Girl From Every State but Still 'Doesn't Understand Women'
A young bachelor has become a social media phenomenon after dating 50 girls in 50 states.
From parasailing in Hawaii to a helicopter ride in Alaska, Matthew Wurnig, 25, has been a busy man.
Initially, Matthew, from Huntley, Montana, downloaded the dating app Tinder during the pandemic quarantine and began virtually dating local women.
From there, he decided to broaden his horizons and try dating in different U.S. locations.
Now, he is proud to say he has dated women from every state in America and doesn't plan on stopping any time soon.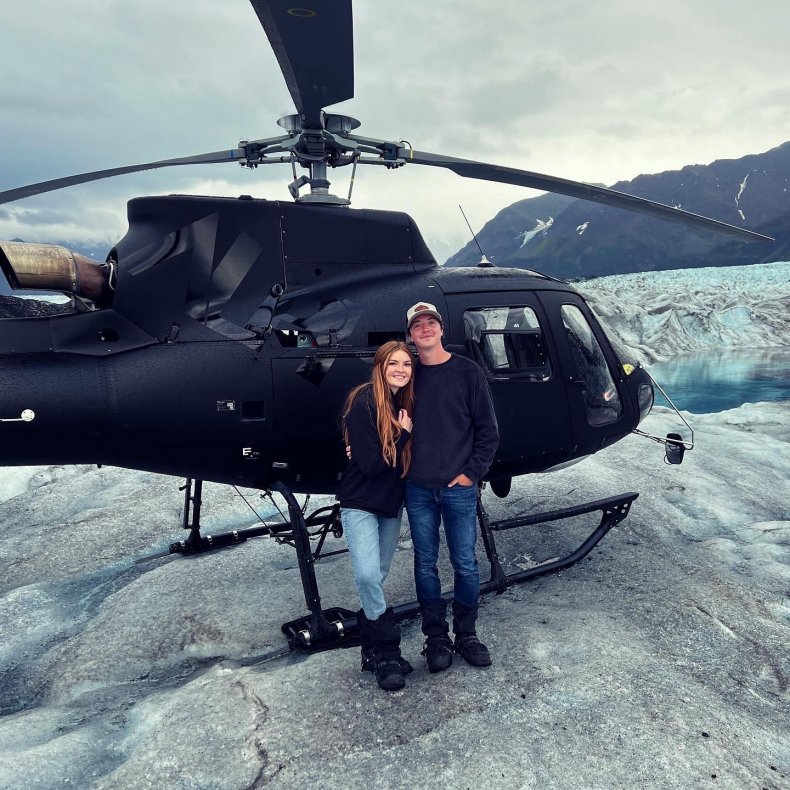 "The reason I downloaded Tinder was boredom, there was a lot of negativity in the news so I wanted to do something uplifting to keep myself entertained.
"I then had a lightbulb moment when I realized you can change the location settings and I began virtually dating women from L.A, New York, and Dallas.
"When quarantine restrictions were lifted, I made it my mission to meet up with the women I had dated on Zoom.
"I set off in January 2021 and drove down the lower 48 states of the country before flying to Alaska and Hawaii," the content creator told Newsweek.
Prior to the dates, Matthew made every woman aware of his "mission" and most were keen to get involved.
You can see all of the women he dated her in a viral video he posted on his TikTok account, 50datesin50states. You can watch the video here.
He adds: "I will admit, I don't have a 100 percent success rate. I have been left on read a few times."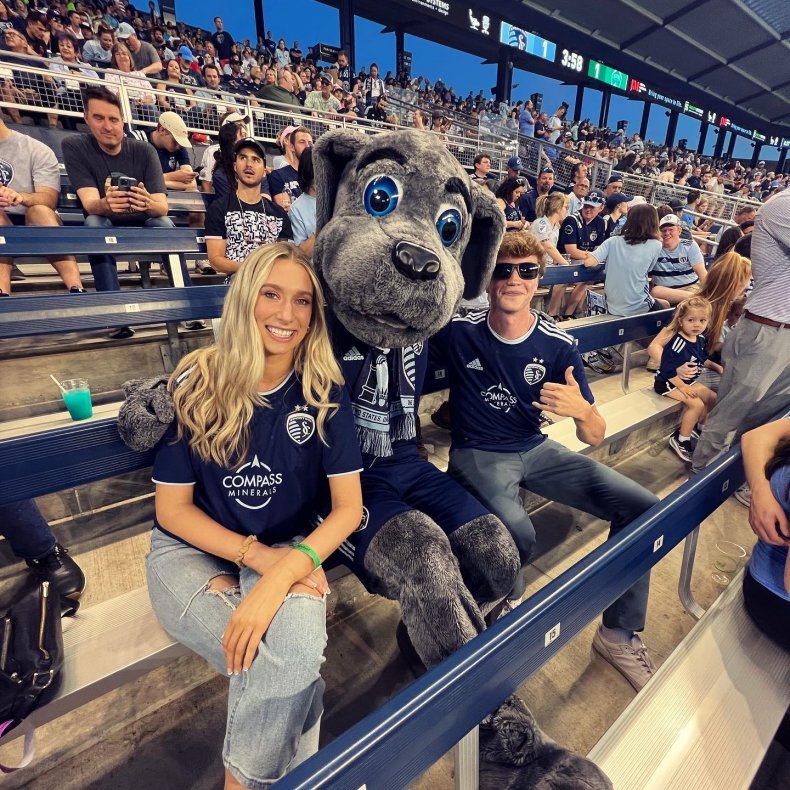 Dating expert Emyli Lovz told Newsweek: "I'd call it mega dating which is dating multiple people at the same time with the goal of meeting the right one. It's healthy to compare and contrast different people.
"Doing this, allows you to see patterns in your selection process that may be holding you back from true love.
"When he does settle down, he won't wonder if the grass is greener as he has had this experience. The woman he settles down with will feel special as it wasn't a split decision and he has been very methodical."
By June 2021, Matthew had so much fun learning about new cultures and meeting new women, he decided to do it all over again in February 2022.
He adds: "Before the pandemic, I had only ever been on five dates.
"Now, I have been on 100 and I still don't understand women.
"I have experience in dating but I am not a pro, I always hope they leave with a smile – even if I'm not the one for them.
"Some dates I may connect with more than others but I have developed a mindset of a mission to accomplish.
"Everyone is wired differently but for me it's hard to catch feelings after the first date with someone.
"I'd have to spend more time with someone to catch feelings."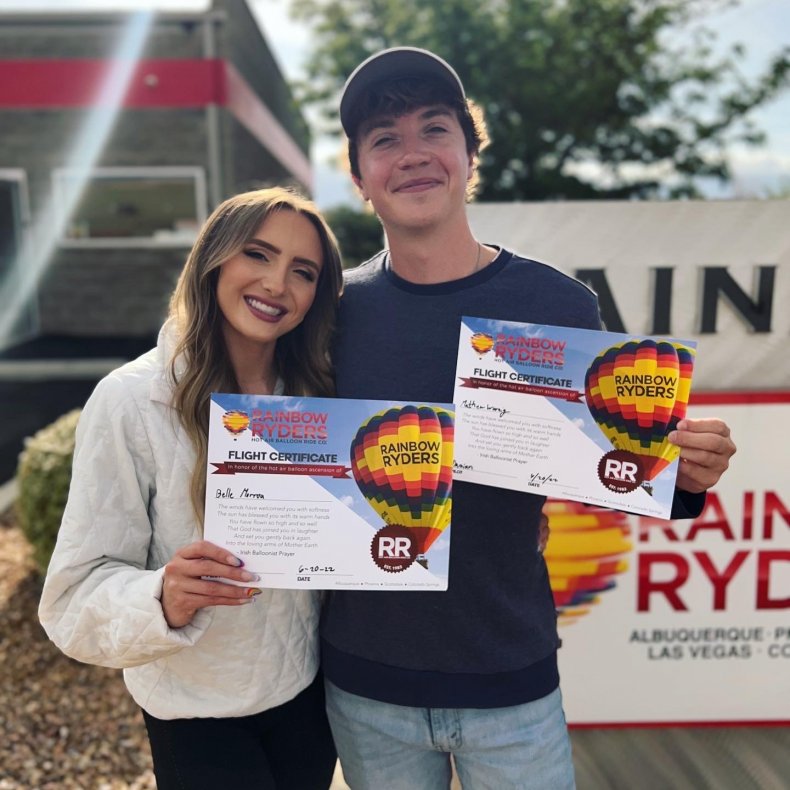 As more Americans turn to online dating, a survey carried out by Pew Research Center revealed 33 percent of 4,860 adults stated their dating life is going well.
Amanda Rose, founder of the Dating Boutique, told Newsweek: "The more someone dates the more understanding someone has of what they want in a long term relationship. As long as Matthew quickly narrows down the 50 dates to who is most compatible and leaves physical intimacy out of the initial process I think he has a high chance of finding the one."
The dates usually last for half a day and they always involve activities and food.
He adds: "Each date is unique to its own and we always have a lot of fun.
"I've been on hiking dates in national parks, Laser tag, bike rides, and a handful of sports games.
"I make sure that I always treat my dates and pick up the cheque. I was raised to believe that the man should pay for the first date.
"It's polite if the woman offers to split it but I would never accept."
The most memorable dates involve hunting for frogs in Arkansas, a hot air balloon in New Mexico, ziplining through the New Hampshire mountains, and an airboat in the Louisiana swamps.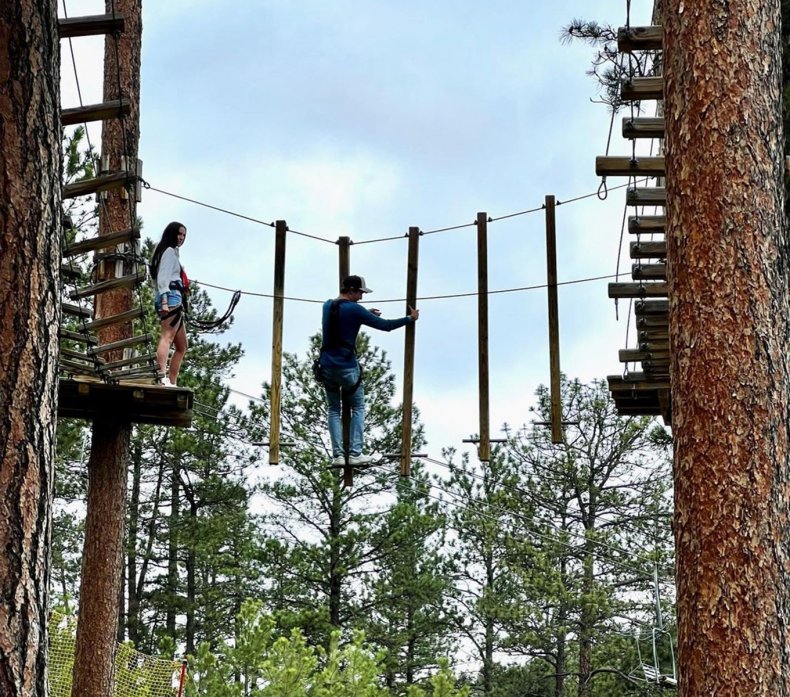 Belle Rose Morrow, 26, from Las Cruces, New Mexico has been on two dates with Matthew.
She told Newsweek: "My 2nd date with Matt was phenomenal!
"We went on a hot air balloon but just having the opportunity to see Matt again and have more conversations with him was the best part.
"We both grew over the past year and coming back together to spend more time together was wonderful."
Speaking from experience, Matthew encourages others to "shoot their shot" when it comes to dating.
He said: "If you have your eye on someone, ask them out as it could lead to something beautiful."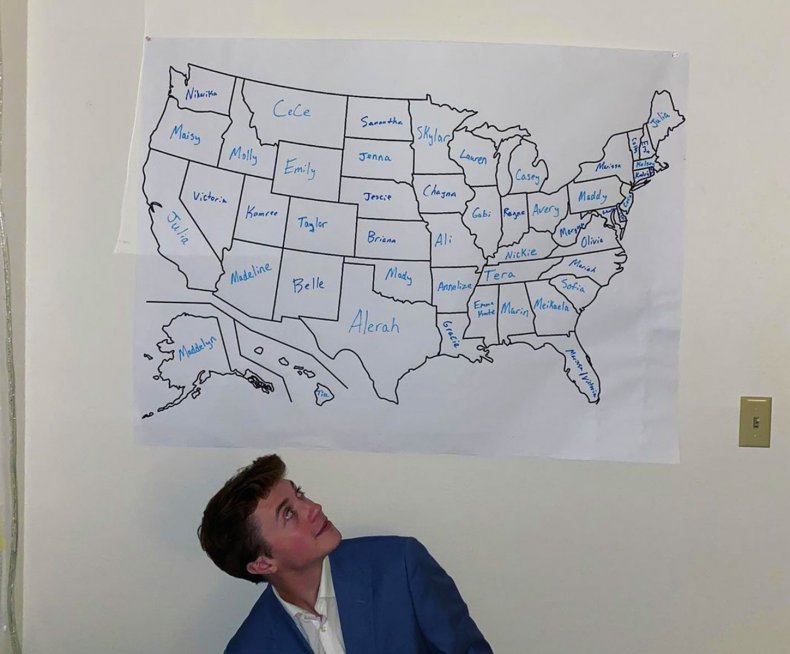 In 2019, Pew Research Center's American Trends Panel, surveyed 4,860 American adults and the results revealed 12 percent got hitched or been in a committed relationship with someone they met online dating.
Dating coach, Hayley Quinn told Newsweek: "Serial dating doesn't have to be a bad thing: however, if you're like the guy from '50 dates in 50 states', you run the risk of objectifying your dates, it's more about the ego boost you get from what you've "achieved" than the individuals present.
"That being said, a lot of us, may have had a life stage like that; and what may start as serial dating often matures into a clearer outlook as to what you actually want. That could be a monogamous, or poly, relationship, but it is a step change in the level of emotional intimacy you seek to build with your partners.
"Ultimately if serial dating suits your current life goals, and you're fully open about your intentions, then this could be a season in your life. If however, you're serial dating, but would really value something more, then it could be time to go back to the drawing board and think about how you can change how you're interacting with your dating life."
Newsweek spoke to a handful of the dates and they all had positive feedback about their time with Matthew.
Jayci Miller, 23, from Rapid City, South Dakota, said: "Matt and I headed to Keystone, SD and embarked in a adventure park ropes course that included obstacles, zip lines and free falls. It was a memorable experience that allowed me to step outside of my comfort zone, all while doing it with an incredible guy!"
Haley Hongslo, 21, from Wasilla, Alaska, was treated to dinner before a helicopter tour outside of Palmer, Alaska.
She said: "We were able to land on a glacier and explore. We ended the night with some champagne and took in Alaska's beautiful views with each other.
"It was such an incredible time getting to know such a great guy while experiencing a date neither of us will ever forget."