Why More MPs Could Turn Against David Cameron On Brexit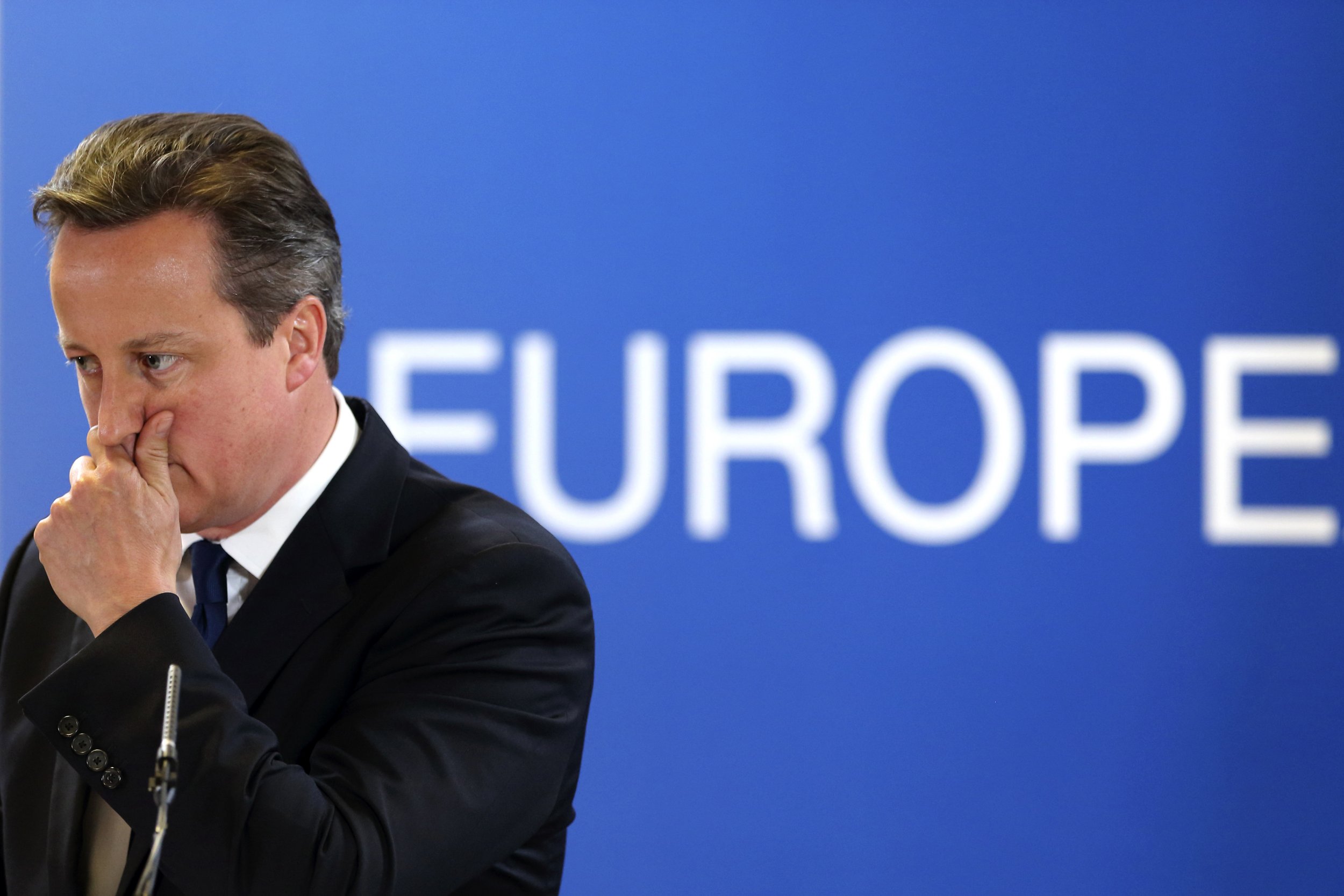 British Prime Minister David Cameron could face more of his MPs campaigning for Britain to leave the EU if he makes concessions at Thursday's European Council summit, an influential MP has warned.
"Having started with a very modest aspiration, if less than that modest aspiration were to be achieved, I think more people would decide that it was sensible to campaign to leave," says Graham Brady, an MP in Cameron's Conservative party and chair of the 1922 committee representing his backbenchers, of the draft deal on reform of the U.K.'s EU membership that was published earlier in February.
Brady's rough estimate is that about 100 of Cameron's 330 MPs will publicly back a Brexit, and he thinks a majority of Conservative MPs could be considered Eurosceptics. Brady, who will himself campaign for Britain to leave, is considered a good barometer of opinion among Cameron's MPs. Cameron is thought to be all but certain to push for the U.K. to remain in Europe, though officially he has not yet ruled out backing a departure.
Cameron is fighting on multiple fronts ahead of a summit of EU leaders on Thursday to prevent a deal already being mocked ruthlessly in the British press from being further watered down. A new draft deal will be published on Wednesday night, and the final text must then be agreed by all 28 leaders at the summit.
Hungary, Slovakia, Poland and The Czech Republic are understood to be concerned about restrictions on migrants' benefits contained in the draft deal.
The French Prime Minister Manuel Valls on Thursday warned that Britain and other states could not expect to opt in or out of different aspects of EU membership "a la carte".
Even if a deal is agreed at the summit, the content of the arrangement could still change, as some of the proposals contained within it would need to be approved by the European Parliament. While Cameron's office says he has the support of the leaders of the Parliament's three largest party groups, European Parliament President Martin Schulz on Wednesday warned that the Parliament could still vote down aspects of a deal. "No government can go to a parliament and ask for a guarantee about the result," he said. "This is a democracy."
At home, the British prime minister faces a fight to persuade influential political figures against campaigning for a Brexit. Chief among these is Boris Johnson, the popular and influential mayor of London, who is thought to still be making up his mind. He was invited to Cameron's official residence for a meeting on Wednesday but is reportedly not yet persuaded to back the prime minister.
"If Boris declares that he's backing Leave then I think it'll inject a certain amount of excitement and interest in the campaign, and obviously that would be helpful to the Leave campaign," says Brady.
Cameron will, however, have taken some comfort from a speech German Chancellor Angela Merkel gave to the country's parliament on Wednesday, where she said that keeping Britain in the EU was "not just in Britain's but also in Germany's interest, and that of Europe as a whole."